I can't believe the time has finally come for Part 1 of the Ubuntu CAL 2018.  Welcome!!  I hope you have SO much fun joining us on this journey and I cannot wait to see your work-in-progress photos.  You will find all the links and information you need under 'Resources' below.  If you have stumbled on this post accidentally and don't know what Ubuntu is, you can read more about it HERE (Information) and HERE (Concept).  Let the games begin!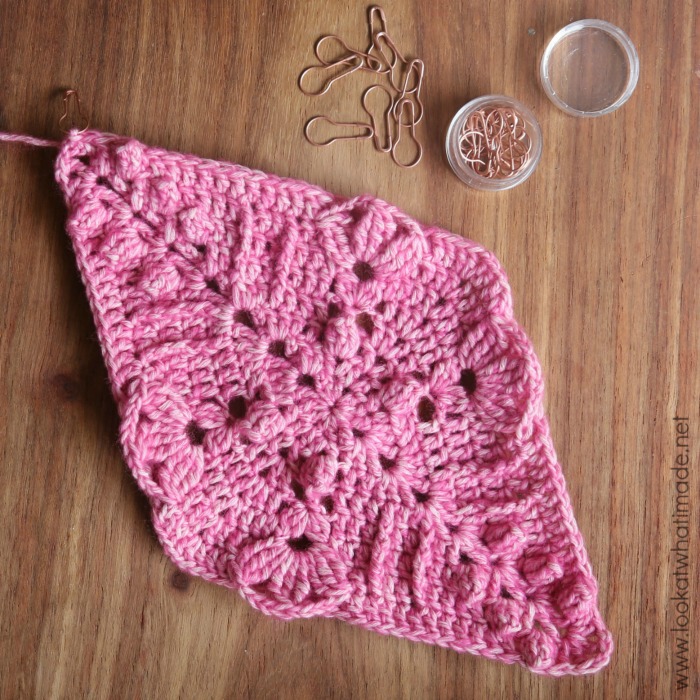 Resources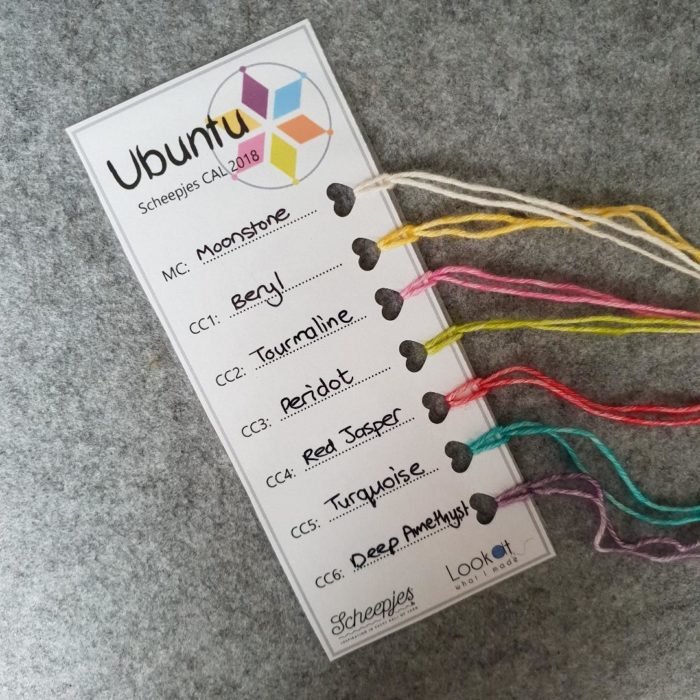 Ubuntu CAL 2018 Part 1:  Diamond Part 1
Things to Note:
If you are using one of the kits and haven't done a gauge square yet, I suggest that you do so before you start.
Checking Gauge at End of Round 6:  Your diamond is more round than pointy at this point.  You will need to stretch it slightly to measure it.  If your gauge is out, complete it all the way to Round 8 and measure again (stretched out).  You will find measurements for the end of Part 1 at the bottom of this post.
*HINT*  You will find it MUCH quicker to make the diamonds if you do them production-line style:  one round of each before moving onto the next round of each.  Before you do that, though, I suggest that you complete one diamond so that you can check gauge (see above).
Although this pattern will not have a step-by-step photo tutorial, I will be sharing photos of each completed round.  I am using a different colour for each round so that you can clearly see stitch placement.  I will also share notes and tips as I go.
Remember that you are making 6 of these diamonds – one in each of the Contrasting Colours.  Remember also that you should not fasten off unless specifically instructed to fasten off or to change colours.
Round 1
At the end of Round 1, you will end up with a very weird little shape.  I would suggest marking your ch-1 corner spaces with a stitch marker until you get used to identifying them.  There are two sets of corners:  pointy corners and non-pointy corners (although the pointy corners don't look pointy at all yet).  If something is going to go wrong, it will most likely happen right after a corner or a ch-space.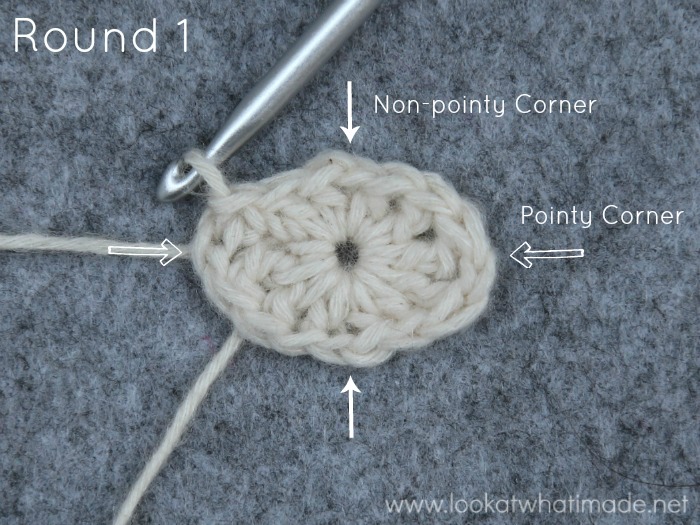 Round 2
If you struggle with the first partial corner (and the last bit of the round where you complete that corner), please have a look at the Video Tutorial (remembering that it is in UK terminology).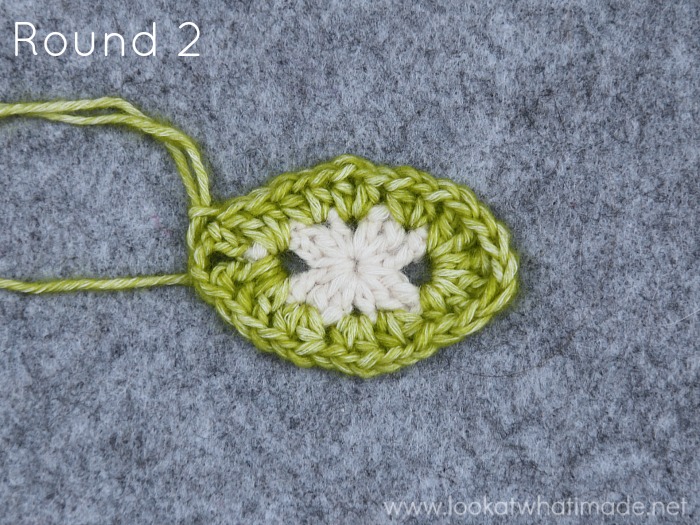 Round 3
Of course, there HAS to be popcorns!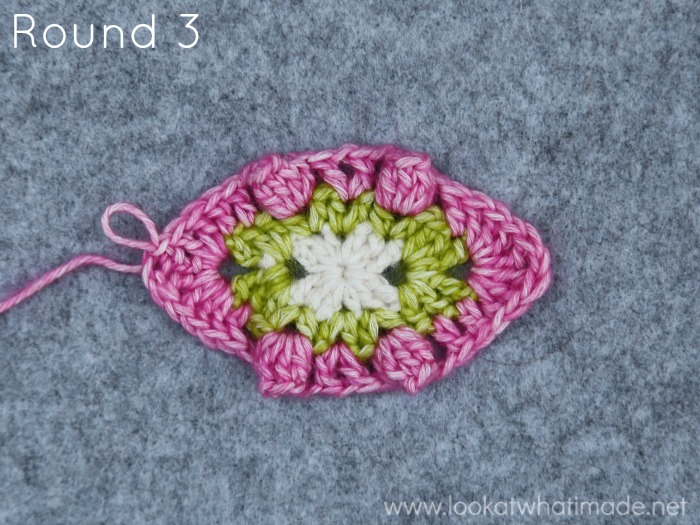 Round 4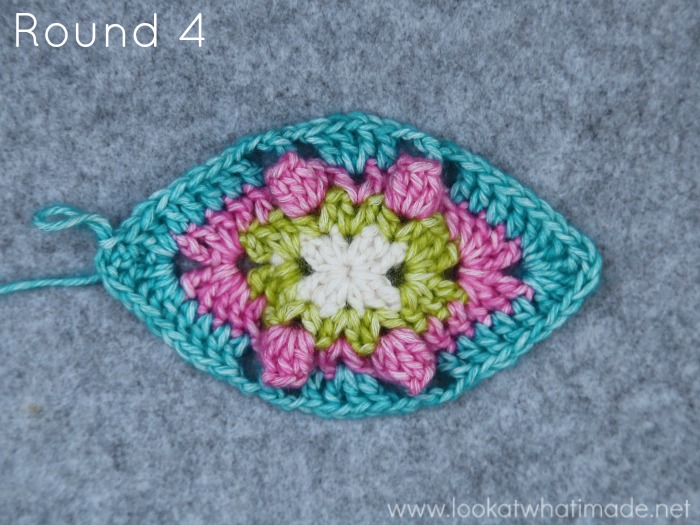 Don't worry if your diamond isn't flat at this point.  As you add more rounds, these initial rounds will flatten out.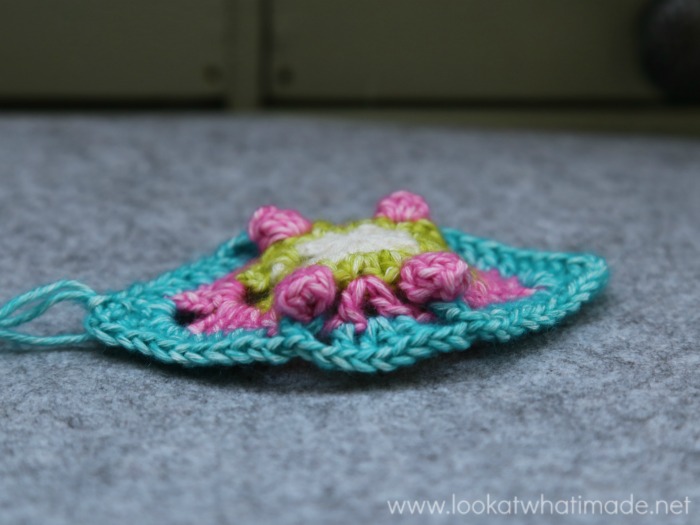 Round 5
It is worth noting that the way you make the pointy corners changes in this round.  Up until now, they have been 'solid', but from now on they will be more lacy.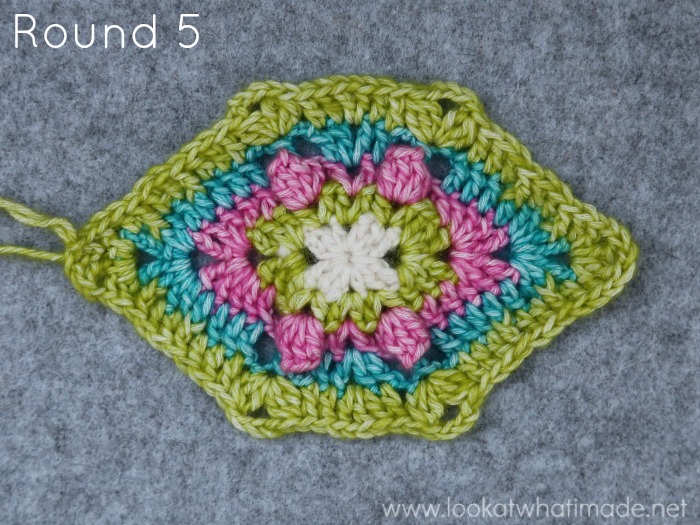 Round 6
Gotta love the easy rounds!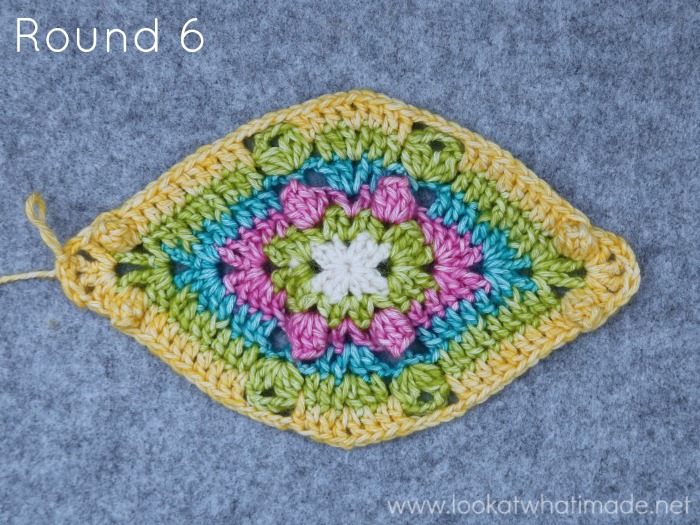 Round 7
This round requires a bit of concentration.  Remember to work IN FRONT OF the ch-4 space from Round 6 when making your Dtr Bobbles.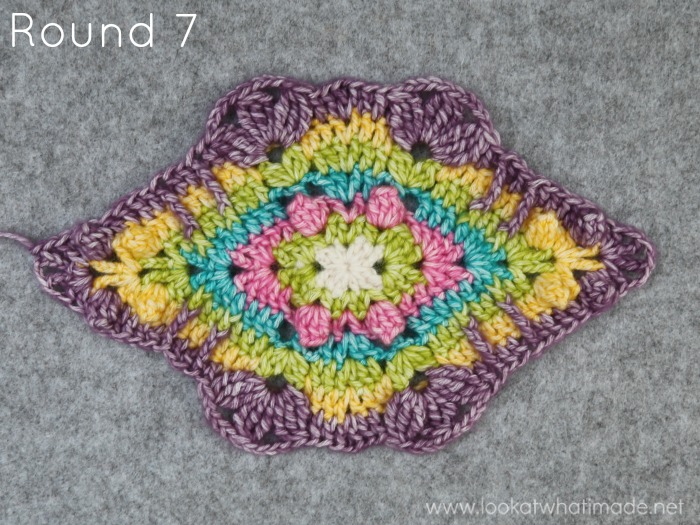 Round 8
It will be a bit tricky working into the stitches and ch-4 space from Round 6 when you are working behind the 'Flower' from Round 7.  This is a close-up of where you should be placing your stitches.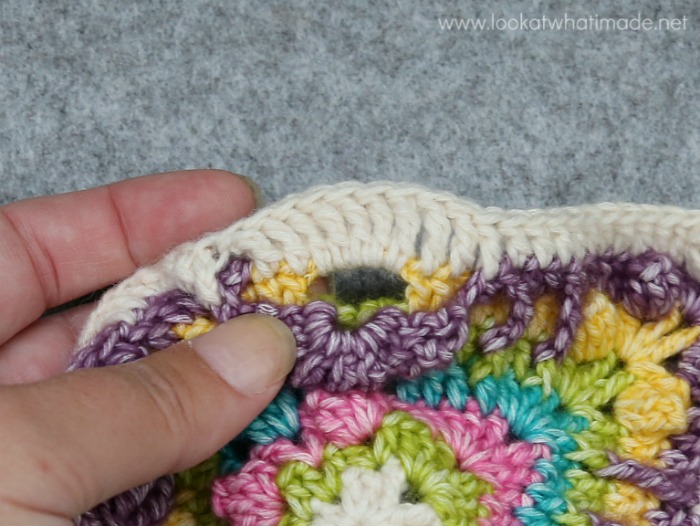 And there you are!  All done with your first motif for Part 1!!  How did you find that?  Was it easier/harder than expected?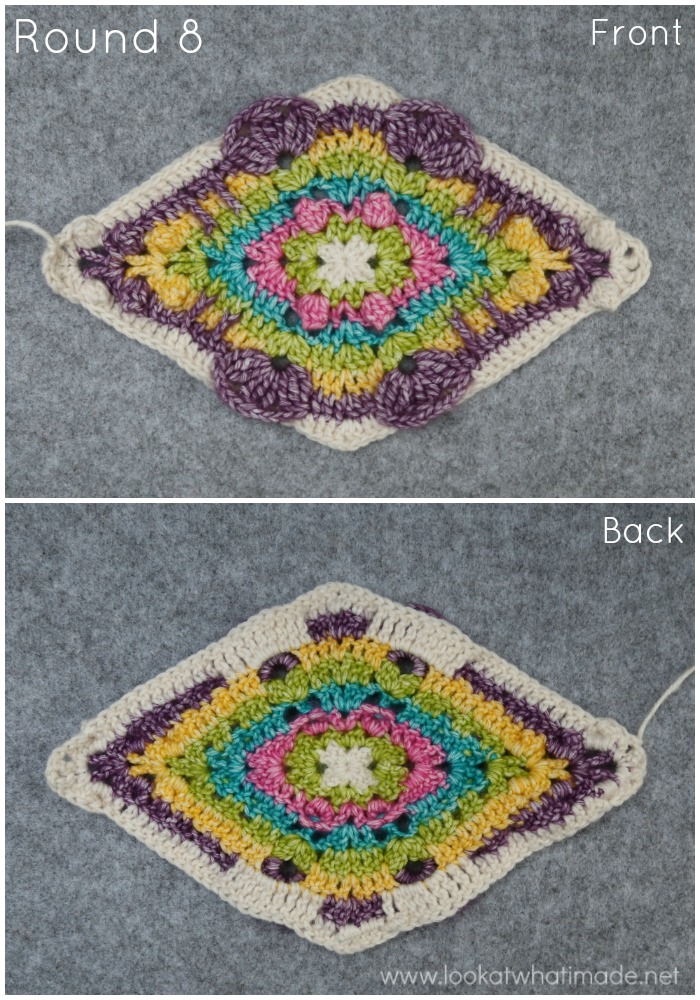 At the end of Part 1, your diamonds (stretched into a diamond shape) should measure:
| | | | |
| --- | --- | --- | --- |
| | Small | Medium | Large |
| Sides | 12cm/4.7" | 14.5cm/5.7" | 19.5cm/7.5" |
| Short Axis | 12cm/4.7" | 14.5cm/5.7" | 19.5cm/7.5" |
| Long Axis | 19.5cm/7.5" | 23.5cm/9.3" | 33cm/13" |
| Weight | 12-14g | 18-20g | 41-44g |
---
Photo Task 1
Just like with Sophie, I thought it would be fun to do a few photo tasks throughout the CAL.  The first one is #ubuntuflower, inspired by a photo my tester Therese Eghult sent me of her Part 1.  The task is to create a flower with your finished Part 1 motifs, including something sentimental and personal to you in the photo.  This is not 'officially' part of the CAL, but more a way for us to get to know each other a bit better.  I would love it if you would share these photos with me on Instagram so that we can all 'Ooooh' and 'Aaaah'!  I kindly request that we keep these photo tasks out of the Facebook groups as the groups are dedicated to supporting the technical aspects of the CAL.  If you don't have Instagram, please feel free to use the Contact Me button at the top of this page so that we can open a dialogue and exchange photos via email.
This is Therese's #ubuntuflower.  Isn't it gorgeous?
---
Have a wonderful week and I will see you next week for Part 2.

This blog post contains affiliate links. I only link to products I personally use or would use.  All opinions are my own.