This t-shirt shag rug took me just 4 evenings of lazy looping. It is about 30cm x 40 cm's. That is 12″ x 16″ for those of you who live across the pond. My hairier half says it's too small to be a rug. Bah. What does he know? Although…it would make a lovely cushion, wouldn't it?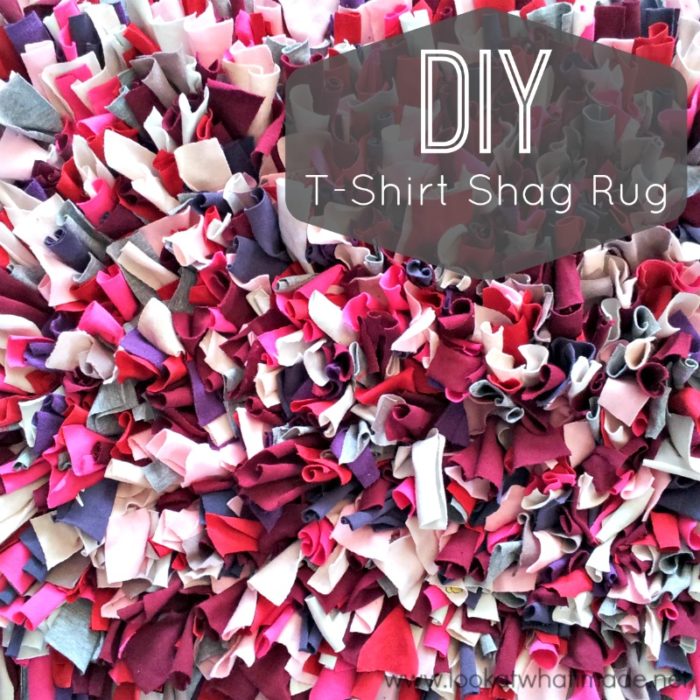 To make the rug, I followed THIS tutorial by Molly Kay Stoltz.  I just love all the texture and colours :)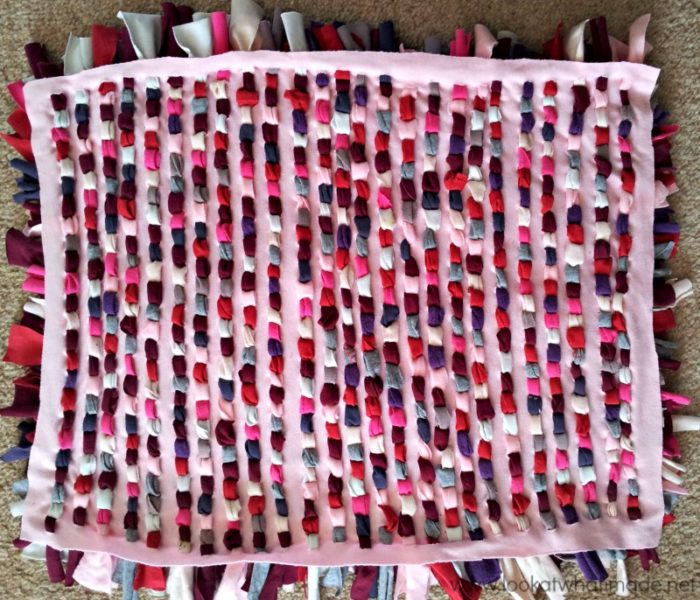 This is the back of the t-shirt shag rug and aren't the little lines pretty?  But as I intend on washing it a lot (with 3 boys under four, how can I not?), I need it to be a bit more sturdy than the tutorial allows, so when I have gathered enough will power, I will sew down the lines (obviously between shaggy bits, not through them) to secure each scrap to the base.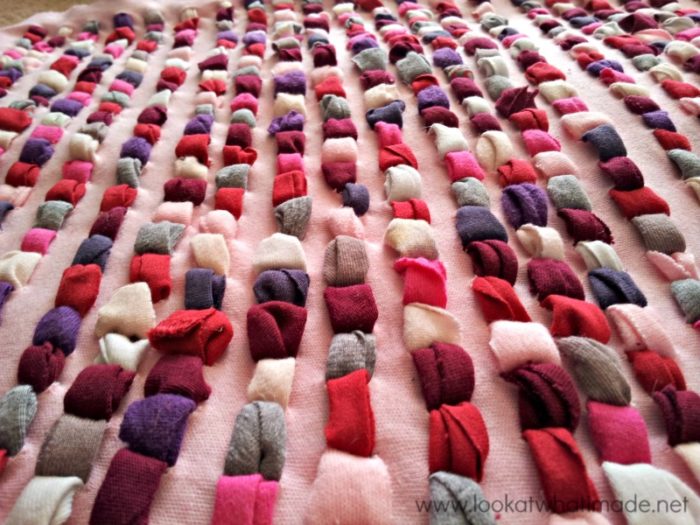 Unfortunately my lines aren't very straight, as you can see above, so my sewing will also be a bit wonky and the little shag rug will have to resign itself to spending it's days on its back not its tummy.
For the next shag rug (oh there will be many, many more…where to put all my rugs…hmmm) I will make my holes in straight lines and hopefully the back will then be more presentable.  Won't matter if I decide to make it into a cushion anyway.
I hope you guys try this.  It is so relaxing threading the scraps of t-shirt onto the base.  And don't you just love crafts that are both free and cute?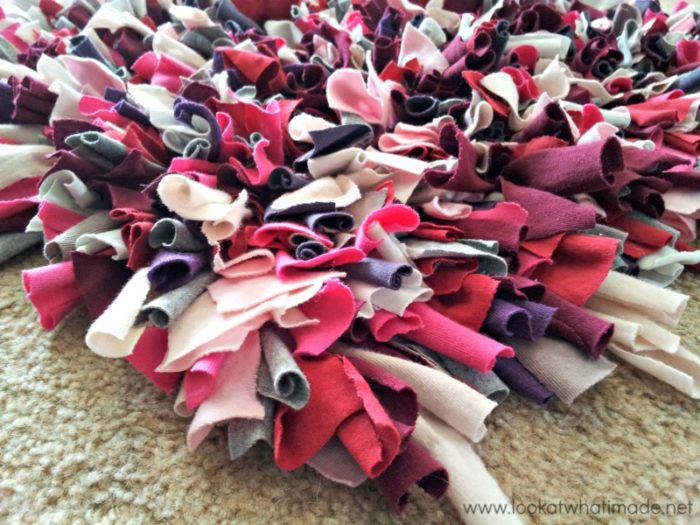 Ps.  My mom's sleepshirt is in there somewhere along with a few awkward (what an awkward word!!!) maternity tops and one shocking pink monstrosity.
Pps.  I did not use all the scraps  I have plans for all my other salvaged bits.  I could probably have made this rug out of 2 tops.  Three at the very most.
Remember to subscribe to my newsletter if you would like to be kept in the loop. You can also like my Facebook page or follow me on Bloglovin or Google+.
Happy Rug-making!