To Celebrate the Sophie's Universe Fifth Anniversary Make-along, we are hosting a little competition featuring the Limited Edition Sophie's Universe Totes.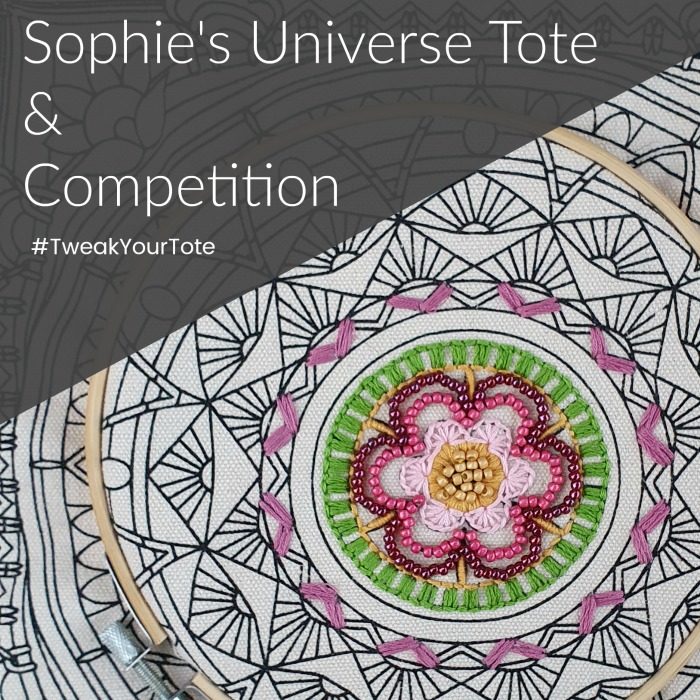 This Competition is now closed.  You can see the winners (and loads more inspirational entries) HERE.  Please continue sharing your photos using #tweakyourtote.
Before I tell you about the competition, I should probably tell you about the totes!
The Sophie's Universe totes feature the colouring-in graphics I told you about last week.  They were designed by the very talented Claire Norden, and were originally intended to help people map out their colour placements for Sophie's Universe.  We loved them so much that we decided to use them to create these bags :)
One side features Sophie's Garden (Parts 1 – 4 of Sophie's Universe)…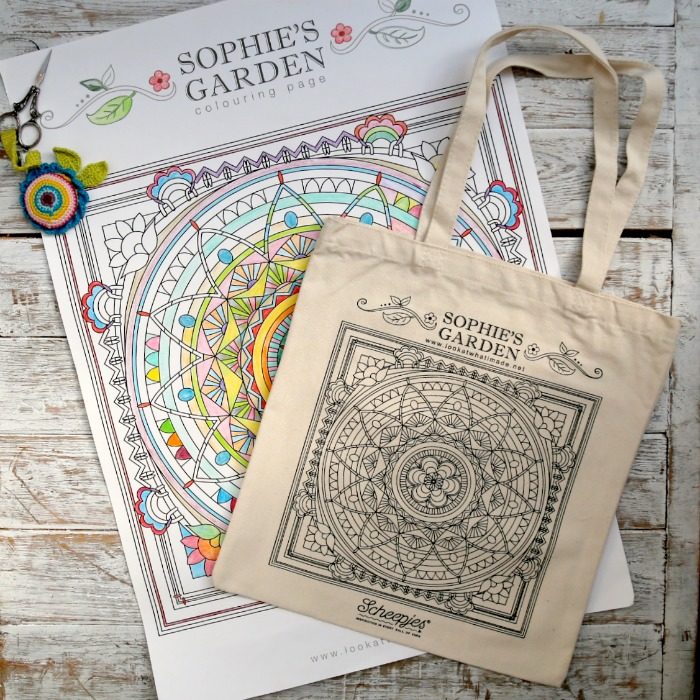 The other side features a quarter of the Universe.  I love how Claire made the Central Flowers play 'outside the box'.
The bags are sturdy and well-made.  The body is 40cm/15.7″ long and 38cm/15″ wide.  They are available from Scheepjes retailers (RRP €3,50 / £2.99 / $3.95).
Retailers: 
#TweakYourTote Competition
People who are into a yarn craft are usually into lots of other crafts.  I used to embroider quite a lot when I was younger, and I am not too bad at sewing… ooh, that's just given me an idea!  We want to celebrate these many talents by asking you to tweak your Sophie's Universe tote in any way you fancy!  Think big!
The competition will run on Facebook and Instagram, starting on 1 July 2020 and finishing on 31 July 2020.  To enter, simply decorate your tote and share a photo of it on either platform using the hashtag #tweakyourtote.
Instagram:  You will need to ensure that your posts are set to public so that we can see your entry
Facebook:  Please share photos in either of the two Scheepjes Groups:
We will choose two winners (one from Facebook and one from Instagram), and each will receive a yarn kit to create their very own Sophie's Dream (Original Colourway).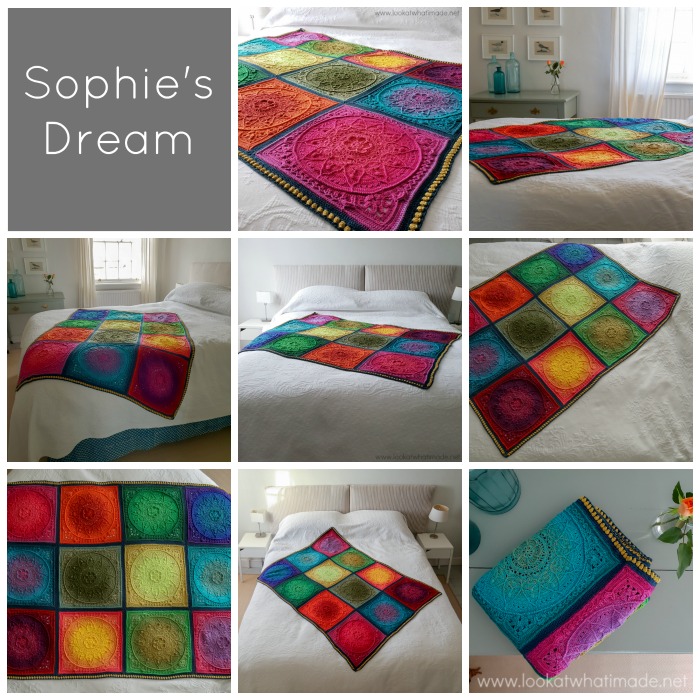 I've started decorating one of the bags with embroidery thread and Toho beads.  I'd forgotten how long embroidery takes!  And the beading takes even longer!! But it is so satisfying ;)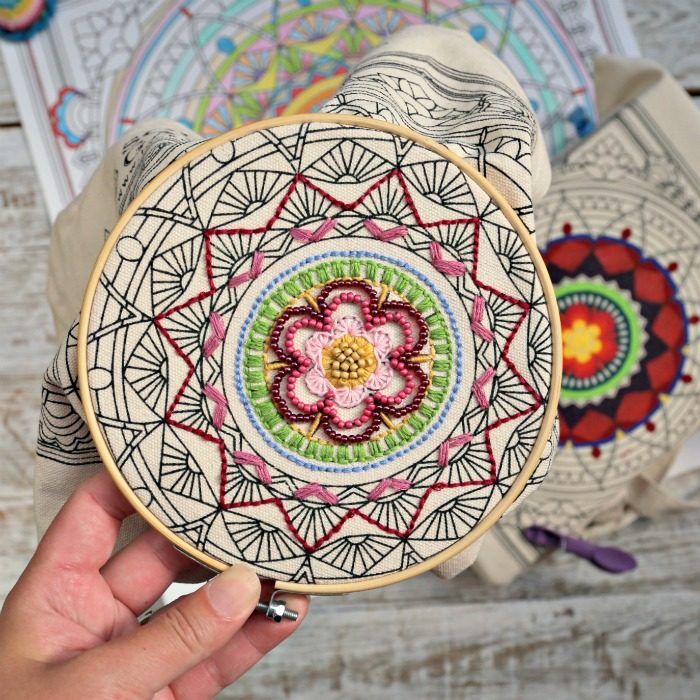 I've also started painting one with fabric paint.  That one is proving less of a success, but I am determined to finish it :)  I'm using Arteza fabric paints (Amazon.com/Amazon.co.uk).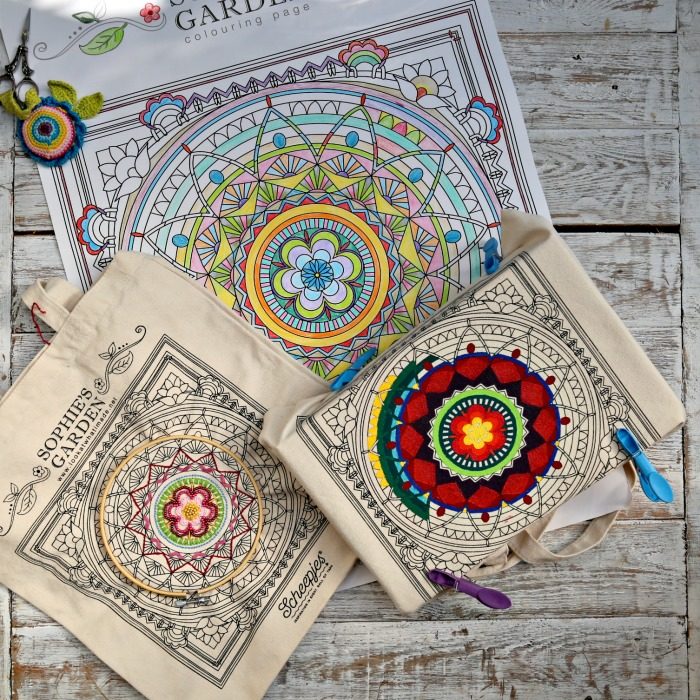 I hope you will join us for this competition!
If you want to read more about the make-along, you can find all the details (and the colouring-in templates) HERE.

This blog post contains affiliate links. I only link to products I personally use or would use.  All opinions are my own.