It's MAL time!!!  I hope you are all as excited as I am!  I cannot believe that it has been five years since I first released the pattern for Sophie's Universe.  Back then, the boys were teeny tiny little underfoot things.  I remember having to take photographs around them and their toys, and trying to block things without them clambering all over them.  So when Sophie was finally done, I just had to take a photo (or three) of them on the blanket (still wet and blocking).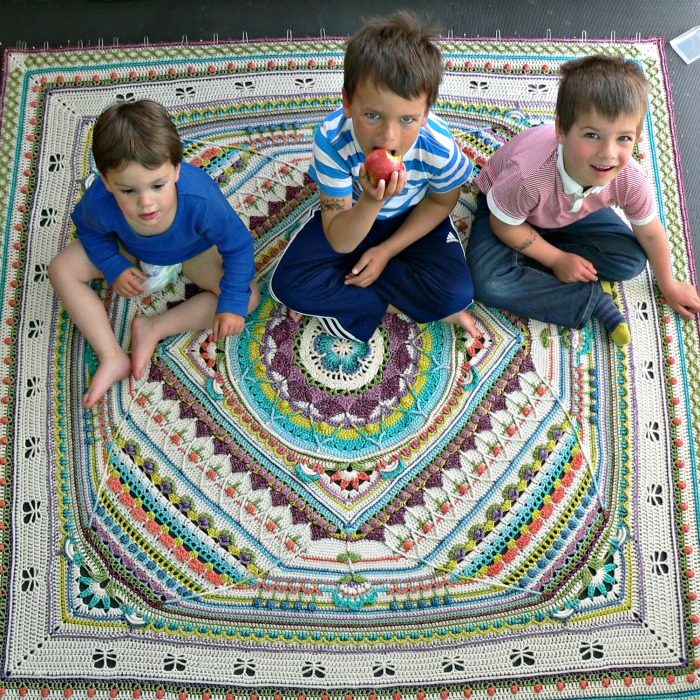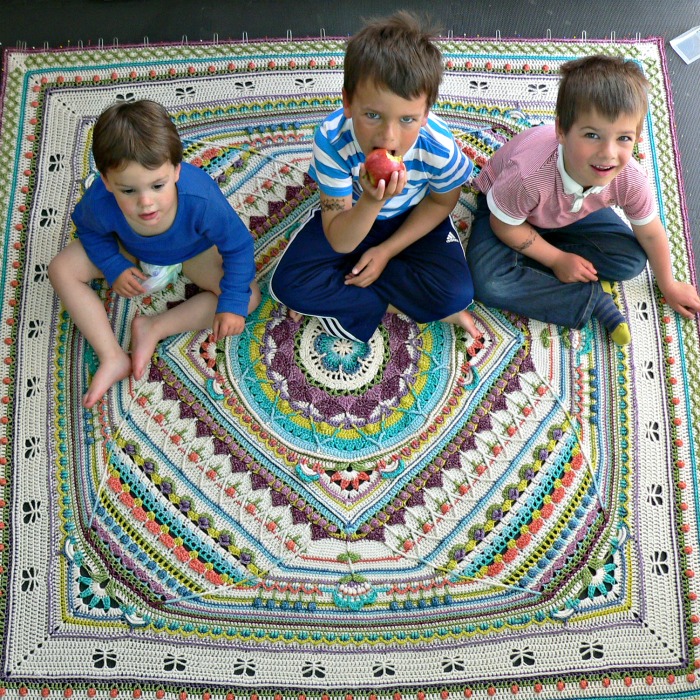 To celebrate Five Years On, I asked them to pose on the same blanket,  which they did with great relish.  There is something heartwarming, for me, about mapping their young lives in crochet projects.  And I love their continued enthusiasm for anything yarn-related and their willingness to break out their dashing smiles at a moment's notice.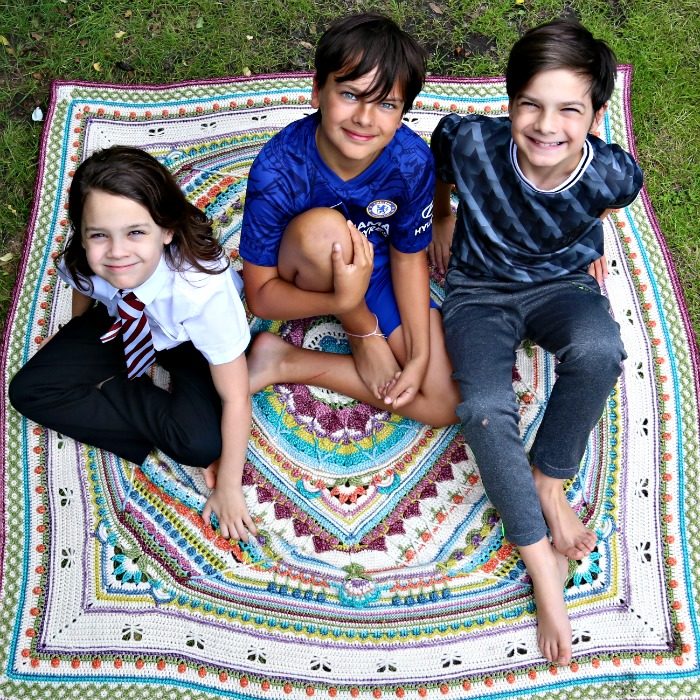 Sophie's Universe MAL Week 1
Photo Task
Many of you are only starting a Sophie now, but there are also many of you who made one five years ago when the CAL originally ran.  We would love for you to share your photos, both then and now, using #sophie5yo.  Where have you been?  What have you seen?  What triumphs and losses are woven into your stitches?  Please share your stories with us :)
You can also share your photos using #sophiesuniversecal2015 and #ScheepjesMal.
Parts 1 – 3
As I have already mentioned, four weeks are not enough to walk you through the entire pattern, but it is plenty of time to help you through the first eight parts (which are the most tricky parts).
This week, we will talk about Parts 1 – 3.
Please note that you will need to read the Information Post for Sophie's Universe before starting.  I will highlight the most important hints and tips below, but there are many more!
Sophie started her life as a mandala inspired by Chris Simon's Lace Petals Square.  It was the first time I had designed a mandala, and I was instantly hooked.  This mandala forms the first three parts of Sophie's Universe, and by the time you have completed it, you will have covered almost everything you need to know to complete the blanket.
Notes
These first three parts are made with the smallest of the three suggested hook sizes.
If you are at all unsure about which loops belong to posts, or where you should be inserting your hook, please see Stitch Anatomy HERE.
Count your stitches at the end of each round!  Tedious, I know, but SO WORTH IT!
Part 1
In Part 1,  you will create a small floral mandala with the following special stitches:
Front Post Stitches
Back Post Stitches
Back Loop Stitches
Your flower will wobble and wave quite a bit, but by the end of Part 1, it will have sorted itself out as if by magic!
If you are working towards a specific size or using one of the kits or suggested colourways, you will need to check your gauge at the end of this part.  This is a very important step if you don't want to run out of yarn.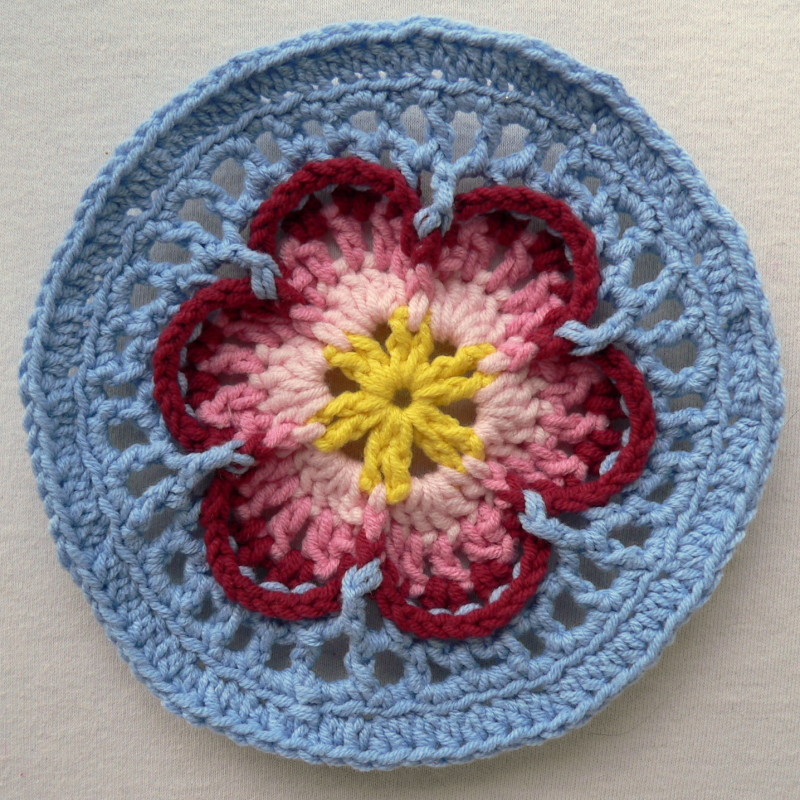 Part 2
At the end of Part 2, you'll have added more Petals.  Pay special attention to stitch placement.  If your Petals look skew, double-check your stitch placement using the handy landmarks and/or the video.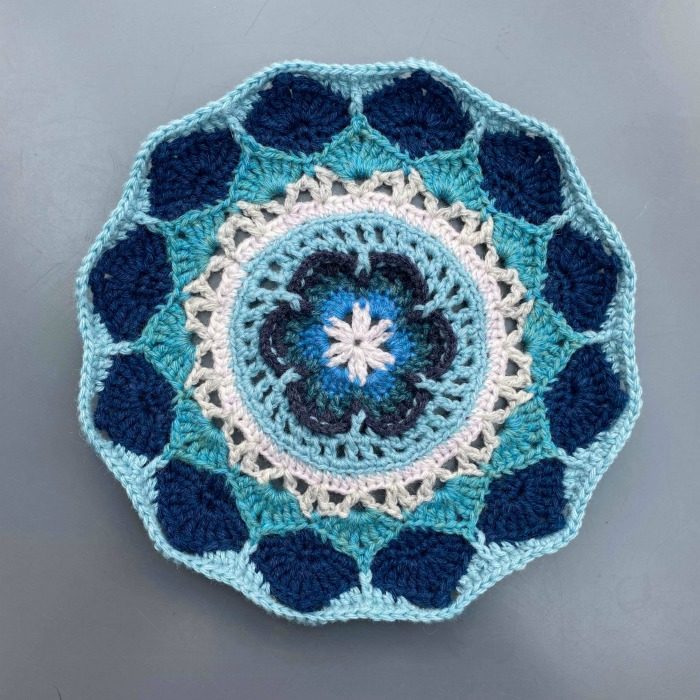 Part 3
At the end of Part 3, your mandala will wobble a bit.  Don't worry about it.  Once again, as if by magic, it will correct itself when you add Part 4.  This part contains lots of Front Post stitches around previous rounds, so make sure that you are skipping stitches where you should be skipping stitches, and identifying your previous rounds correctly.  Also, when working into the Popcorns, pay special attention to where to insert your hook!  And have fun with the Crab Stitches!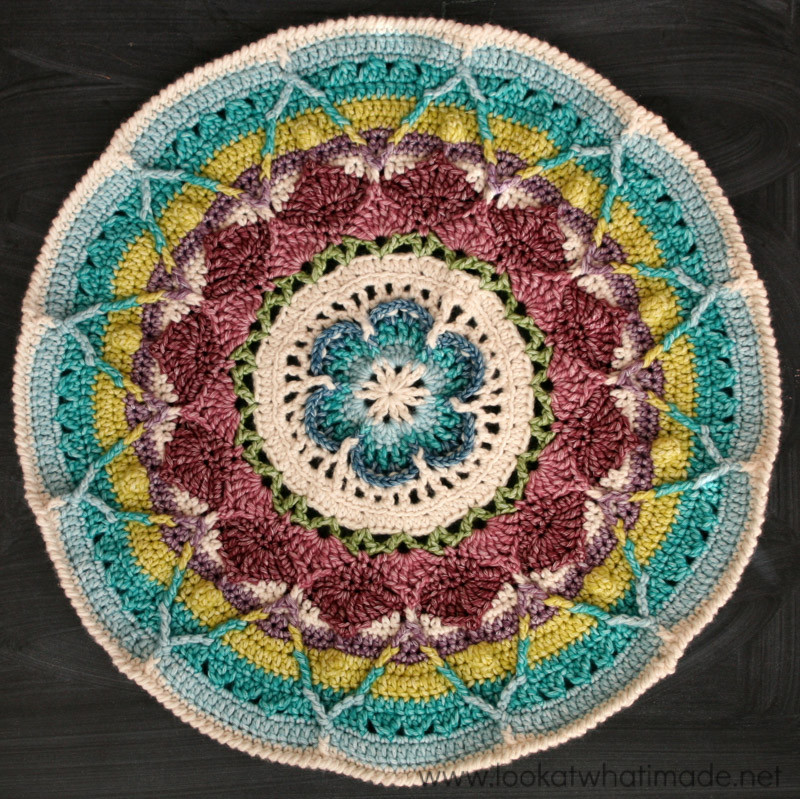 New Sophie Colourways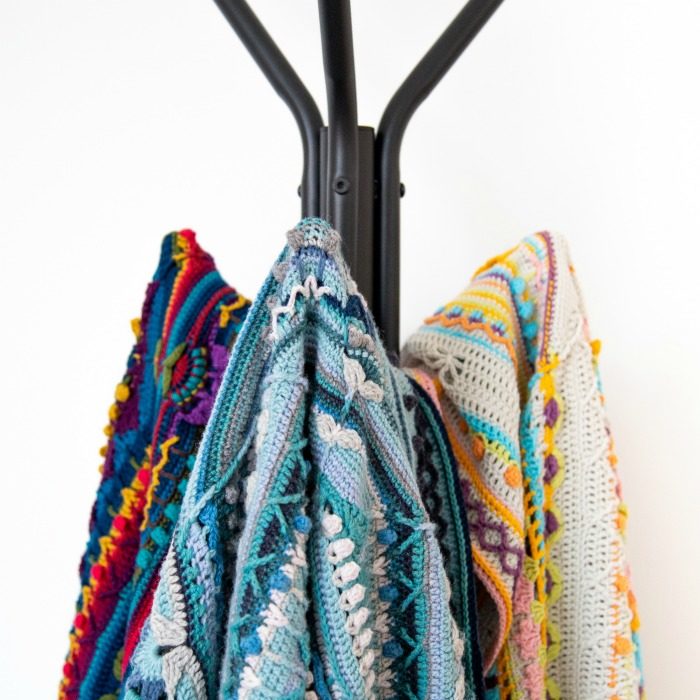 Gauge
If you are following one of the new colourways, here are the suggested gauges:
At the End of Part 1, your mandala should measure:
Metropolis – 9.75cm/3.8″
Bamboo Soft – 11.5cm/4.5″
Ubuntu – 10cm/3.9″
At the End of Part 3, your Sophie should measure:
Metropolis – 27.5cm/10.8″
Bamboo Soft – 30cm/11.8″
Ubuntu – 29cm/11.4″
Colours Per Round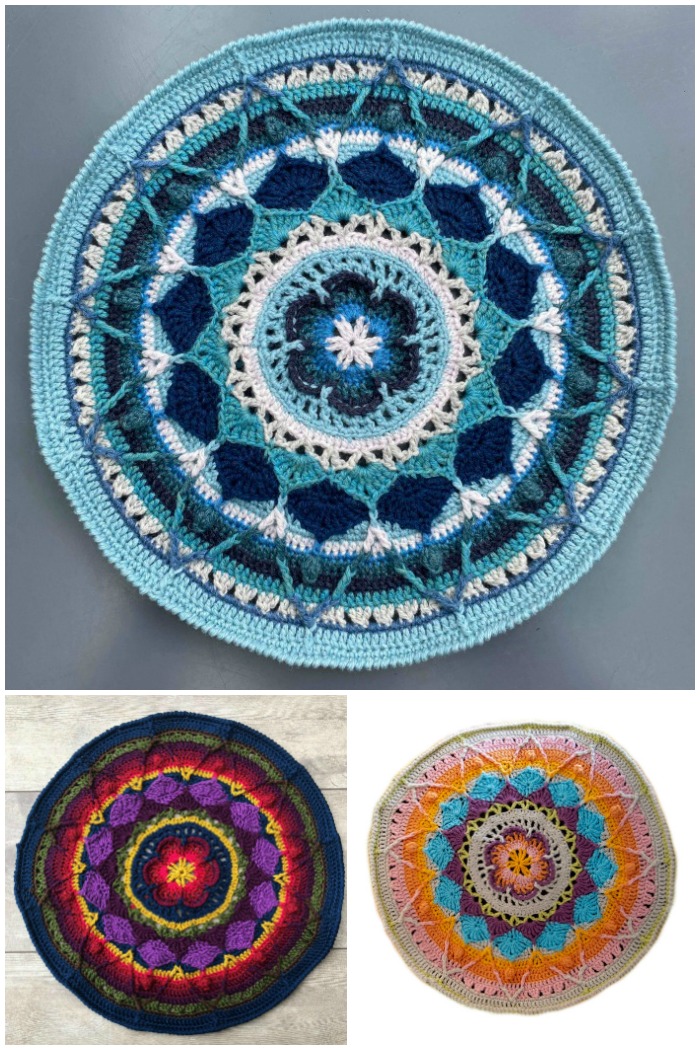 I cannot wait to see all your Sophies and sincerely hope that you enjoy the journey!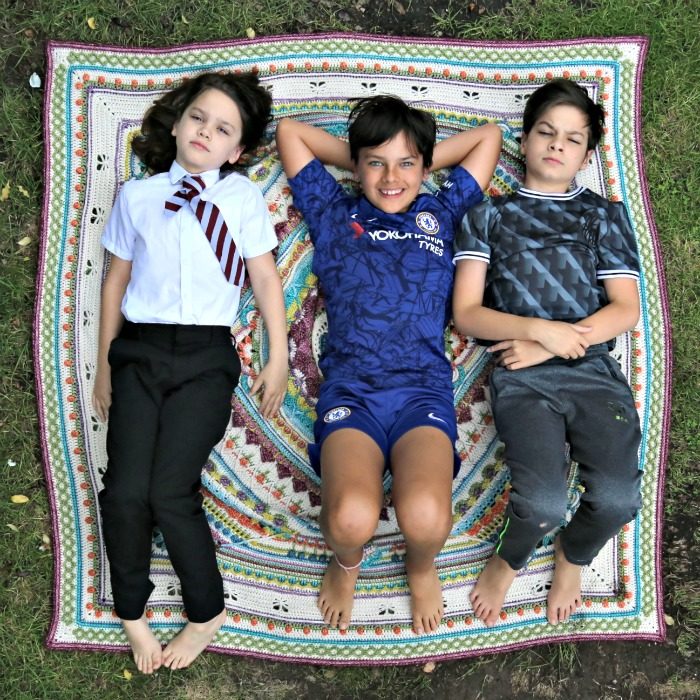 This blog post contains affiliate links. I only link to products I personally use or would use.  All opinions are my own.