The Nuts About Squares CAL by Esther Dijkstra started yesterday and I am very pleased to tell you that the CAL starts with one of my squares. If you look very closely at the photo below, you might be able to recognize it :)
Esther Dijkstra from It's All in a Nutshell has been working on putting together this CAL for a whole year and I cannot tell you how excited I am about the fact that she can finally share this project with you.
The CAL sees you making 35 squares using 12 designs from 11 established designers. Some of the patterns are paid patterns, but they will be made available for free (by the generous designers) for the duration of the CAL.
"Each square has been carefully selected to ensure that the squares work together well in their look and feel."
– Esther Dijkstra
Contributing Designers
Some of these designers (*) were featured in the Block a Week CAL 2014, which was my first large afghan. I am familiar with all the others and have, in fact, made at least one item from each of them, so this line-up makes me all kinds of happy!
Once all the squares have been made, Esther will tell you how to join them before revealing the gorgeous border. When that is all done, there will be a lovely surprise to end it all off with.
Esther has created English (US terms) video tutorials for each square. You can find a playlist of all the video tutorials HERE as they are released. There are also Dutch written translations for each pattern. Parts will be released weekly on a Friday, starting on the 31st of March (yesterday). You will find the Information Post for the CAL HERE. Both the video playlist and the Information Post will be updated weekly.
Yarn Kits
There are three official kits for the CAL.
Nuts About the Sea is made with Colour Crafter and it will be 130 cm x 180 cm big.
Yarn Packs: Deramores and Wool Warehouse.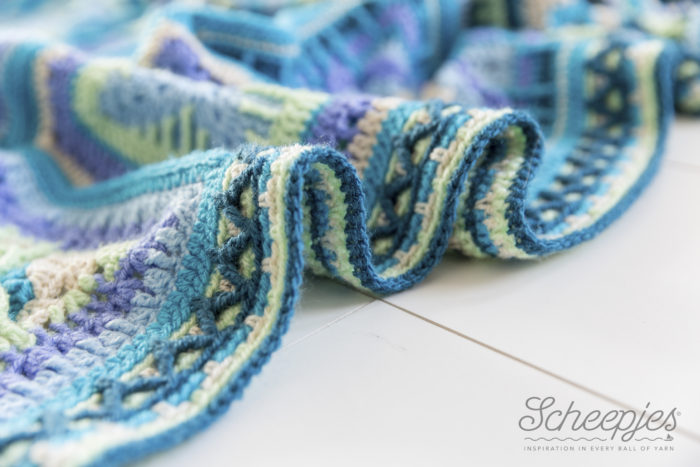 Nuts About the Earth is made with Stone Washed and it will be 115 cm x 160 cm big. This is my favourite version :)
Yarn Packs: Deramores and Wool Warehouse.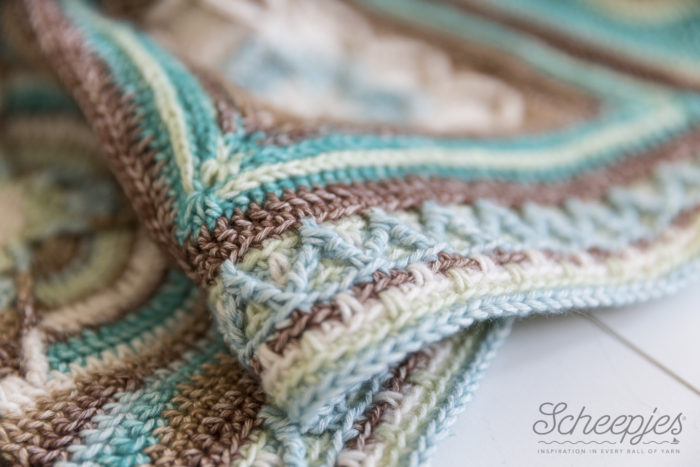 Nuts About the Sky is made with Sunkissed and it will be 100 cm x 140 cm big.
Yarn Packs: Deramores and Wool Warehouse.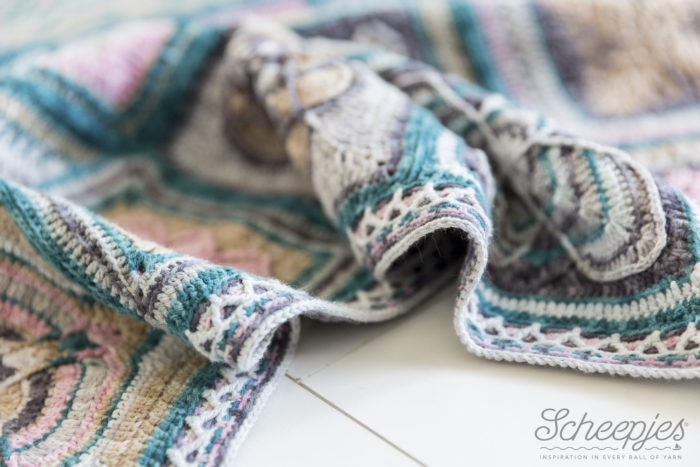 Of course, you do not HAVE to use the colour packs. You can put your own colours together and Esther has some helpful instructions for doing just that.
Social Media
If you would like to make the Nuts About Squares blanket along with a wonderfully supportive community, you can join the Official CCC Social Group on Facebook (which will be 'hosting' the CAL).
If you share photos of your completed squares on social media, please use #NutsAboutSquares so that Esther and other participants will be able to see your creations.
Square 1 of the Nuts About Square CAL
Sooo… the first square of the Nuts About Squares CAL is Esme's Winter Cottage. The pattern is Intermediate, but with the photo tutorials and the videos, I am sure that Adventurous Beginners will be able to master it too.
Please remember that you will need to read Esther's Week 1 Post before you start making. The colours I used when I designed this square are NOT the colours you will need to use for the CAL.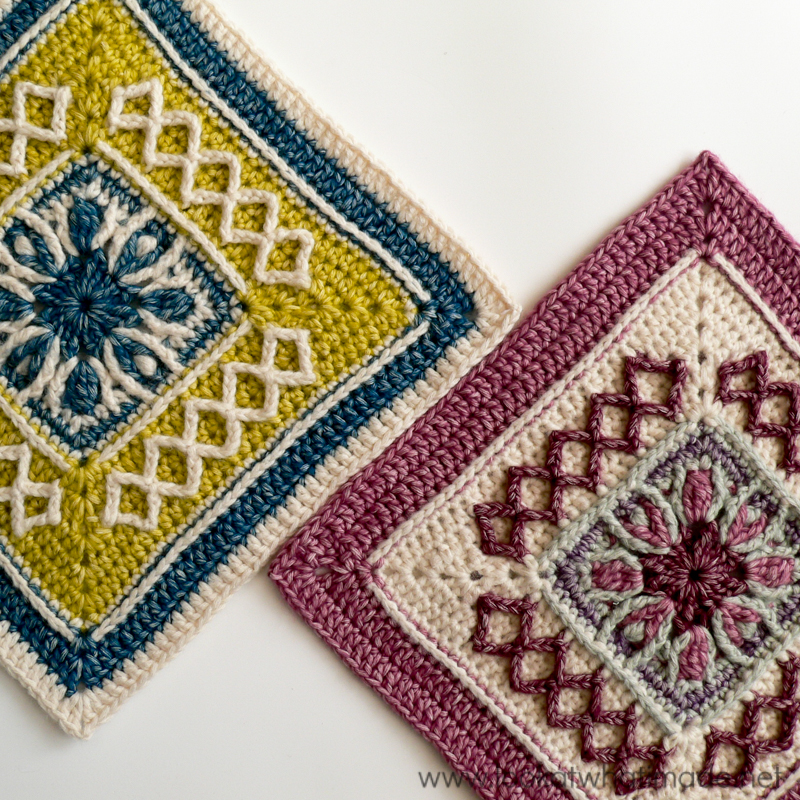 I hope you enjoy this first square and look forward to seeing how yours turn out! Please remember to share your squares using #esmeswintercottage too.

This blog post contains affiliate links. I only link to products I personally use or would use.  All opinions are my own.