Although it has only been two weeks since I first told you about the Memory Lane Blanket, this project has been growing in my head and heart ever since I designed the Namaqualand Blanket last year. I am so pleased that it has finally become a reality!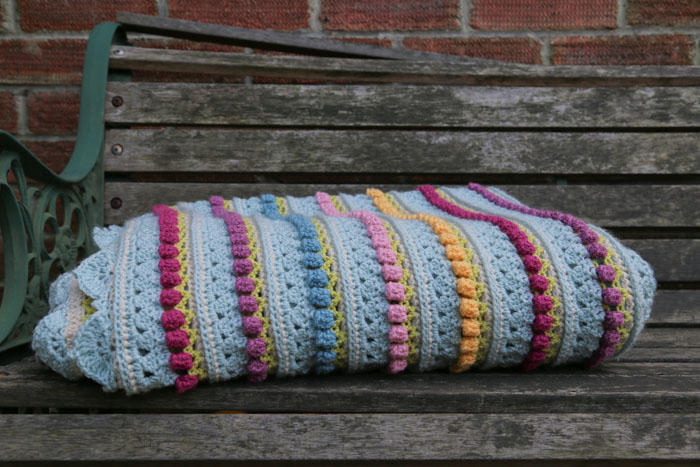 Memory Lane uses the same repeats as the Namaqualand Blanket, but in rows rather than in rounds. Where the Namaqualand Blanket feels jolly and busy like a Spring picnic with kids running around making daisy chains, this one feels calm and meditative, like a late afternoon spent drinking Pimms with friends in an English Garden.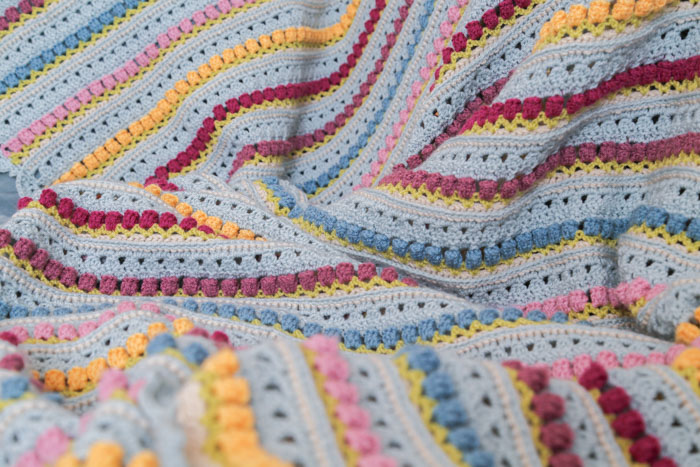 If you are interested in the story behind the colour choices, you can find out more in THIS cup-of-tea post. You can also read more about the naming of the blanket HERE in the WIP post.
After Kay had finished making the 'body' of the blanket for me, she brought it back so that I could work away all the MANY ends (I am one of those rare creatures who enjoy working away ends!) and design the border. For the border, I wanted something very simple, so I initially tried a plain crab stitch all the way around. It didn't do anything for me. It was too plain and underwhelming. I realized that something slightly more ornate was needed to compliment the simplicity of the blanket.
I don't know quite how my mind jumped to cornices, but it did. Beautiful, elegant cornices on beautiful elegant old country houses! So I decided to put a cornice all the way around my blanket.
I am ridiculously happy with how it turned out! Getting the stitch repeats right was a bit of a nightmare, I have to tell you, but I think it was so worth while!! (Notice how I zoomed in on those photos? It's so that you can't see the piles of clothes I threw off the bed in order to take these photos!)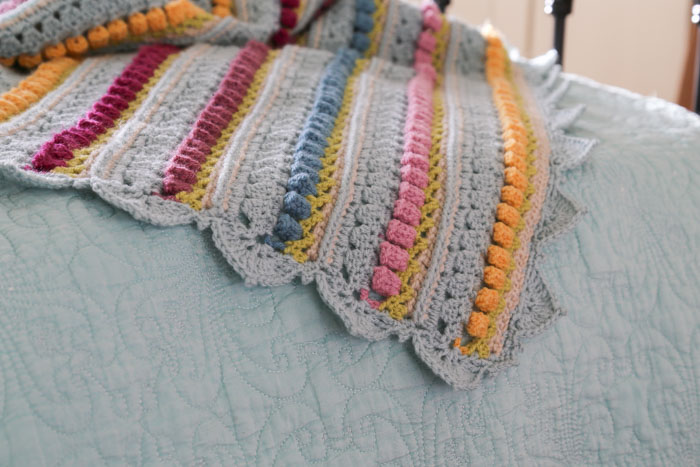 I'm going to show you one more close-up of the edging, just because I love it so much!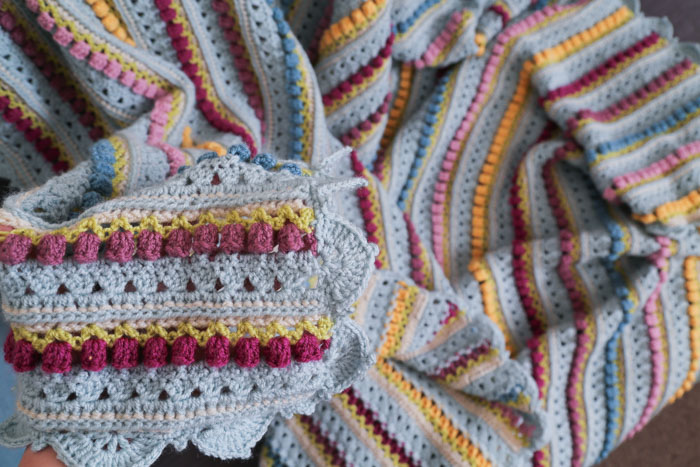 And this is the blanket it its entirety. It is lovely and squishy! I think it is the perfect size for a single bed (125 cm x 172 cm) and definitely the perfect size for cuddling under with three boys!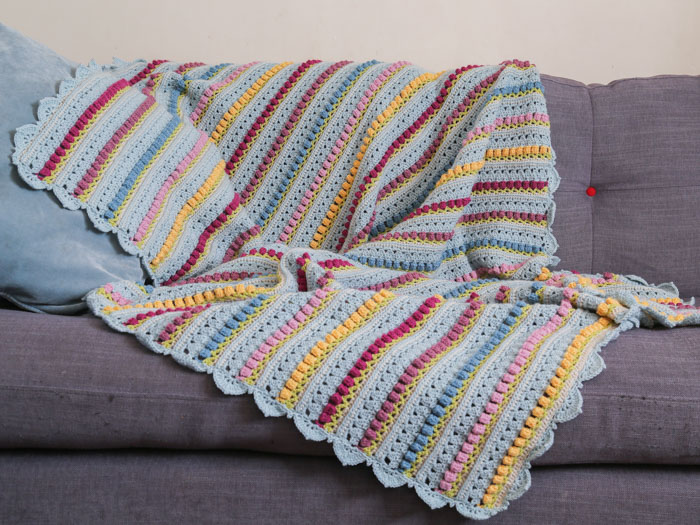 I will be sharing the pattern with you next Friday, so please remember to pop back then for a visit. In the meantime, you can follow the rest of this journey HERE:
Memory Lane Blanket: Reveal (This Post)
And now I am off to bed so that I will be well rested for my meet and greet at Black Sheep Wools tomorrow :)

This blog post contains affiliate links. I only link to products I personally use or would use.  All opinions are my own.