Last week I shared the beginnings of a new project with you. This week I am going to give you a sneak peek of my work in progress. The pattern will be made up of linen stitch squares, using Scheepjes Stonewashed XL in 6 colours (you can read more about that HERE).
Although the final item will be quite small (lapghan size), it is quite manly, so I am going to call it a 'Manghan'.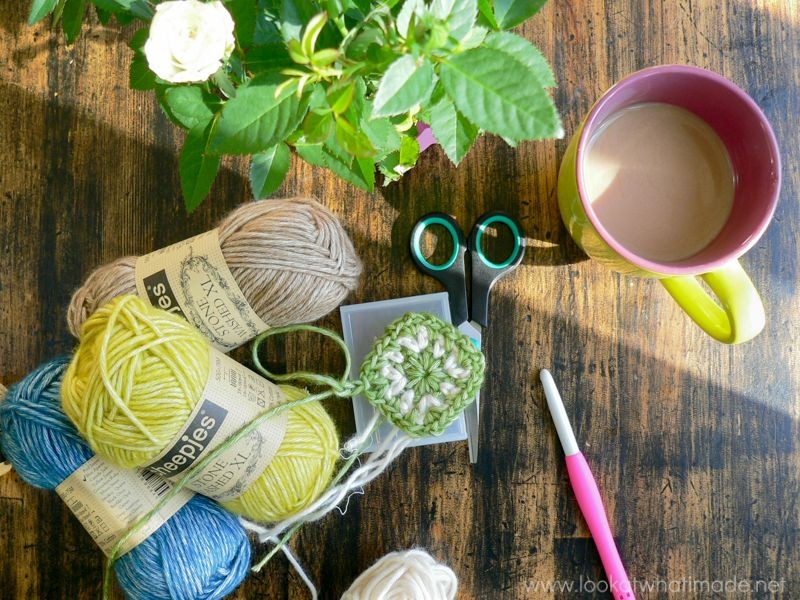 Those of you who follow me on Instagram will remember this photo I posted a while ago.
Up until that point I had been alternating colours differently on each square.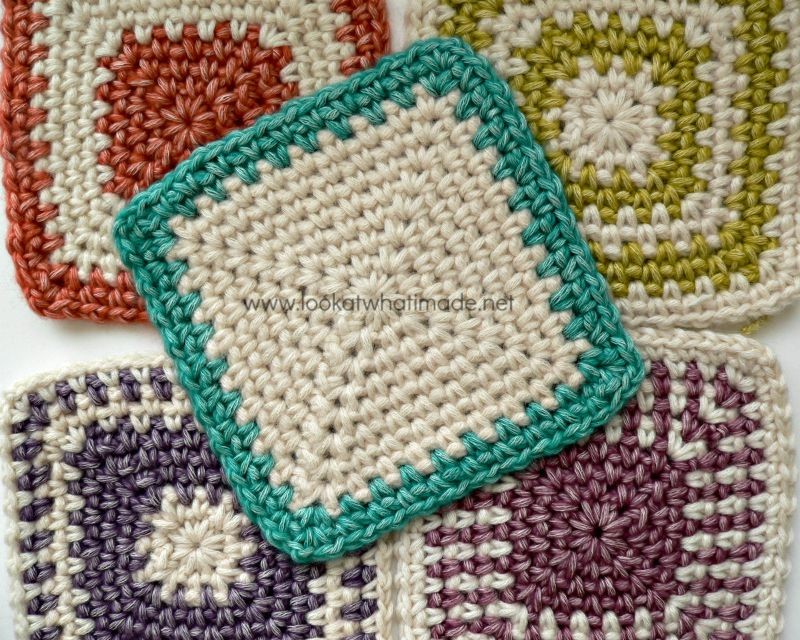 The minute I tried the one-round-per-colour version, though, I was smitten.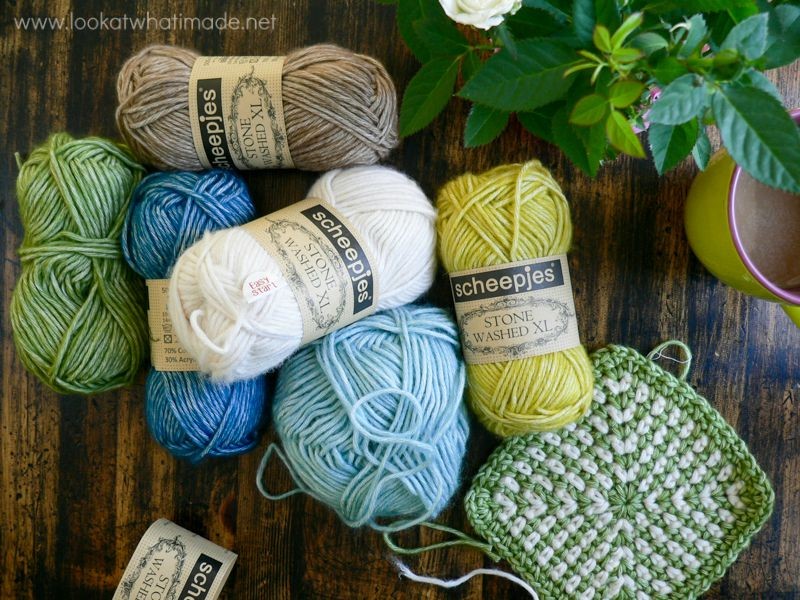 The manghan will be made up of thirty-five 14 cm (5/5″) squares, with a simple border to finish it off. These squares grow quite quickly, so this is not a very time-intensive project.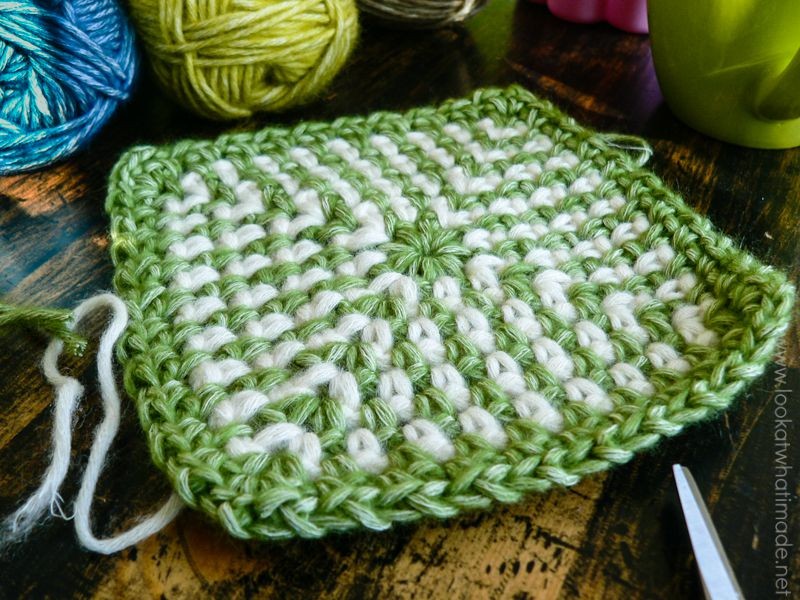 My very first designs were made with the linen stitch, and to this day it is still one of my favourite stitches.
For this design I will be sticking with 2 colours per square, and I have devised a nifty little way to ensure that I only have 4 tails of yarn to work away for each square.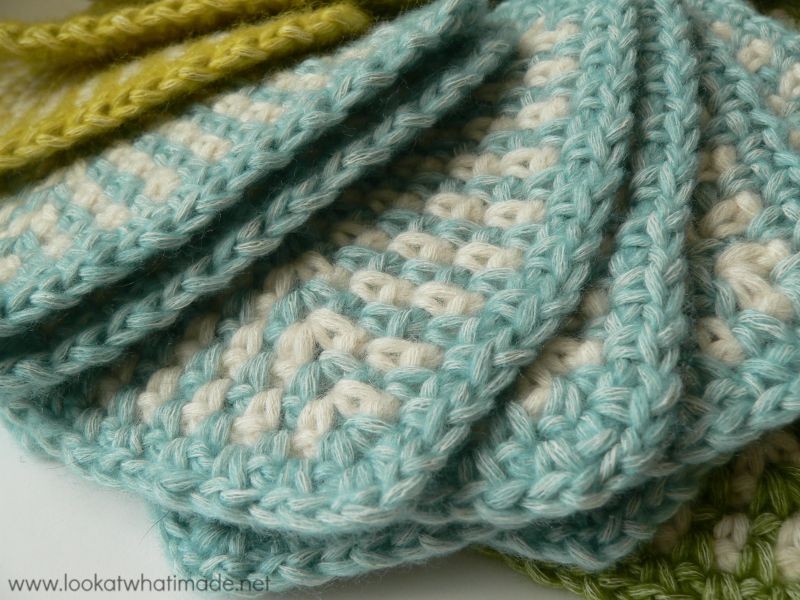 I hope to see you back here next week, when I will be sharing the pattern for the linen stitch Manghan.

This blog post contains affiliate links. I only link to products I personally use or would use.  All opinions are my own.