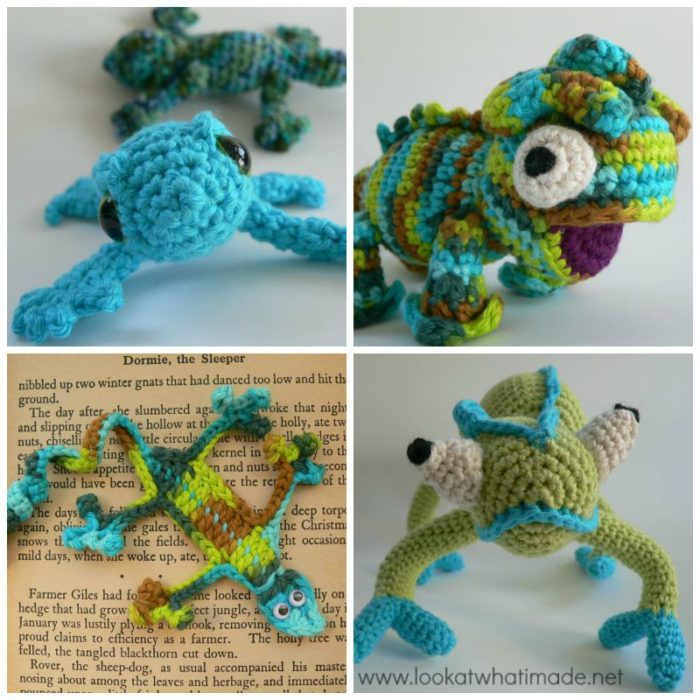 Hello everyone, and welcome to my very first amigurumi 'featurette':  4 Fabulous Crochet Lizard Patterns.
Several weeks ago, Dedri kindly gifted me a beautiful ball of yarn, in the guise of I Love This Cotton, in the most vibrant shades of blue and green, with an earthy shade of brown mixed in.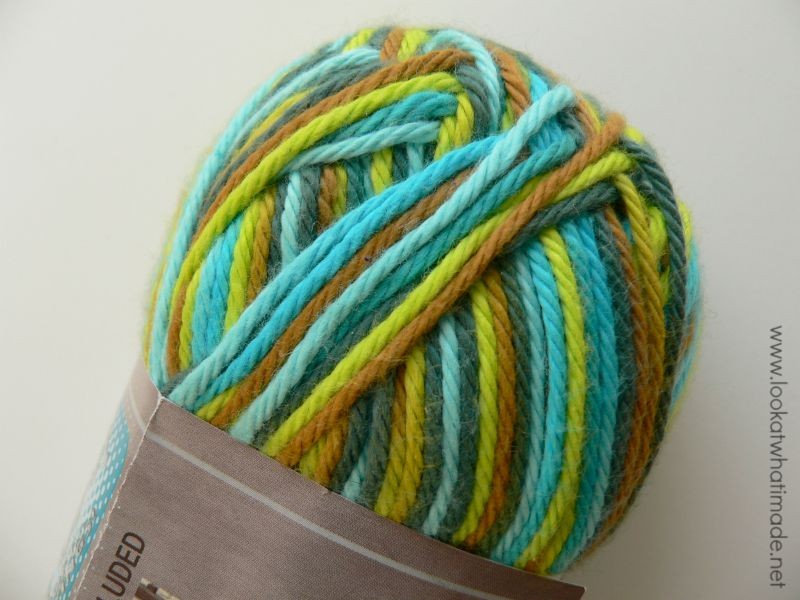 Dedri hinted at my making something she could feature on the blog.  My first thought was amigurumi, and my second thought was a colourful chameleon. The conversation continued – maybe I could make a couple of different lizards too – and all of a sudden 'Jenny's Featurette' was born.
I have become a recent convert to the joys of amigurumi after making my first Curvy Cutiepie, Esmée (from the book Fat Fabulous Ladies
), so now it is time for more fun.  Watch this space for more featurettes. I am amassing patterns daily, from the cute to the kooky, and I can't wait to show you more of my little makes.
We hope you enjoy this first feature. Don't worry, they don't bite!
Jenny
1.  Merlin
Designed by Rhondda Mol from Oombawka Design, this pattern is available to buy on Ravelry and Etsy.  I used a Clover Amour 3.5 mm hook and Stylecraft Classique in Azure.  The eyes are from Fred Aldous, and are similar to these 12 mm Sassy Bear Safety Eyes (Amazon.com) or these Green Cat Eyes
 (Amazon.co.uk.)  For the legs I went down to a 3 mm hook.
This is a lovely, fast pattern.  It is clearly written and so easy to follow.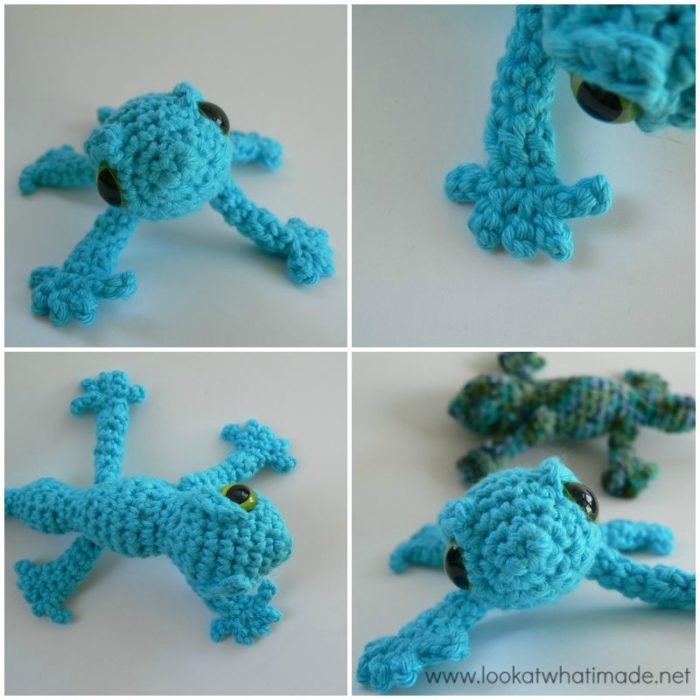 2.  Cami Chameleon
Designed by Tiffany Lehaman, you can find the FREE Pattern on Ravelry.  I used a Clover Amour 3.5 mm hook, 2 mm Aluminium wire (for the legs) and Stylecraft Classique in Soft Lime, Azure, and Ivory.  The pupils were made with scraps of black yarn.  For the feet I went down to a 3 mm hook.
3.  Charming Chameleon
Designed by Ami Amour, you can buy this pattern on Etsy.  I used a Clover Amour 4 mm hook and 'I Love This Cotton' in the colourway River Run (40 g from a 85g/140m ball).
The pattern is excellently written, with clear instructions.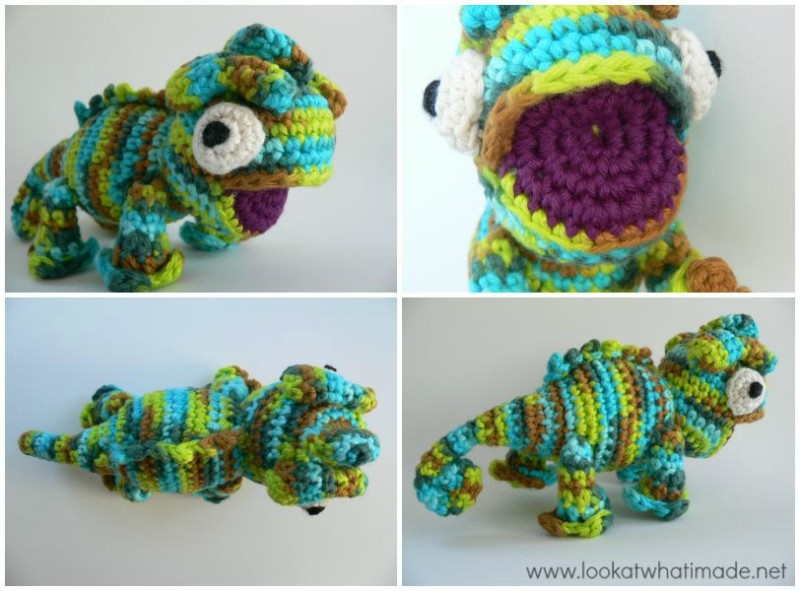 4.  Lion Brand Gecko Bookmark
This is a Free Pattern by Lion Brand.  You can find the pattern HERE.  I used a Clover Amour 3.5 mm hook and 'I Love This Cotton' in the colourway River Run.
I adapted the pattern by making the body, continuing on to the tail, and then slip stitching up for the first leg and then the second leg.  I made a long sc round the neck to form the head, then slip stitched to the next leg and on to last leg.
For the eyes I used Craft Factory 5 mm Stick On Eyes
 (Amazon.co.uk).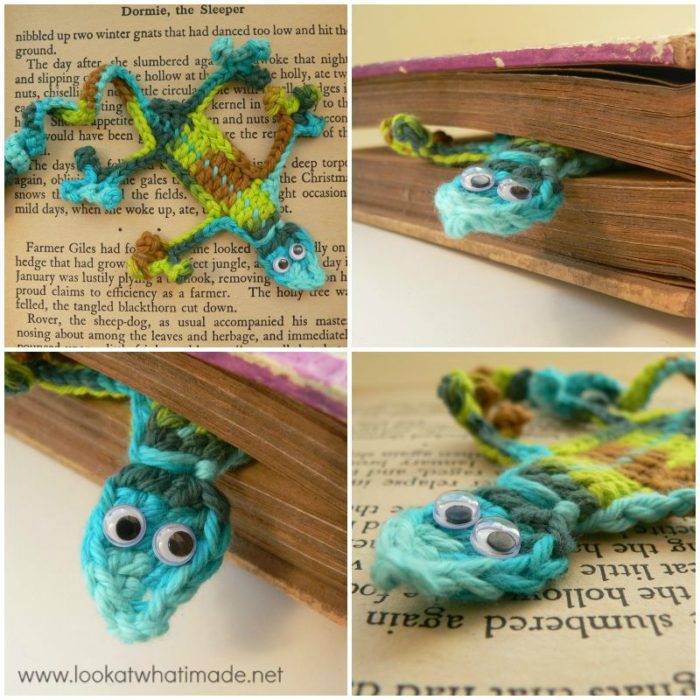 We hope you have enjoyed this featurette, and that you feel inspired to make some crochet lizards of your own.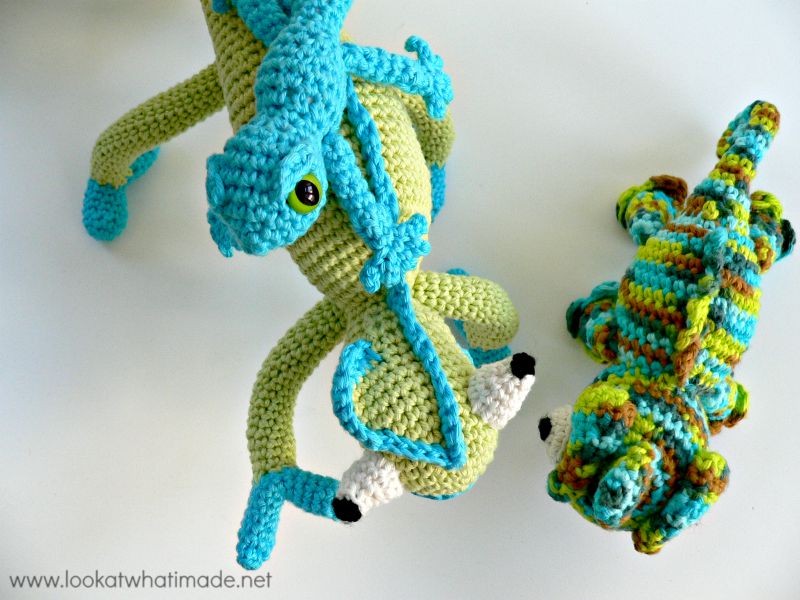 Remember to subscribe to our Weekly Newsletter if you would like to be kept in the loop. You can also like our Facebook page or follow us on Bloglovin, Google+, Pinterest, Twitter, or Instagram.
Happy Hooking!