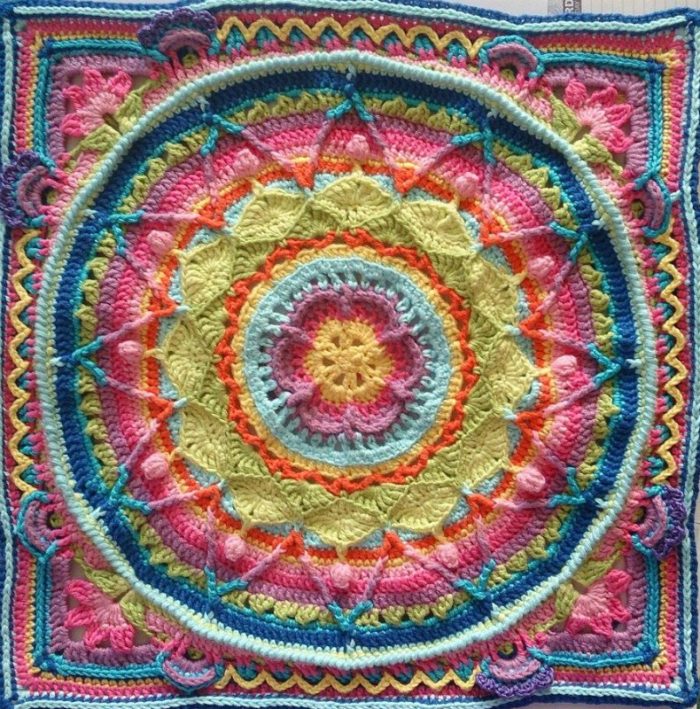 Sophie's Garden is my most popular pattern to date and I have had quite a few requests for translations. I am pleased to tell you that the pattern is now available in French, translated by Sandra Larvin.
The photo above is Sandra's version of Sophie's Garden (used with her permission).
Thank you very much, Sandra!
French Translation
Resources
Related Patterns

This blog post contains affiliate links. I only link to products I personally use or would use.  All opinions are my own.