I am sure you have all heard about the Last Dance on the Beach CAL 2016 by Scheepjes. Each week a different designer shares a pattern in honour of Marinke Slump (A Creative Being). This week it is my turn to share a square! Week 9 of the Last Dance on the Beach CAL 2016 is a simple cable stitch square that reminds me of the little prints scurrying crabs leave in the sand.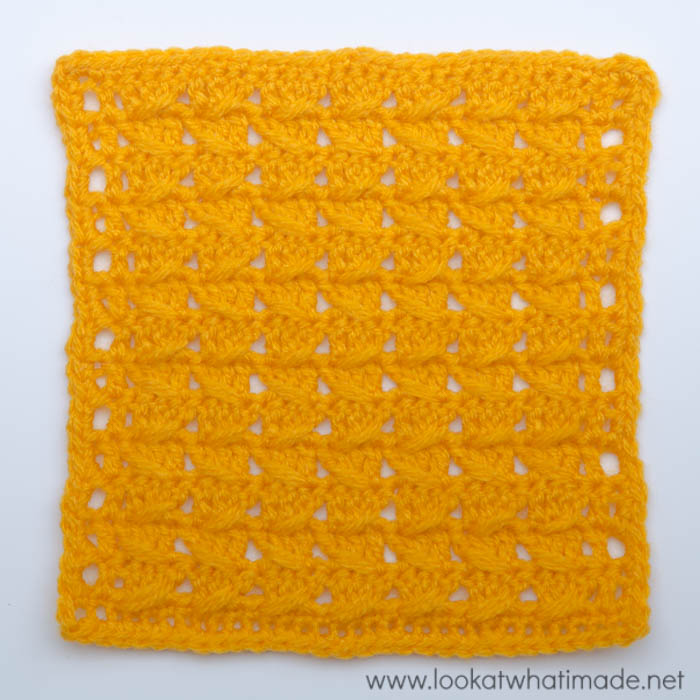 There are so many things I want to tell you about Marinke. Things like how much her work inspired me and how much her death affected me (in ways I am still trying to deal with). In the end, I can never quite find the words. When people were expressing their grief, I saw this message online: "She has become the light she sought". I cannot remember who said it, but I would like to use that quote and dedicate this square to Marinke, who has become the light she sought.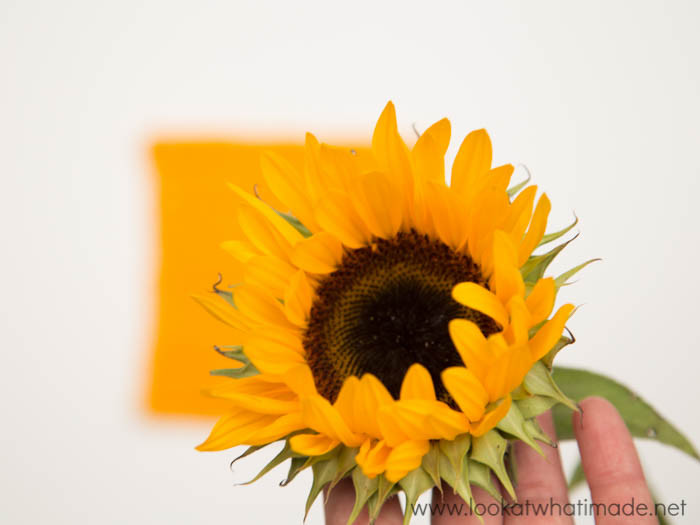 I have decided to choose a different flower for each of the squares in this CAL. I don't know if you remember the hashtag #wearingflowersinmyhairforwink, but I thought it would be fitting to 'marry' Marinke's love of flowers with this project. The flower I chose for this square was a sunflower.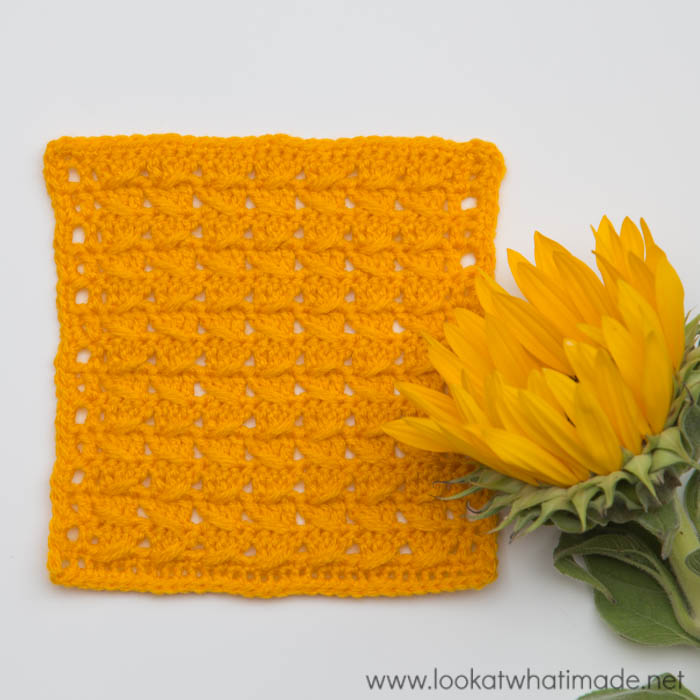 This Cable Stitch square is very simple. It has an easy 1-row repeat! The only thing you need to look out for is your tension when making your loooong stitches. You have to be nice and relaxed when making them, otherwise your square will be way too small.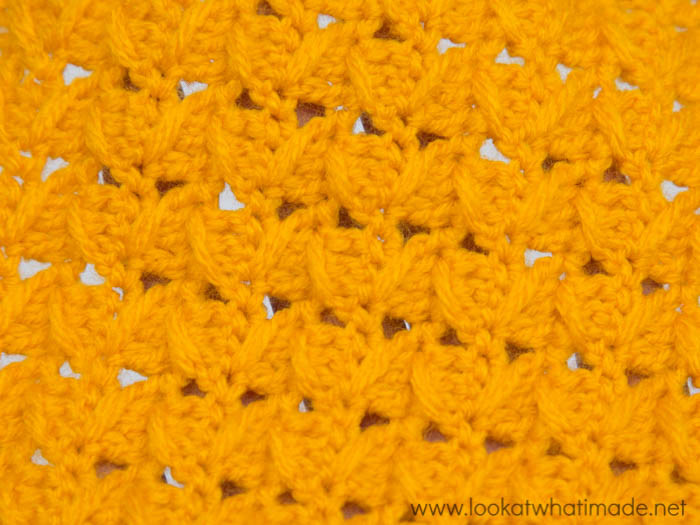 Esther from It's All in a Nutshell has done a step-by-step video tutorial, so if you have any questions about the stitch, please refer to the video and all will become clear.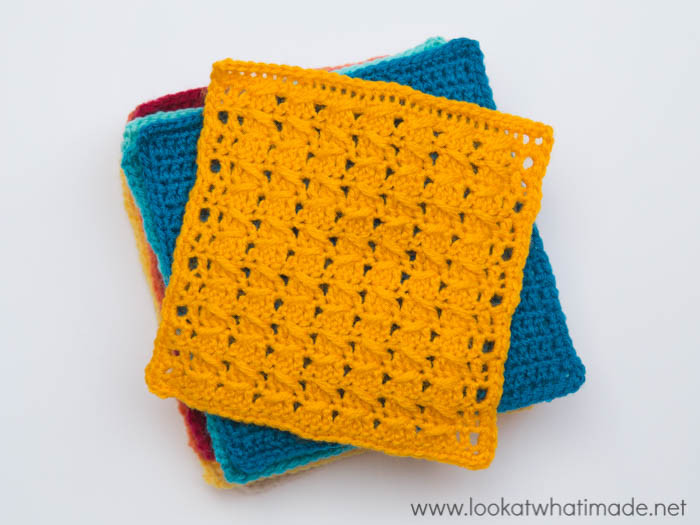 You have probably noticed that I am not using one of the official colour packs (see Colour Packs below). Instead I am using custom Colour Crafter colours (more about that next week).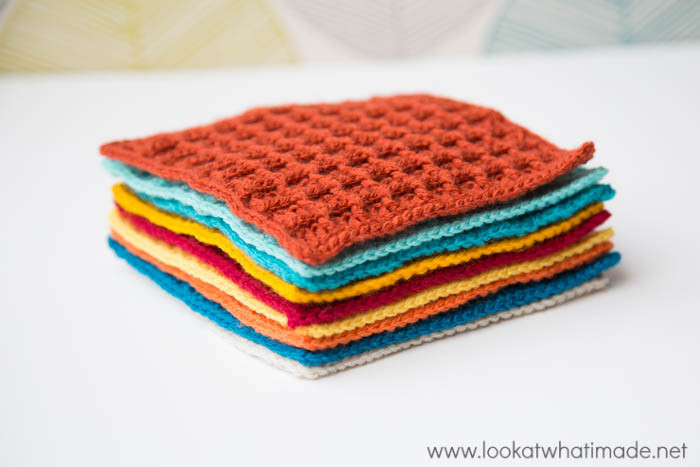 I hope you enjoy making your Last Dance on the Beach Blanket, and that you find some way to make your blanket individual. I firmly believe that each item we make should have a story and a memory attached to it.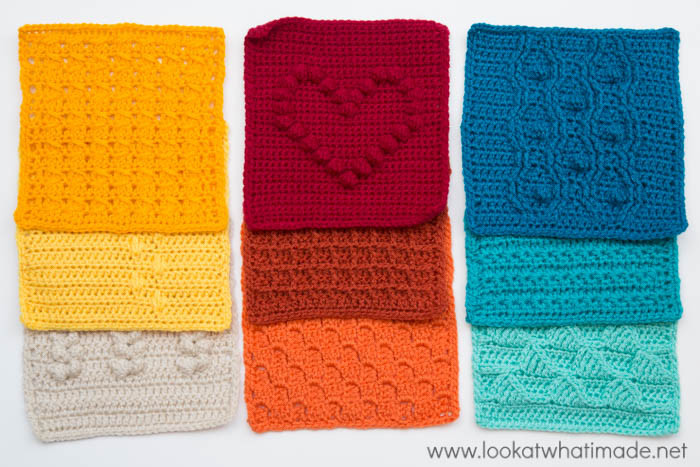 Colour Packs for Last Dance on the Beach
Colour packs are available in 3 different colour ways for the Basic (Colour Crafter) and Luxe (Merino Soft) versions.
You can buy the colour packs HERE from Deramores and HERE from Wool Warehouse. Both of these sites offer international shipping. You can find a comprehensive list of stockists HERE. All kits include a donation to a mental health charity in Marinke's memory.
Following the CAL
If you would like to follow this CAL, you can join the International Facebook group HERE, or the Dutch Facebook group HERE. All the PDF's (and videos) will also be accessible on the Scheepjes website as soon as they become available. You can find those HERE. You can find all the video tutorials (English and Dutch) HERE.
If you would like to share your progress online, please use #lastdanceonthebeach and #Scheepjescal2016.
I hope you will join us in celebrating Marinke's life and creativity.

This blog post contains affiliate links. I only link to products I personally use or would use.  All opinions are my own.