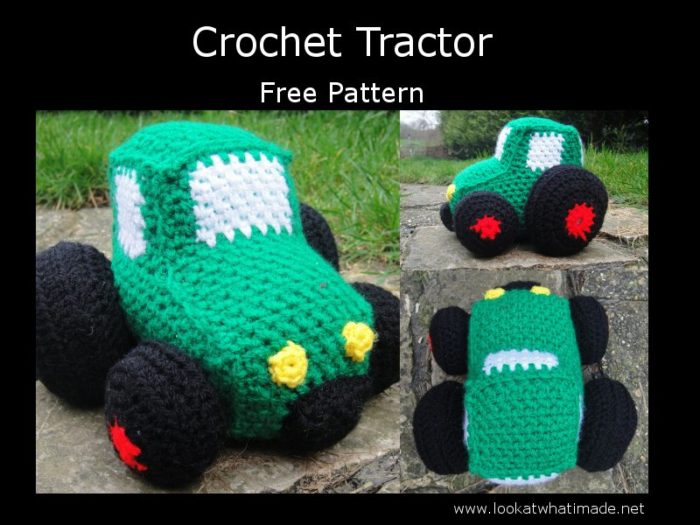 For those of you who have been waiting for the pattern for the Crochet Tractor, you don't have to wait any more! I had such fun creating this tractor (and the other two vehicles). I hope you enjoy making them as much as I did and that they make whomever you give them to smile :)
Crochet Tractor Pattern
Just in case you missed them, there are two more vehicle patterns available: Little Blue Crochet Car and Crochet Digger Loader. These 3 vehicle patterns were some of the first I ever wrote, so the patterns are in need of a bit of tlc. They have been tested, though, so the instructions are correct.
A special thank you to Sue Williams who tested this pattern for me!
Linen Stitch Tutorial
The crochet tractor is made using the linen stitch, which is basically a mesh of *sc, ch-1, skip 1*.
If you have never used the linen stitch, or would like a bit more help on how to make it, please see this photo tutorial.
Remember to subscribe to my newsletter if you would like to be kept in the loop. You can also like my Facebook page or follow me on Bloglovin or Google+.
Happy Hooking!