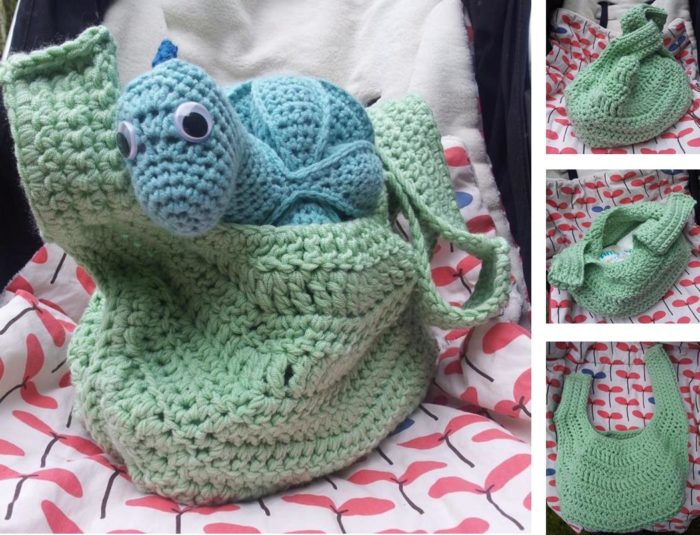 I would like to thank Jo Clark for her brilliant idea of using my Aunty Dollie bag as a Stroller bag! Seeing her cute pink creation made me want to make one again (and re-vamp the pattern while I'm at it).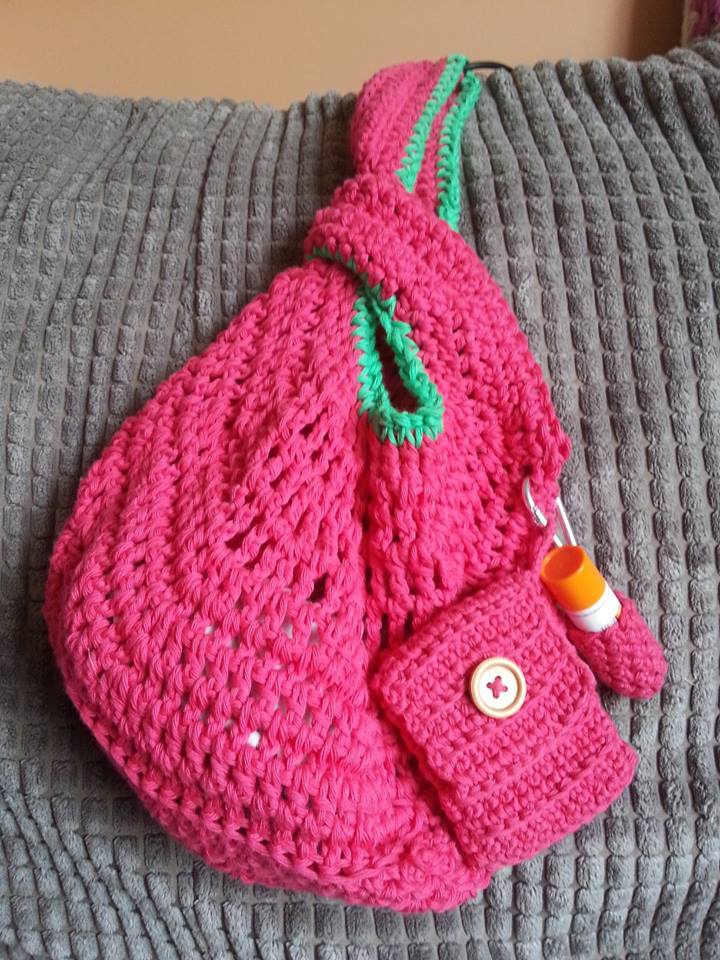 So that is just what I did. Instead of writing up the pattern for Fin the Fat Amamani Fish, I made a crochet stroller bag. And then I crocheted a striped market bag (with symmetrical handles for all you symmetry freaks) from the same pattern. And then I added a lining to the first bag…just because I could.
For those of you who are shaking your heads right now and going: "what IS she on about?"…
The Aunty Dollie bag pattern was one of my first patterns. Basically one handle is shorter than the other because you loop the long handle through the short handle to close the bag. You can read more about it here.
And you would be amazed at just how handy this one-armed bag is for throwing over the handle/s of a stroller. It fits a change of clothes (for the little one, of course), 3 nappies, a pack of travel wipes, a bottle and a jar of baby food. Or 2 nappies, a pack of travel wipes and one of my Amamani…hehe.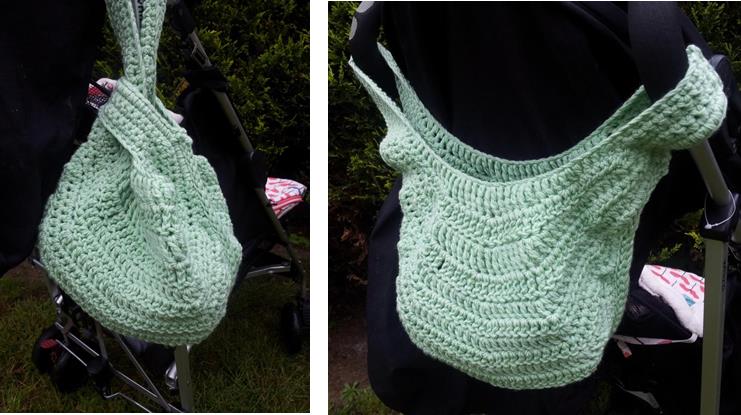 It is nice and roomy with a shaped base. Using the yarn and hook suggested, the body of the bag comes out roughly 29 cm wide by 19 cm high. The base will be about 10 cm wide.
I have now updated the pattern to include instructions for making a striped bag and, as well as instructions for adapting the pattern to end up with symmetrical handles.

Like I said, this crochet stroller bag is perfect for toting larger items around, but if you want to carry things like crochet hooks and knitting needles, you will need to line the bag.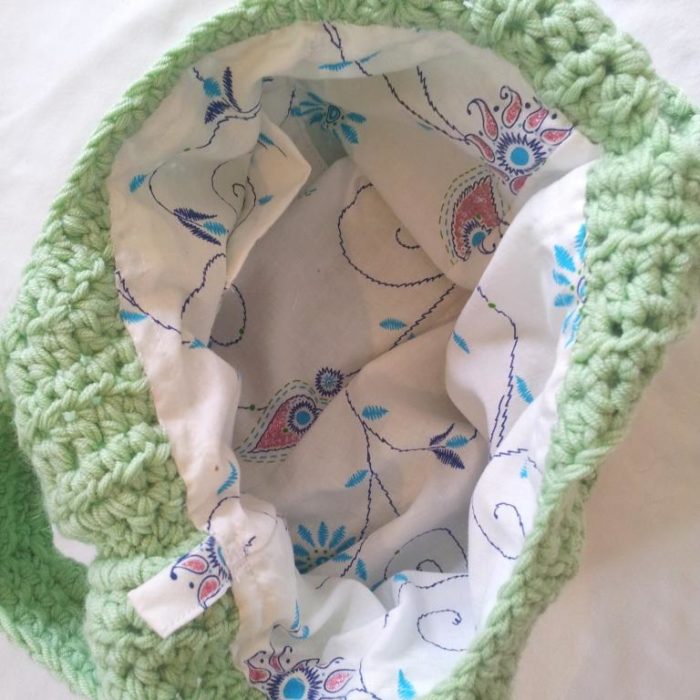 You can find the FREE pattern HERE in my Ravelry Store.
Remember to subscribe to my newsletter if you would like to be kept in the loop. You can also like my Facebook page or follow me on Bloglovin or Google+.
Happy Hooking!