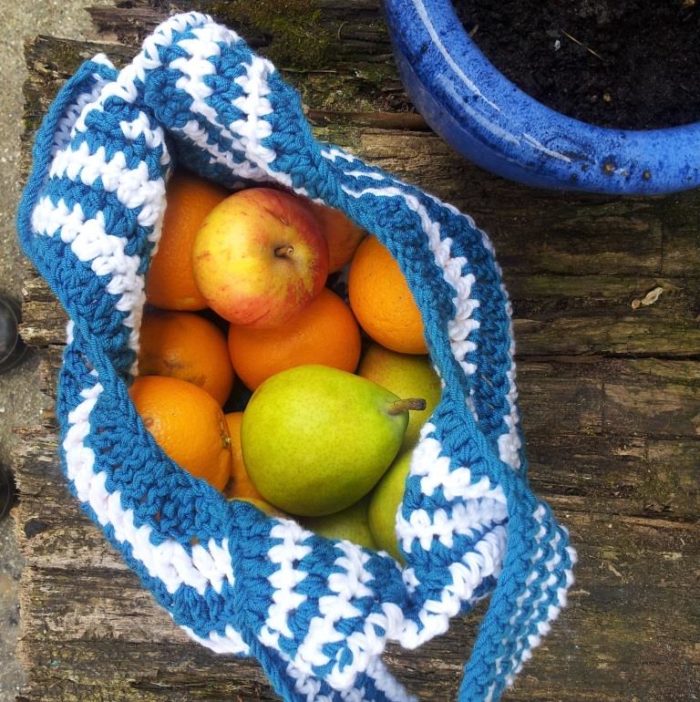 Yes, I'm still going on about my Aunty Dollie bag pattern…this time adapted to make a striped crochet market bag with symmetrical handles.  I won't bore you with the details, but you can read more about the original Aunty Dollie crochet bag here.
You can also have a look at the crochet stroller bag I made using the same pattern.  If you want to utilize the bag as a purse, I also have instructions for adding a fabric lining to your Aunty Dollie bag.
The pattern includes instructions for making the handles symmetrical and also for making a striped bag (appendix on the last page of the pattern).

You can find the pattern HERE as a free Ravelry Download.  It is also now available in Spanish (HERE), translated by Eva from Hasta el Monyo.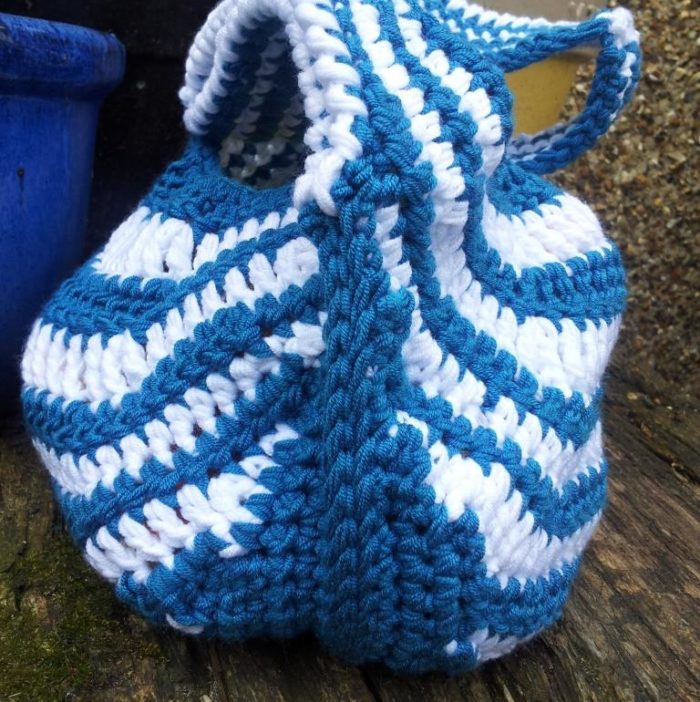 For this bag I used Patons DK Smoothie… and what a lovely yarn!  It is my new favorite affordable yarn!  It does have a tendency to split, but I can live with that.
The bag is nice and roomy without being too big.  And you can customize it in so many ways that your bag is bound to be one of a kind!
I went off script a bit for this particular bag.  I embellished the handles by finishing them off with the crab stitch instead of the suggested single crochet (see the photo below).  If you don't know the crab stitch, but love the look of it, you can find an excellent video tutorial for it (by AllFreeCrochet.com) HERE.
Feel free to contact me if you have any questions.  And if you spot an error I would love to hear from you, even if it is just a spelling mistake.
Remember to subscribe to my newsletter if you would like to be kept in the loop. You can also like my Facebook page or follow me on Bloglovin or Google+.
Happy Hooking!