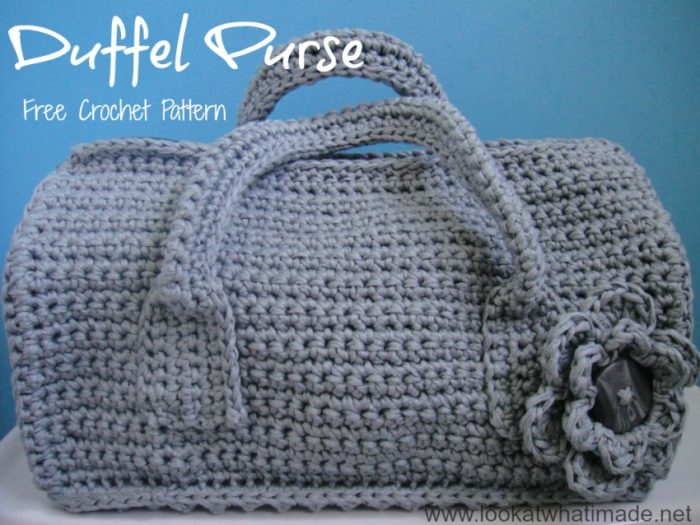 This Crochet Duffel Purse is by far my favourite self-made pattern yet. I have tried my best to explain it in such a way that the pattern is easy to follow. It is, after all, a very easy pattern. I just got bogged down a bit by the explanation for doing the seams.
The flower is not included in the pattern, as it is not my own creation, but you can follow this crochet flower link to find the instructions on craftstylish.
For this occasion I have made the flower detachable by sewing it onto a brooch back. The grey button is another one of my many upcycled buttons.
I used Ice Mercerized Lase Cotton in grey. About 300 grams.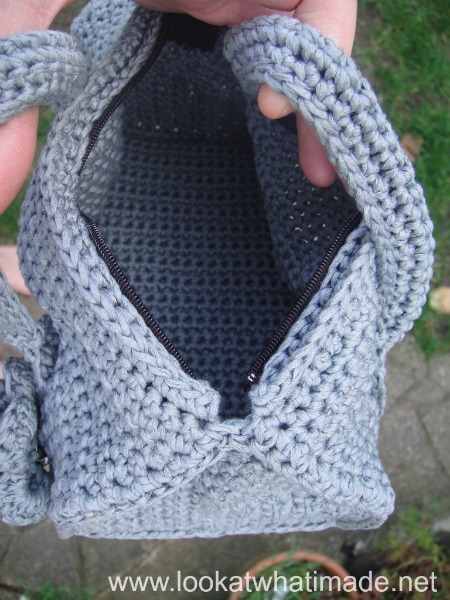 Crochet Duffel Purse Pattern
Please note: all instructions between asterisks should be repeated (in the order they are written in) the amount of times specified. *Sc inc, sc* x 2, for example, will mean: sc inc, sc, sc inc, sc.
I have used US Crochet Terminology.
You can find the pattern for the Crochet Duffel Purse here.
If you have any questions, please do not hesitate to contact me.

Remember to subscribe to my newsletter if you would like to be kept in the loop. You can also like my Facebook page or follow me on Bloglovin or Google+.
Happy Hooking!