After a very eventful weekend at Yarndale, and two very long days at work, I am looking forward to a day of kids and crochet. My Little Froggy Helper will be by my side, as he has been since I first received him, and I am very excited about the fact that I can finally share the pattern with you so that you can make your own Little Froggy Helper.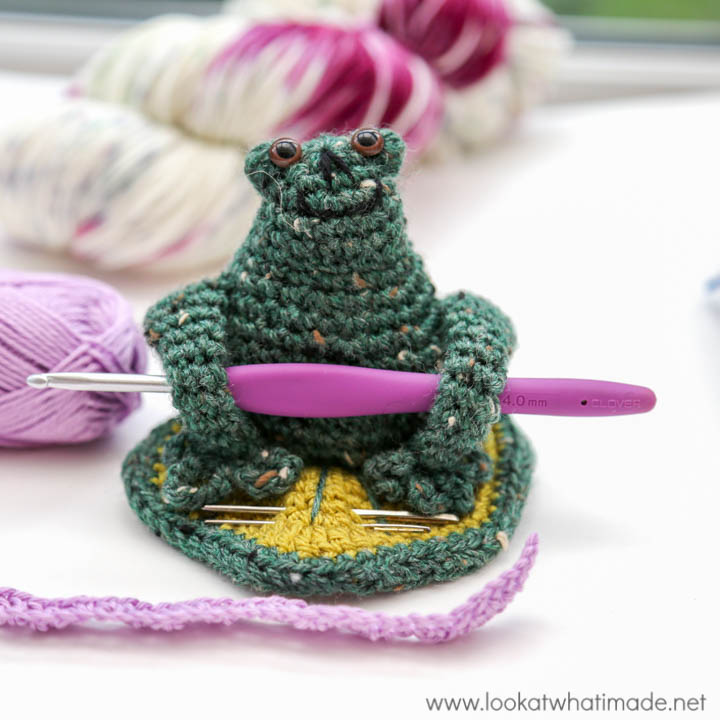 I have had Froggy ever since I attended my first retreat with Daisy from Devon Sun Yarns. At that retreat, I had the privilege of meeting one of my 'pen-pals', Alison Livesey. She is a delightful woman and she makes the cutest crochet critters. I was so touched when she gave me this little Froggy! She also made me an owl and a cat for Christmas and you can see photos of those HERE.
I encouraged Alison to publish the pattern for her Little Froggy Helper, and when she sent it to me, I jumped at the chance to test it for her. I decided to make Jenny a Froggy Helper to help brighten up her desk at work. I used a 4.5 mm crochet hook and Stonewashed XL to make Jenny's Froggy (less than one skein each of Canada Jade and Lemon Quartz). You can see more details HERE on Ravelry.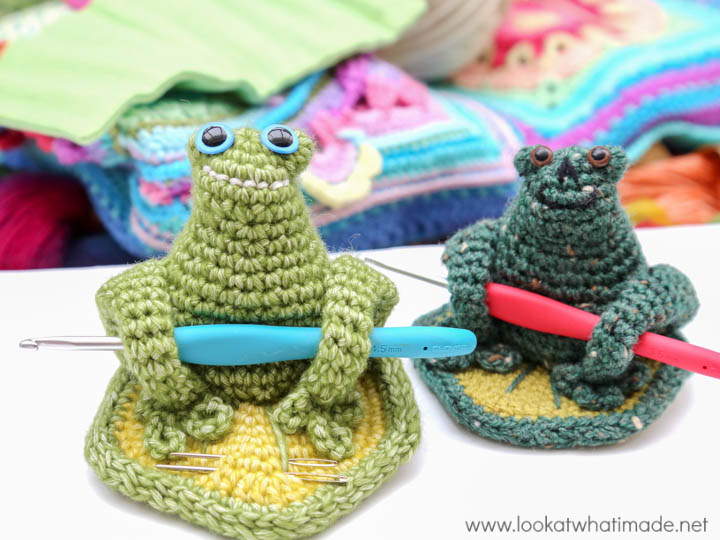 My Little Froggy Helper is exactly that: a frog that helps you by keeping your hook and needles safe while you work. I don't know if you have had one of those frantic hook-seeking moments, but it is very frustrating when you misplace your hook in the middle of a project! I have not had this problem since Froggy came into my life.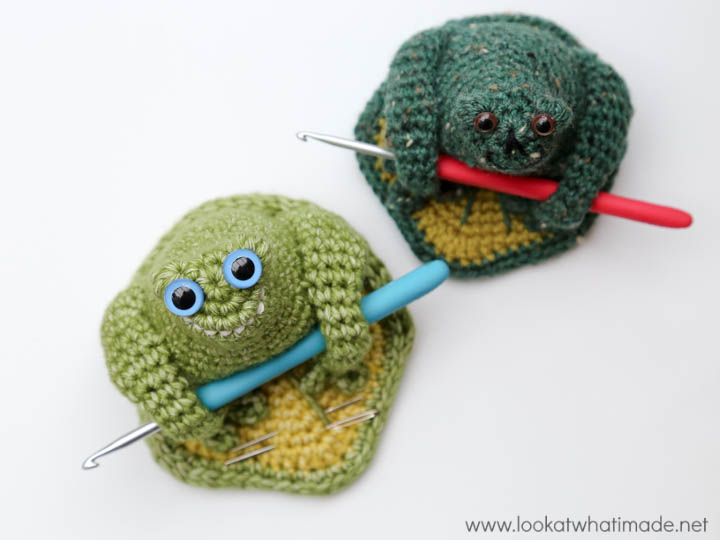 When I was little, there was a song they always used to play on tv: 'We All Stand Together' from Rupert and the Frog Song (you can see it HERE on YouTube). My Froggy Helper always reminds me of that song, and you all know what a sentimental creature I am, so this trip down memory lane makes him even more special.
My Little Froggy Helper Pattern
You can find the free pattern for My Little Froggy Helper HERE on Ravelry. If you would like to see more of Alison's cute creations, you can find her at The Crochet Tree by Alison Livesey on Facebook.
Notes
The frog's legs will hold your hook in place, so when attaching the legs to the body, remember not to catch them too far back (this will make sense when you read the pattern). If you have a look at the photo below (my Stonewashed froggy from the side), you will see that the arch of the leg is quite far back on my frog. In hindsight, I should have pushed the leg forward a bit before attaching it so that the hook would have more space to slide between the crook of the legs and the front of the body.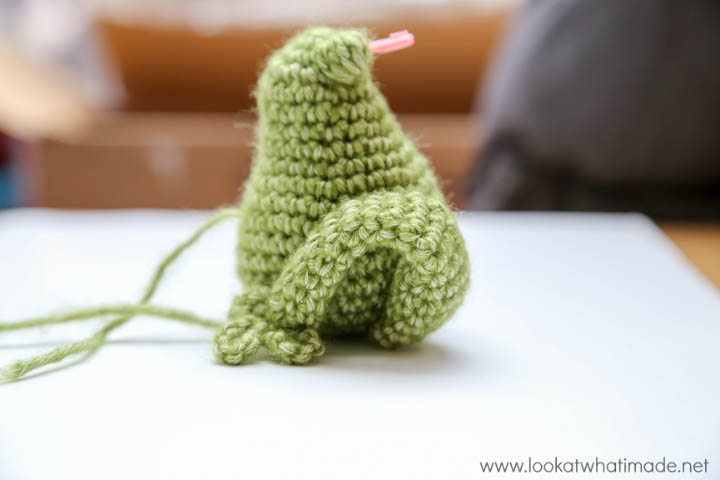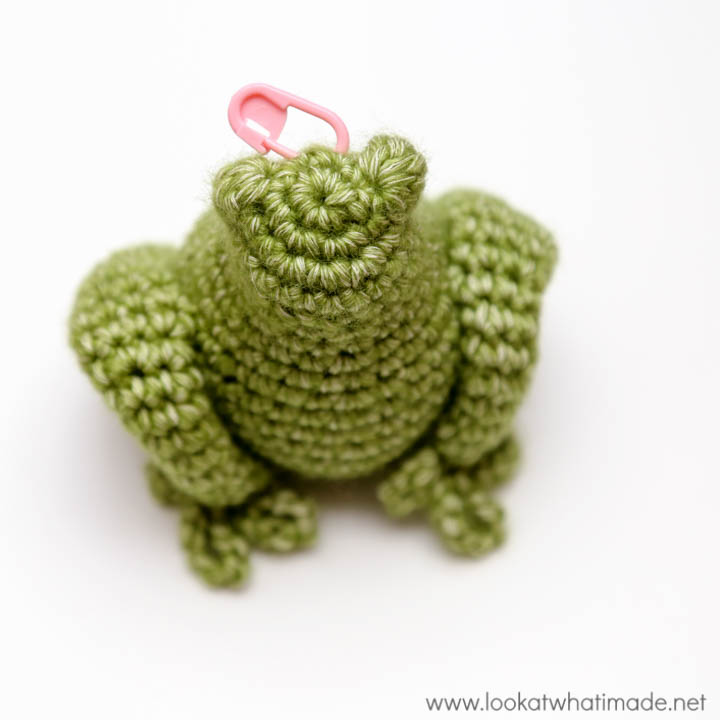 The lily pad is very simple to make, and the veins help to secure the two layers of the leaf to each other to create a sturdy base.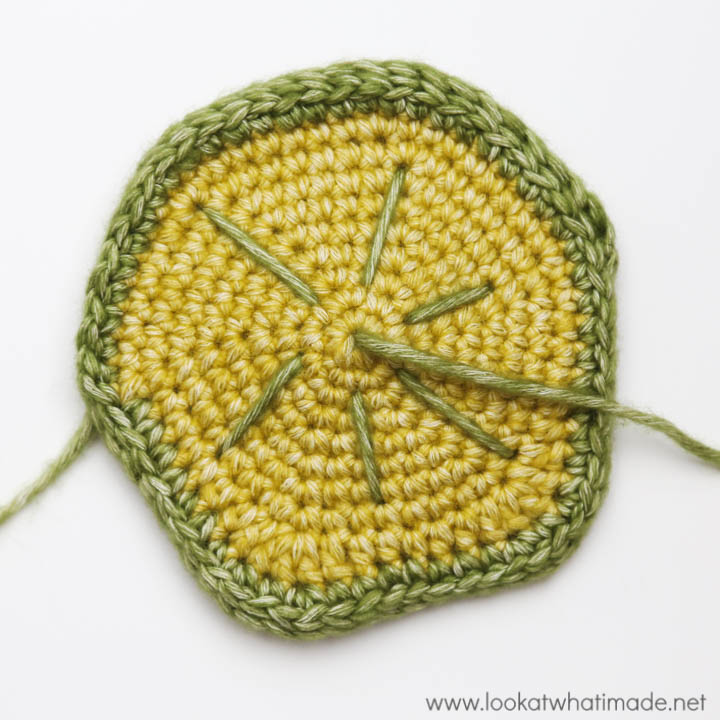 When you attach your frog to the lily pad, make sure that you leave plenty of space in front of him to poke your needles through.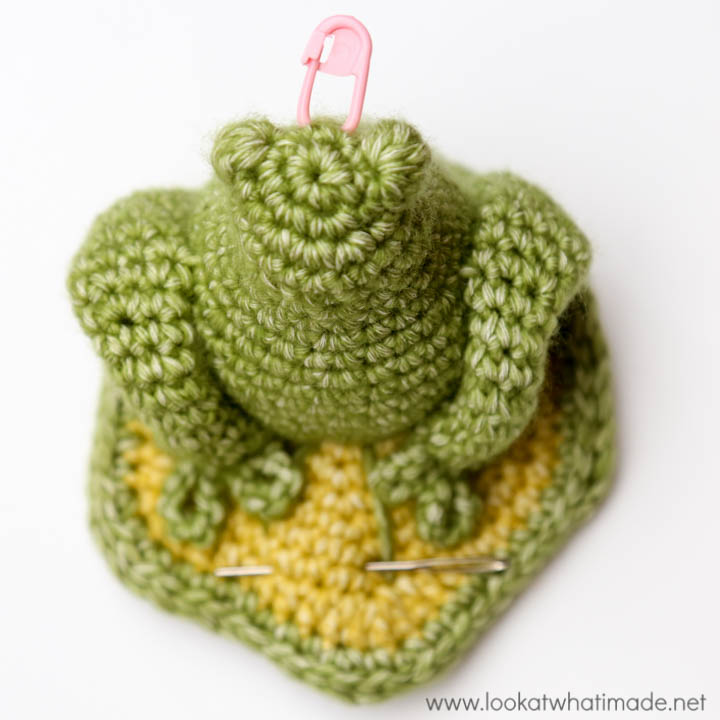 Just look at him!! I chose to do big buggy eyes because I like the fact that his goofy face makes me smile, and I hope it will make Jenny smile when she is having a bleagh day.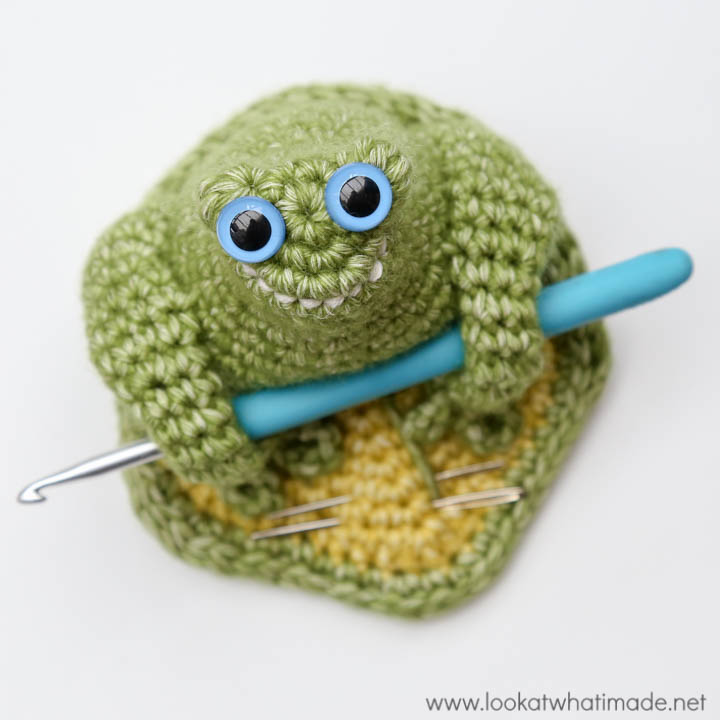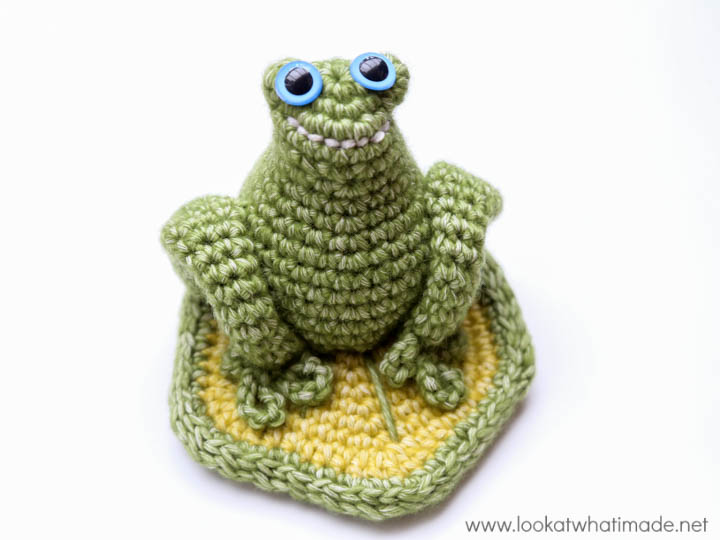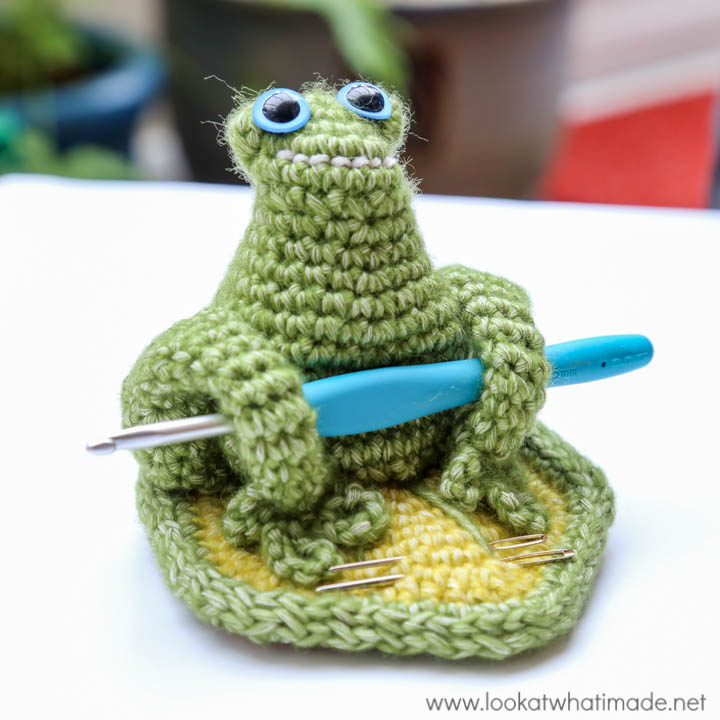 I would love to see your Little Froggy Helpers (and so would Alison), so if you make one, please share some photos using #mylittlefroggyhelper.

This blog post contains affiliate links. I only link to products I personally use or would use.  All opinions are my own.