I made this crochet mandala rug using John P Kelly's Mandala 21 pattern.  I love John's designs.  They are full of texture and contain just enough detail to keep you "hooked".  I get bored very easily, so if a pattern has too little variety, the project soon ends up in the one-day-when-I'm-90 pile.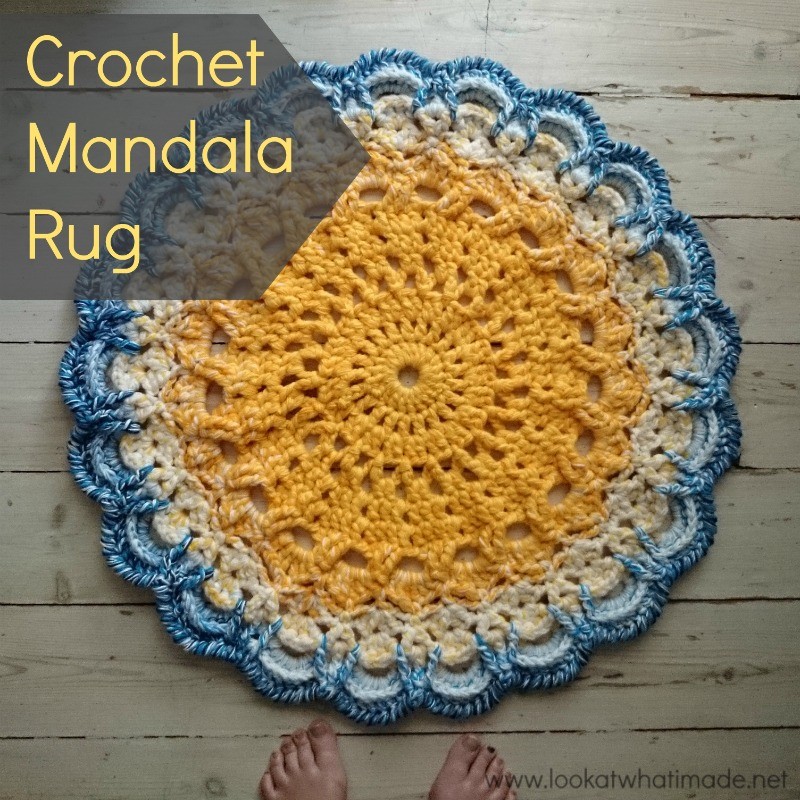 For this rug, I used a 10 mm crochet hook (US 15/N/P) and 6 – 8 strands of scrap/stash yarn of various thicknesses.  The yarns I used were mostly cotton and acrylic but had I had any wool, I would have chucked that into the mix as well.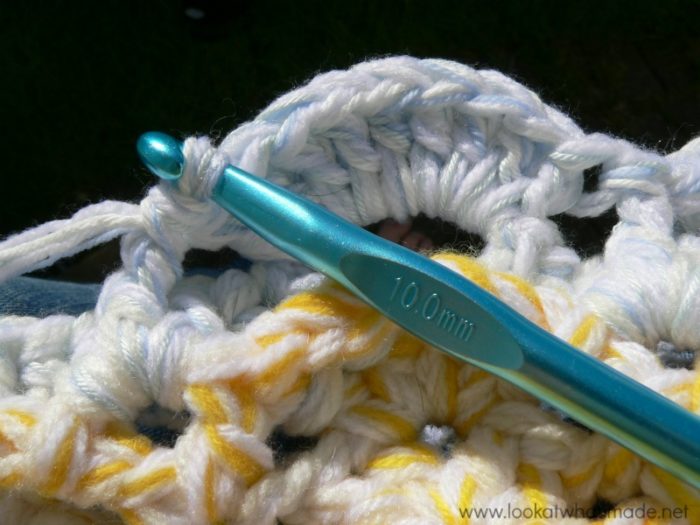 I hadn't originally intended to use blue in the rug, but when I got to the halfway point, I realised that my white/cream yarn wouldn't last, so I improvised and decided to use some blue.  I cannot tell you how pleased I am that I did!  The finished rug weighs 1.5 kg and is 80 cm across (32″).  It feels awesome under your feet, but to tell you the truth, I love it so much that I don't want to walk on it!  This crochet mandala rug spent the first week of its life draped over my coffee table.  Every time I walked past I would stroke it.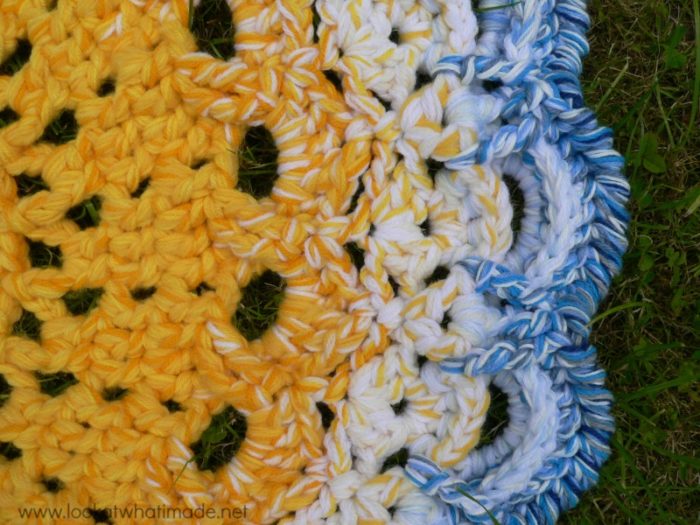 My husband thinks I'm a tiny bit loopy.  Can he not appreciate how beautiful it is? I finished the rug off with an additional round of crab stitch (reverse single crochet) because I love the stability and weight it lends to the edge of the rug.  You can find a video tutorial for the crab stitch HERE.
For my next rug, I will do the crab stitch on the wrong side of the rug, because the back of the crab stitch is equally pretty and looks slightly braided.
This rug needed absolutely no blocking, by the way!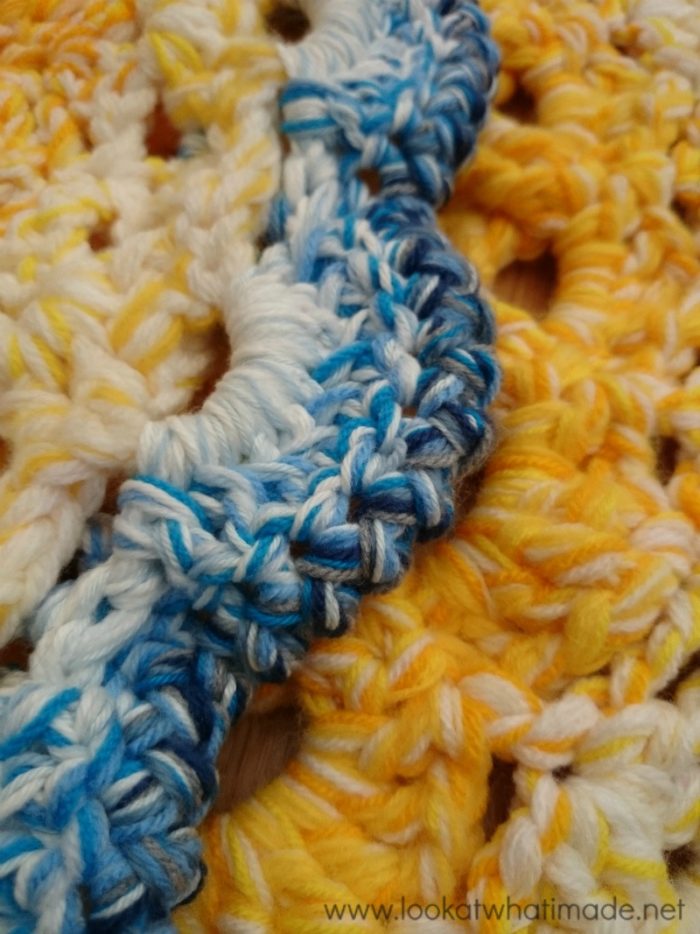 Crochet rugs are my favourite way to use up scrap/stash yarn.  If you want to stash-bust in a hurry (so that you can make space to buy more yarn, of course), these rugs will get rid of a kilogram of yarn faster than any other method bar giving the yarn away.
And the beauty of it is that you can mix cheap yarns with more expensive ones without making the rug look cheap.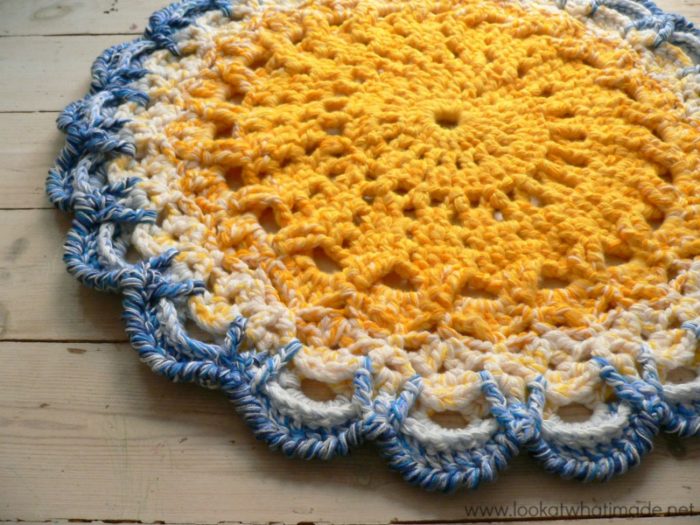 I like to "variegate" my rugs by working lighter/darker shades in whenever one strand of yarn runs out.
Now isn't that gorgeous?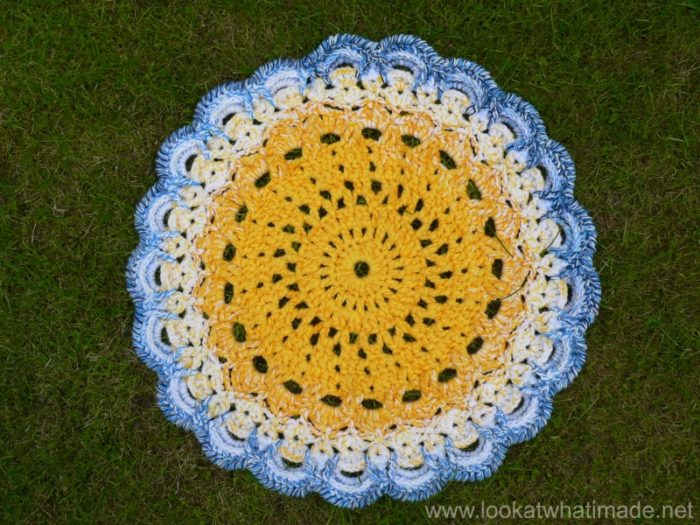 Update 09/2017:  You can find the photo tutorial for this pattern HERE.  John no longer has a website so he has kindly allowed me to create a photo tutorial for this pattern.
Thank you for the beautiful pattern, John!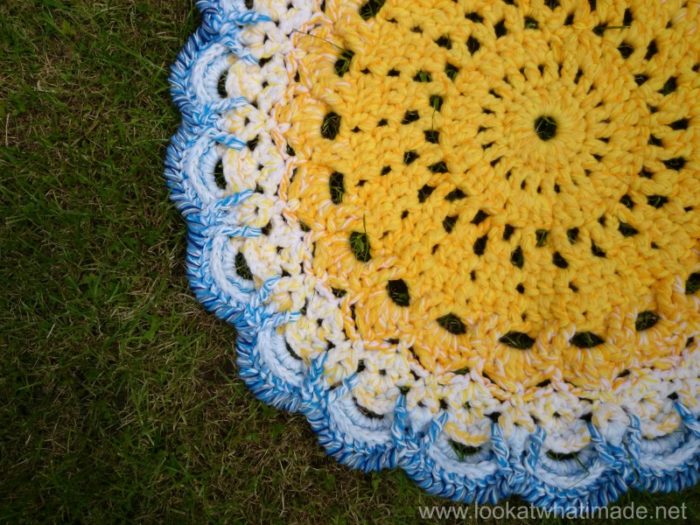 More Crochet Rugs

This blog post contains affiliate links. I only link to products I personally use or would use.  All opinions are my own.