I finished this Crochet Round Rug about 2 months ago and I am a little bit more in love with it every day.  It weighs just over 1.5 kg and is 104 cm (41″) in diameter.


It was made with a mixture of wool, acrylic, cotton, and bamboo yarn, most of which I got for free.  I used 6 – 8 strands at a time and a Susan Bates 10 mm crochet hook (US 15/N/P).
This Rug has 32 rounds of half-double crochet stitches.  The last round has 290 stitches for a grand total of just over 5,000 stitches.  I would say I'm well on my way to having made 2 million crochet stitches already.
How many stitches do you reckon you've made in your crafty career?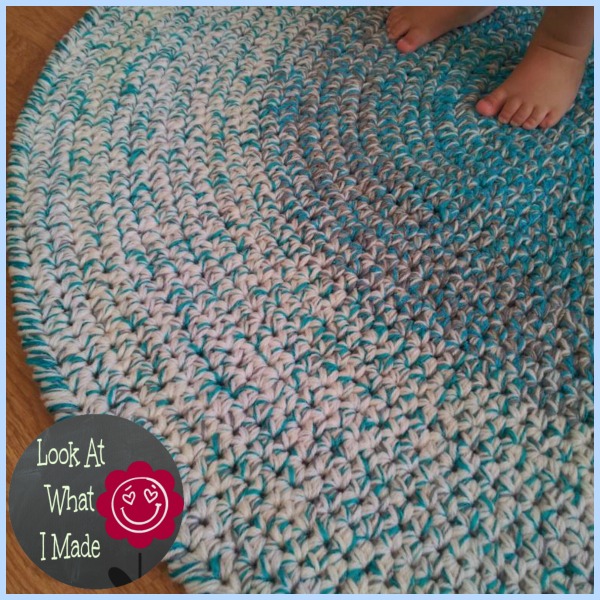 If you would like to make your own Crochet Round Rug, you can find instructions HERE.  Don't just limit yourself to yarn, though.  You can use t shirt yarn, linen cut into strips, rope, leather… Basically, anything your heart desires.  If you don't know how to make fabric yarn, you can have a look at my tutorial HERE.  You can also buy fabric yarn from Wool Warehouse and Amazon.
Like I said, I went with half-double crochet stitches, but the instructions explain how to make a Crochet Round Rug using single crochet, half double crochet, AND double crochet stitches (US Terminology).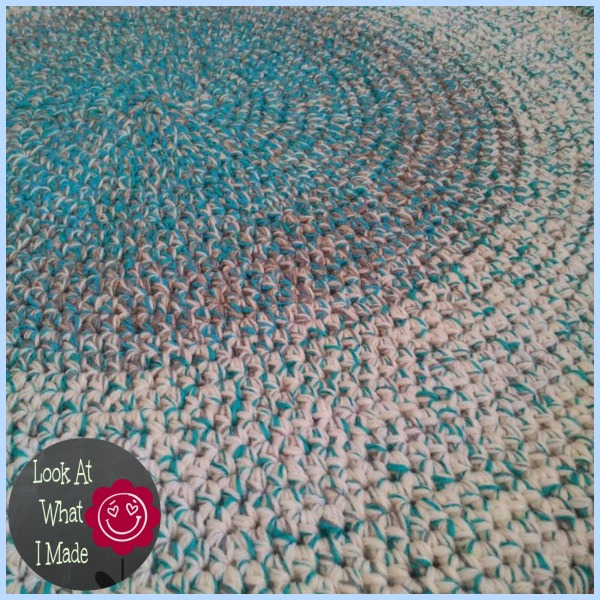 To finish the rug off, I used the crab stitch.  This stitch is a chunky and gorgeous.  It is particularly handy for finishing off a rug as the added density and weight of the last round helps prevent the edge from curling up and tripping you.
Xander loves this rug and insisted on sitting on it while I tried to take some photographs.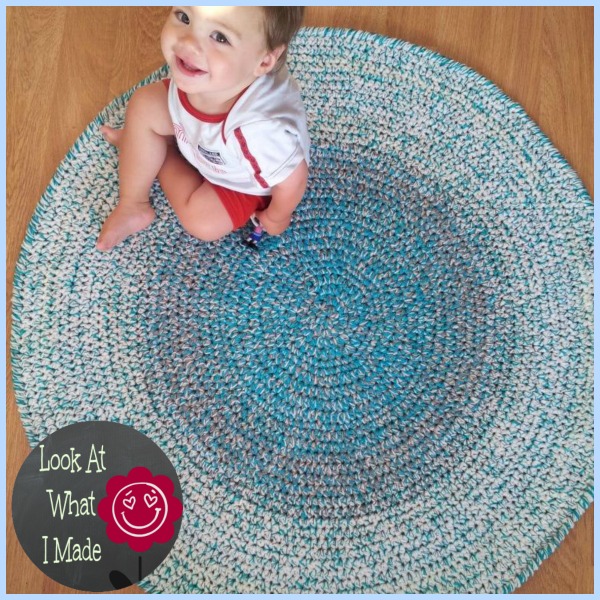 Remember to subscribe to my Weekly Newsletter if you would like to be kept in the loop. You can also like my Facebook page or follow me on Bloglovin, Google+, Pinterest, Twitter, or Instagram.
Happy Hooking!