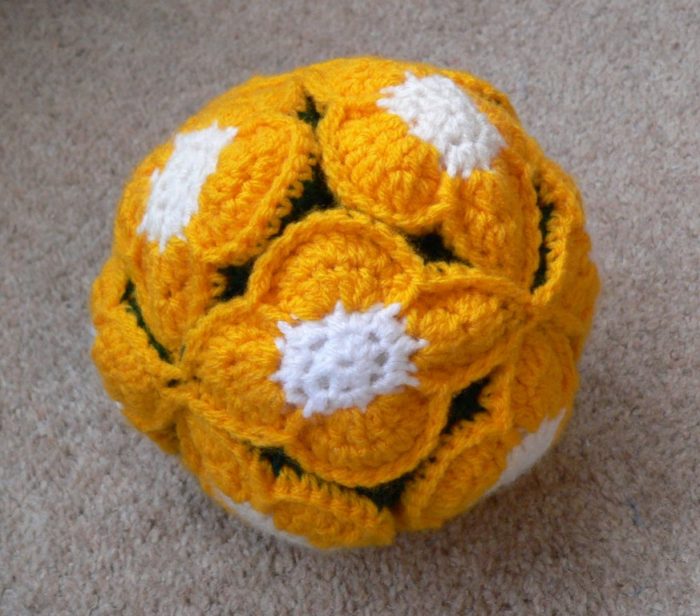 Update 18/11/2013:  The updated pattern for the Flower Amish Puzzle Ball can now be found HERE.  The pattern includes plenty of clear photos and is written in US crochet terminology.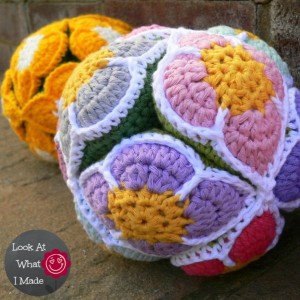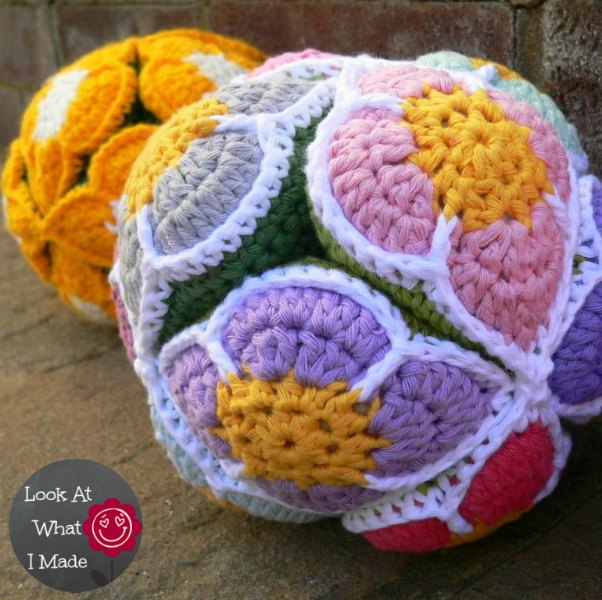 Related Crochet Patterns:
♥
Yet another pattern from my procrastinating pen!  This time a Crochet Flower Amish Puzzle Ball that comes apart into segments.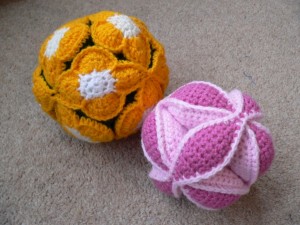 I have been working on this one for close to three weeks.  Gone are the days of conceiving and birthing a pattern in a matter of days or even hours.  Instead I am finding myself increasingly lazy!!  I did bake a cake and 120 cupcakes last weekend and the prep for that took me the better part of most evenings for a week.  And I washed some clothes…
Lol, I have slowed waaaay down.
Anyways.  Back to this puzzle ball.  I had the cutest vision in my head of how this should turn out, but the best laid plans…
The wedges don't lock as tightly as with the original as they are more cone-shaped than wedge-shaped.  And the flowers tend to be longer than they are wide.  Aside from that don't you think this is cute?  And just imagine if you made it with multi-coloured flowers…sigh…
Remember to subscribe to my newsletter if you would like to be kept in the loop. You can also like my Facebook page or follow me on Bloglovin or Google+.
Happy Hooking!