This is a super easy and very VERY tasty recipe!  If you are one of those people who always have a few tins of beans in your larder, this recipe will be right up your alley.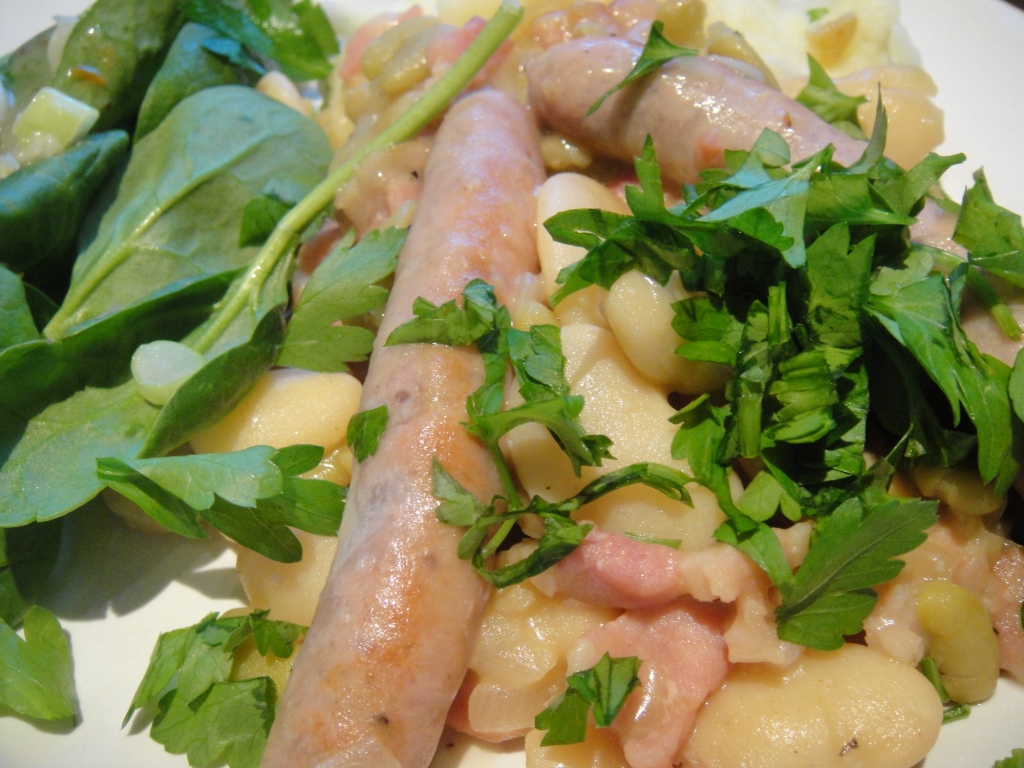 Sausage and Bean Casserole
Ingredients
30ml olive oil
12 Chippolata's
250g bacon cut into blocks
1 onion cut into rings
1 chopped garlic clove
250ml white wine
250ml chicken stock
2 tins of butter beans (drained)
*1 tin of flageolet beans (drained)
Salt and pepper to taste
Chopped parsley
 Method
Heat olive oil in a pan.
Brown sausages and put aside.
Fry the bacon in the same pan and add the onion and garlic.  Saute.
Add the sausages, beans, white wine and chicken stock.
Salt and pepper to taste.
Simmer for about 20 minutes or until sausages are completely cooked.
Serve and garnish with chopped parsley.
This casserole is lovely with a thick slice of crusty bread or a mountain of mash :)
OR a rocket salad if you insist on being healthy…