Six weeks after giving  birth to the newest member of our family I am finally sitting down and FORCING myself to write a post.  Do not for one moment think that I have been sitting on my ass – well, I've been doing quite a lot of that whilst feeding, but that doesn't count.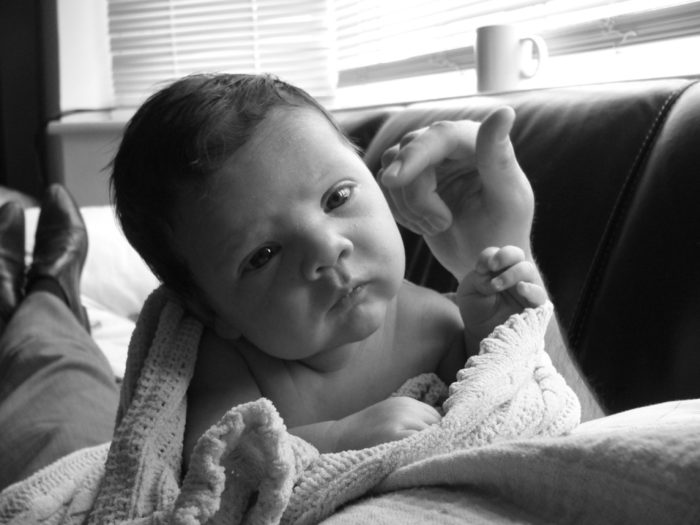 It feels like there is just too much to do.  Even with the oldest two still going to the childminder's 4 days a week so that we don't lose our spot with her.  Where does my time go?  Who wears all the clothes I keep having to wash and WHERE ARE ALL THE SOCKS???
And every time I think:  "Hey, I can blog about this project or that cake", I remember that I have yet to introduce young Xander to you and before I can do THAT, I need to sort out all the photos and before I can do THAT, I actually need to switch on the computer…
So here goes.
Saturday 24 March 2012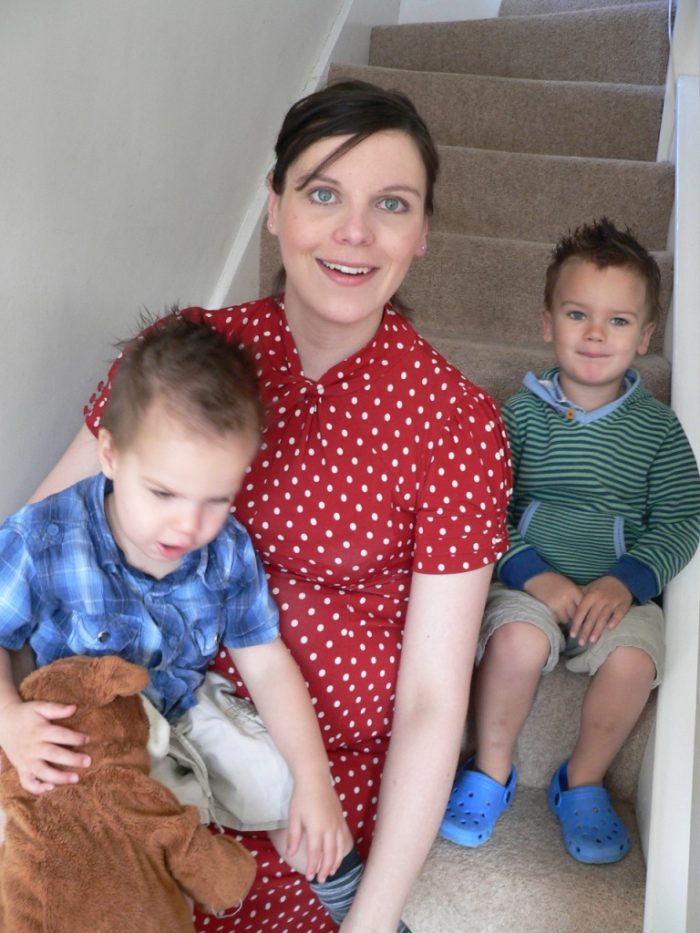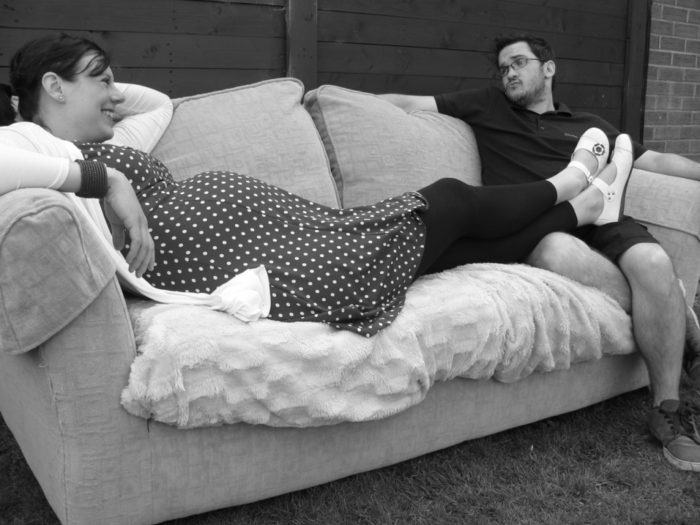 Fun day out in Milton Keynes for Olly's 2nd birthday party.
Sunday 25 March 2012
So with the induction booked for the next day, and irregular contractions driving me insane, we take a walk to Ruislip Lido with my mom. (Mamma, have I thanked you enough yet for coming over to stay for a month???)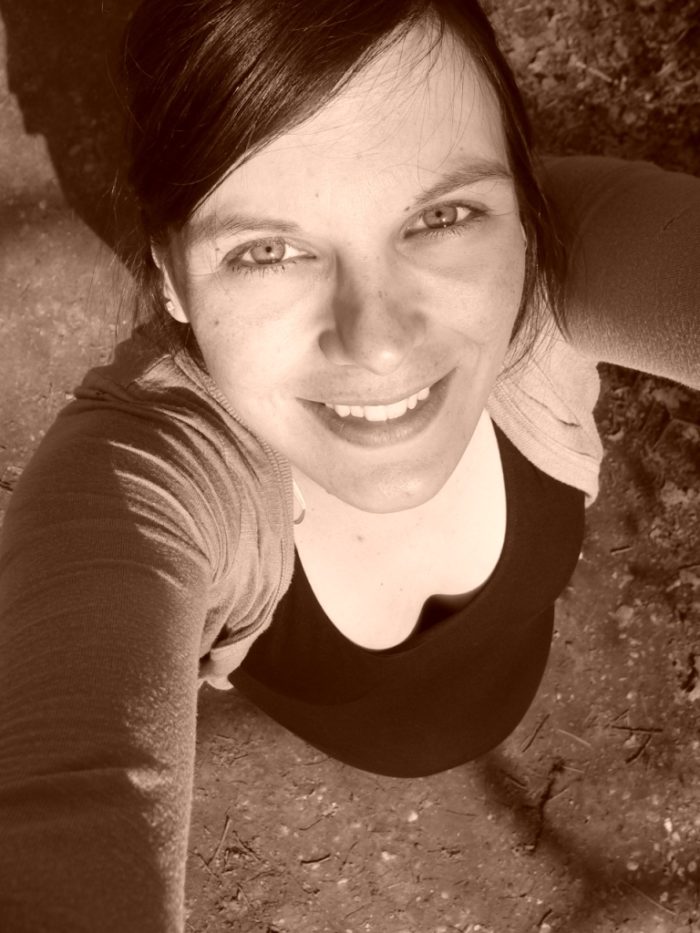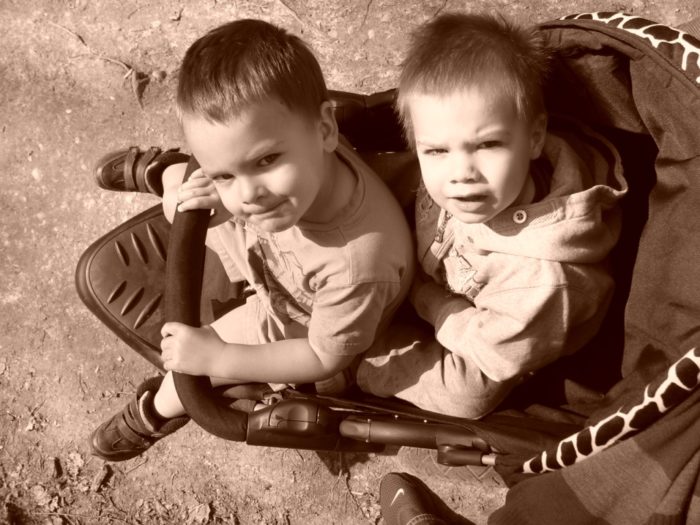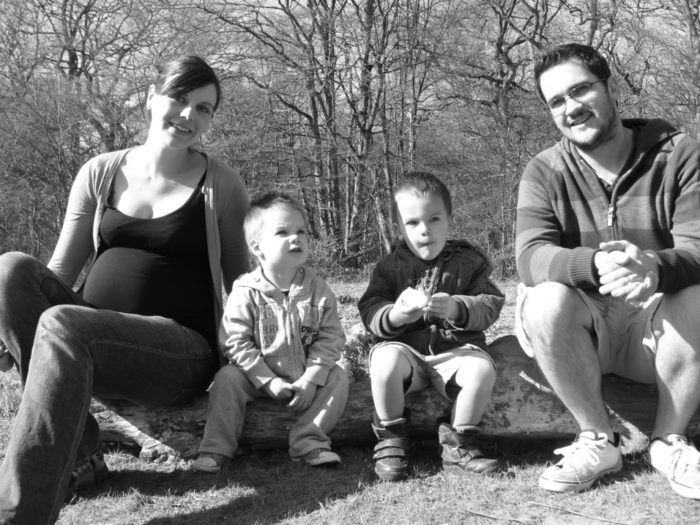 When we get home we realize that Jaco (who has been cranky and feverish for two days) should probably go and see a gp.  While Christiaan takes him to the after hours surgery, the hospital phones and asks us if we can come in for the induction a day early as the labour ward is VERY quiet.
So Lynda comes over to watch the boys for the night.  "Don't worry," I reassure her.  "My labours are quick, so Christiaan should be back later tonight."  (Haha, in hindsight)  My mom and I go to the hospital in a taxi and Christiaan heads over when he finally gets back from the gp.  Jaco has a throat infection and both ears are infected as well, but he doesn't get any antibiotics.  "Come back in three days if it isn't better."  Blah blah blah
And then we wait.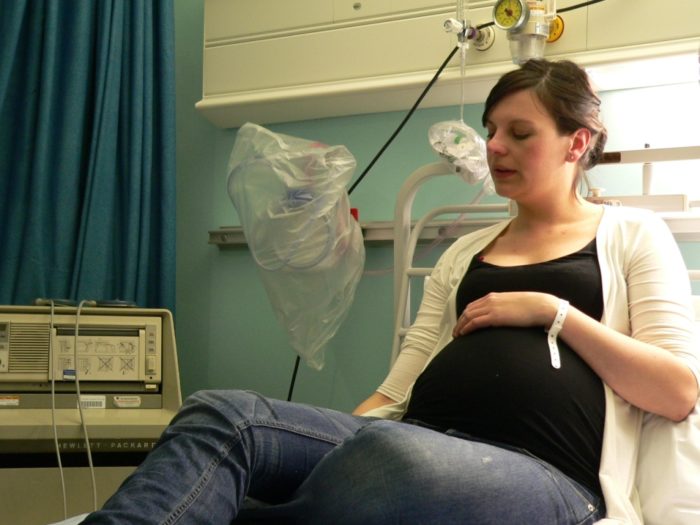 And we wait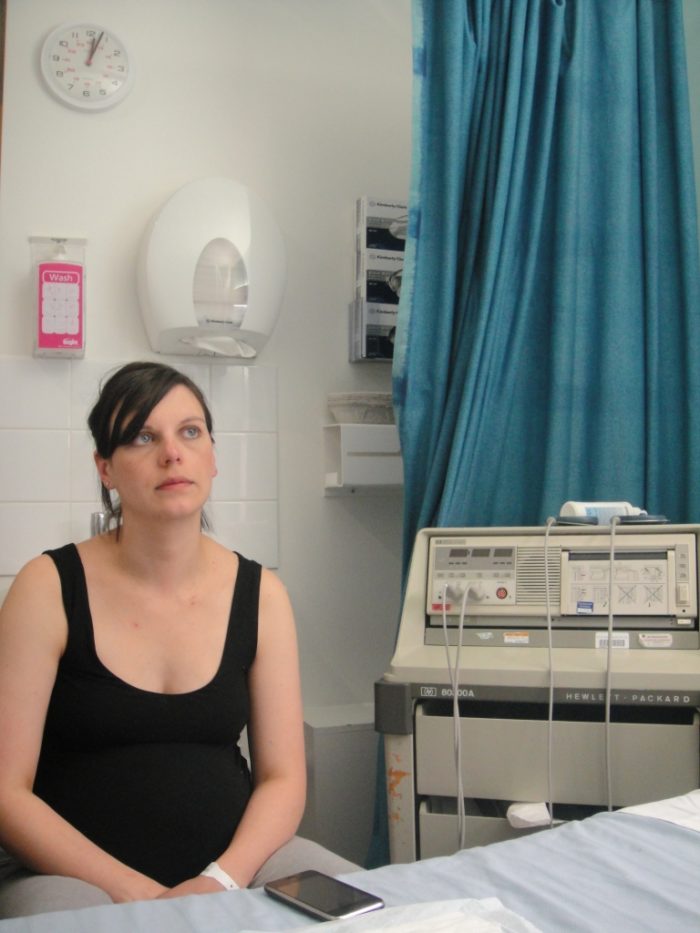 And we WAIT
Apparently labour ward is now VERY BUSY, so I phone Lynda and tell her she's gonna have to stay the night.  (She's having hysterics because the cat – she is NOT a cat person – jumped into the moses basket.)  Christiaan curls up behind me on the hospital bed and my mom spends what's left of the night spread out on the chairs in the waiting room.
Monday 26 March 2012
We spend Monday morning waiting some more.  Lynda has called to say that Jaco is really unwell and one of us – obviously not me – will have to come fetch him.  Now I'm pissed off because I'm still waiting to have my waters broken, fed up with being in "early labour" and worried about my little sick jakkalsie.
Thank God for Bine, who drives down from Milton Keynes.  She takes Jaco to the gp again and we can concentrate on waiting some more.
At ten to 8 in the evening they finally break my waters.  We have another interesting array of midwifes who are either going off duty, busy handling emergencies or just plain absent.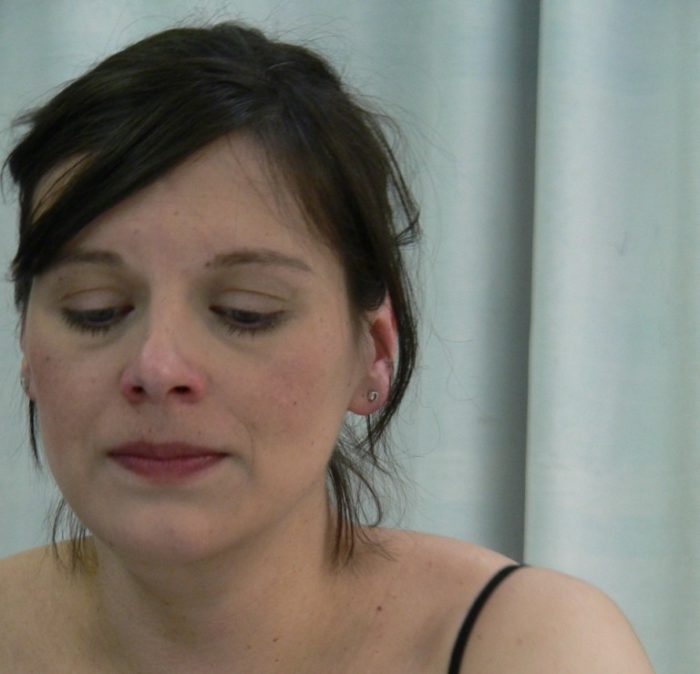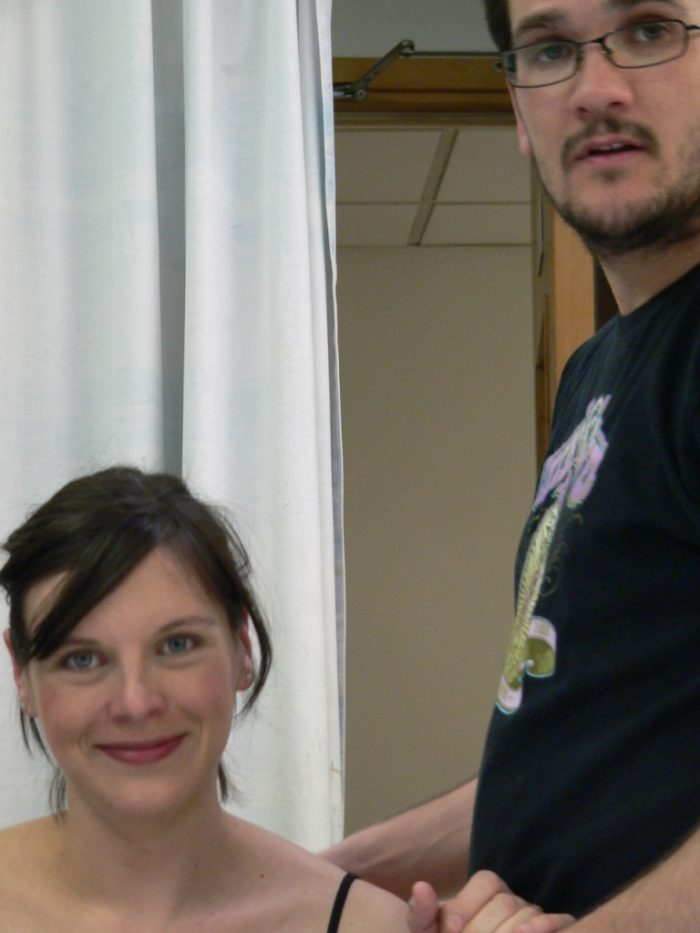 These photos were taken at 21:30.
I only really meet the midwife who will deliver Xander when I request to be examined at 21:45.  She kindly refuses this request on the grounds that it is unnecessarily invasive.  I almost tell her to bugger off if she's not going to do her job, but I refrain.
Fifteen minutes later, at about 10, she says:  "I think I should examine you."
Xander is born at 22:13.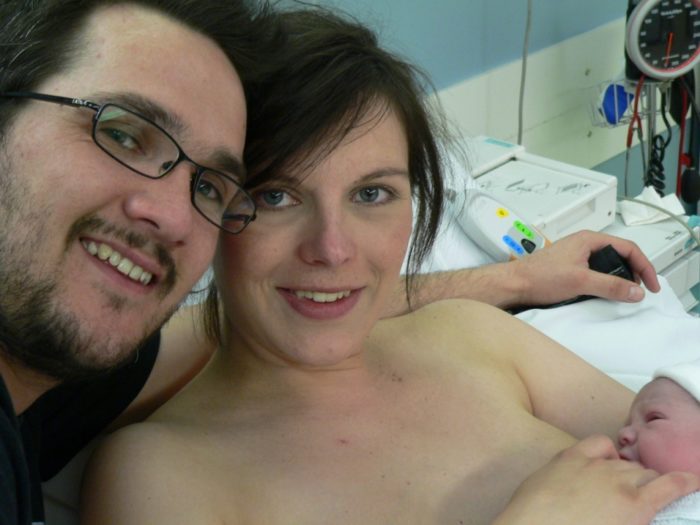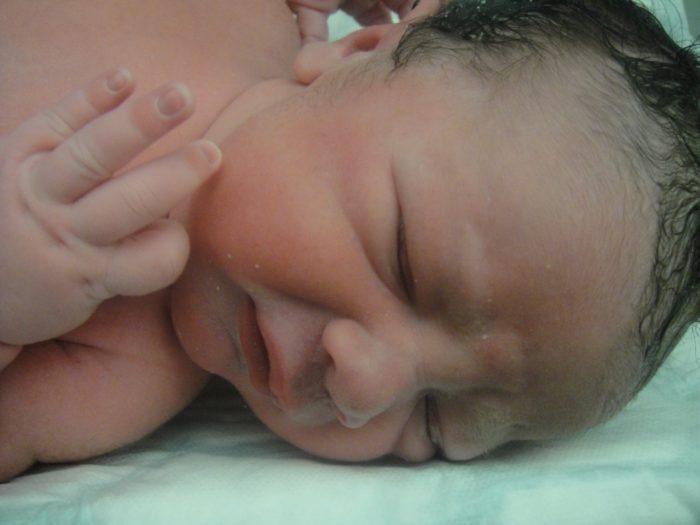 So here are some pictures of my 3 boys :)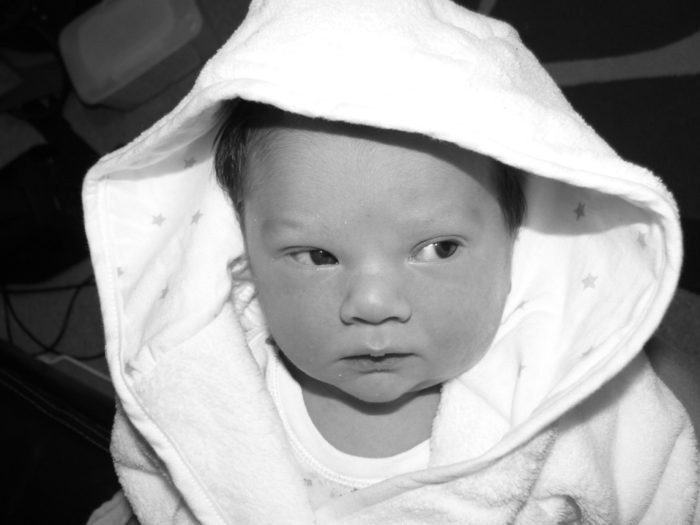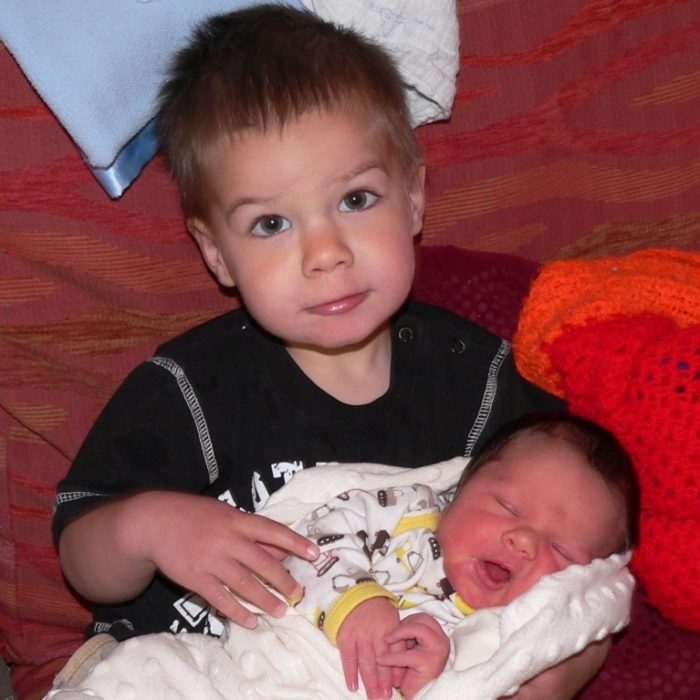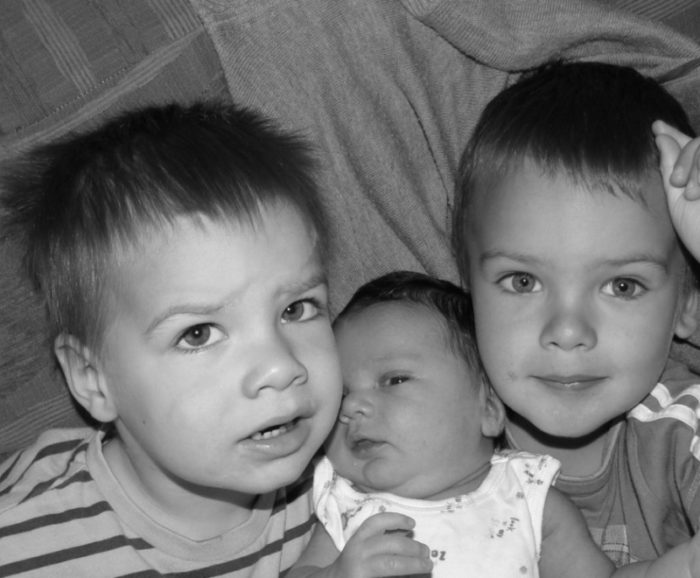 Now I can finally blog about cakes again.  Yay!