This Marshmallow and Yogurt Tart (or pie if you prefer) will take you all of 20 minutes to throw together.  And if you literally only have 2 minutes, make it without a crust and it will take exactly that:  2 minutes.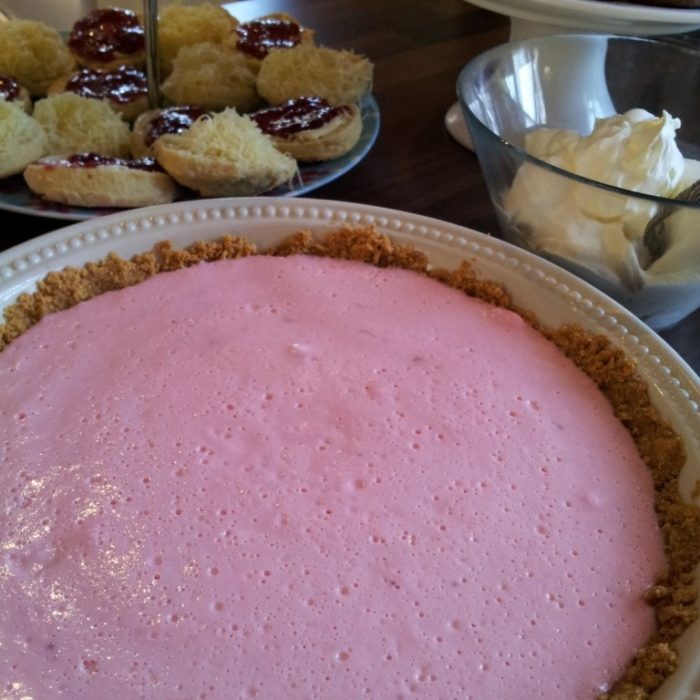 Just remember that it will have to chill for a few hours…
The tart gets it's taste predominantly from the yogurt, so if you use a Greek style/plain yogurt, your tart will taste like marshmallows.  If you use a strawberry yogurt, your tart will taste like strawberries. You get my drift?
Jana's Marshmallow and Yogurt Tart Recipe
Ingredients
200g Digestive biscuits (or any other biscuit you have on hand)
60ml Butter
One large bag of Marshmallows (140g)
One 500g pot of Yogurt
Method
Pre-heat the oven to 180°C.
Crush the biscuits and melt the butter.
Mix the biscuits and butter and squish into a tart tin.
Bake for 10 minutes and set to one side.
Place the marshmallows in a heat-proof bowl and microwave for 30 second blasts until marshmallows are very well melted.  Use a BIG bowl as the marshmallows expand a lot.  And make very sure they are properly melted otherwise your tart won't set as well and it will have marshmallow bits in it.
When the marshmallows are completely melted, scrape in the tub of yogurt and mix thoroughly.  If you realize that the marshmallows hadn't completely melted after all, return the whole mix to the microwave and heat in 15 second blasts, stirring in between, until just melted.  Be careful not to boil the yogurt, though.
Pour into the tart tin and place in the fridge for a couple of hours.
Variations
Try making this tart with a chocolate biscuit base, Greek style yogurt and a drop or two of mint extract (be careful, that stuff is potent!)
For a zesty twist, use ginger biscuits and a nice lemon yogurt.  If you can't lay your hands on lemon yogurt, stir 2 tbsp of lemon curd into plain yogurt and use that instead.  Zest a lemon and throw half of the zest in the tart.  Use the other half on top as a garnish.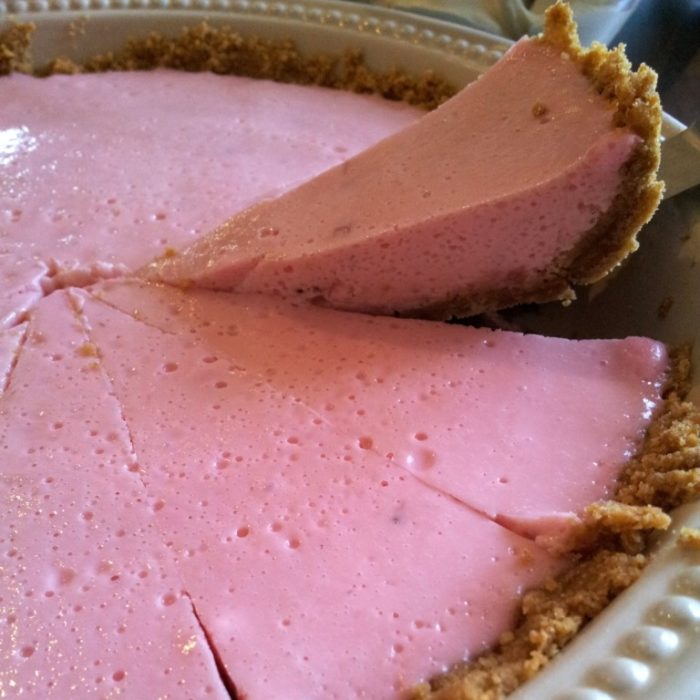 Have you made this tart?  I would love to hear what you thought and which flavour of yoghurt you used.