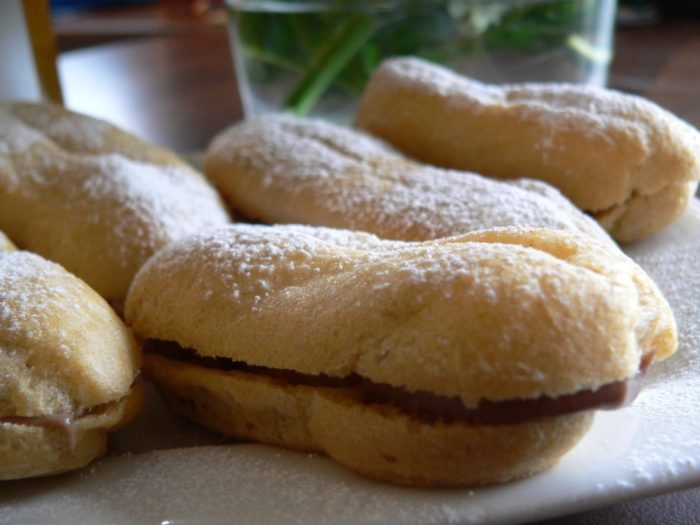 The boys have the "bug that's going around" (isn't there always something going around??), so I have dug through my posts to find something I could quickly share with you.  I came across this post I did a while ago about choux pastry with creme patissiere.  Seeing as it was already written I thought I might as well share it.
I wish you all health and happiness and protection from bugs!
xxx dedri
Choux Pastry with Creme Patissiere
Some more choux pastry.  Because I am in love with all things choux (and shoe, come to think of it).  I made these using my St.6 home economics recipe for choux pastry and filled them with yummy chocolate creme patissiere.  That's just plain old chocolate custard for the likes of you and me.  I always use this pastry cream recipe from joyofbaking.com.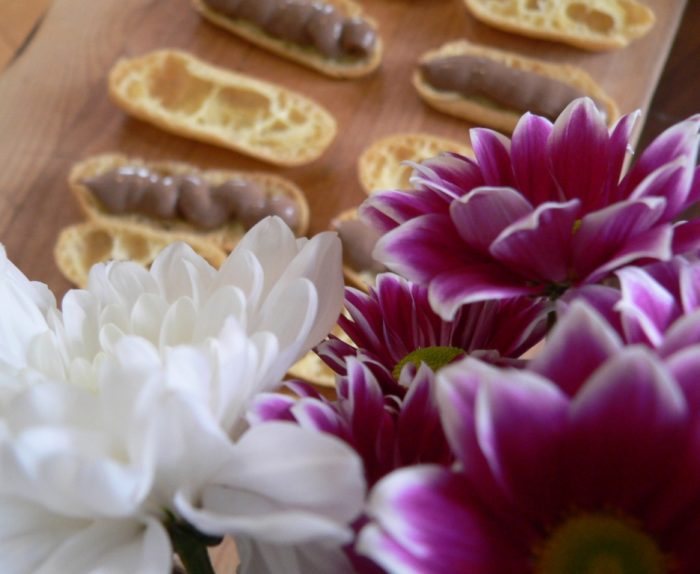 I know what you're thinking.  Those little wriggles of piping look awfully suspicious…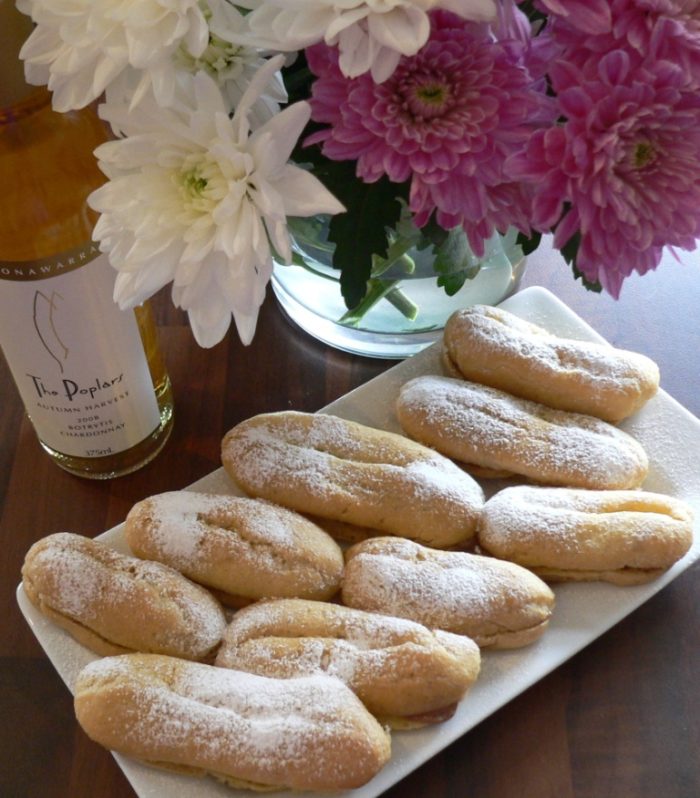 …but once closed up they were pretty cute.  And very tasty!!!  Oooh, I want to go and make some more now.  Nah, too lazy.  And I don't have any frozen choux pastry at the moment.  More's the pity.
But if you feel inspired to whip some up, follow the link at the beginning of the post to find the recipe and some handy hints.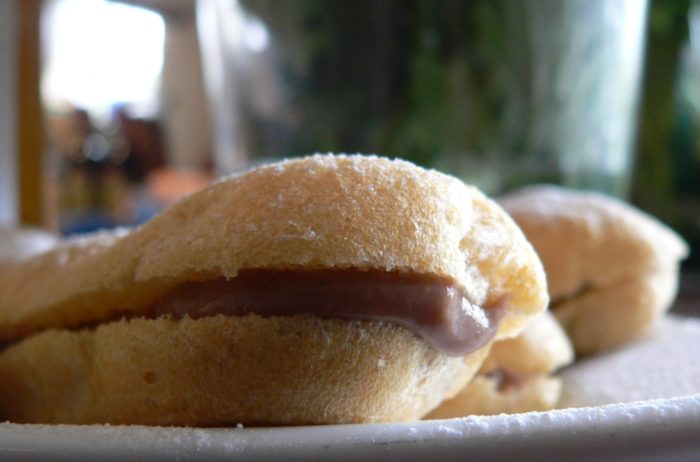 Sleep well
xxx dedri