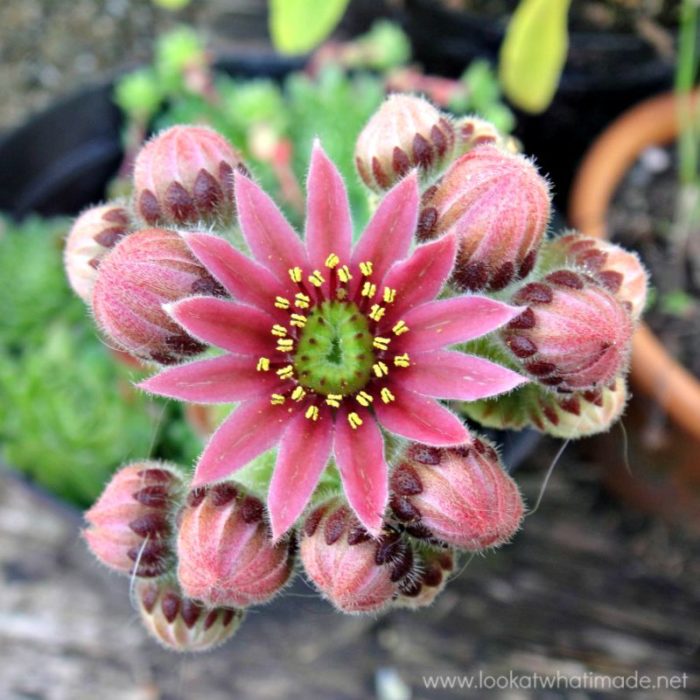 Try saying Succulent Succulent 20 times in a row while still maintaining your grasp on the english language.
I have had this plant for over 5 years and not once in all that time has it had babies…
…until about 4 months ago.
Not only did it have about 50 babies, but the mommy succulent shot up like nobody's business and started flowering.
I have no idea what this plant is.  I just know that it reminds me of home.
I grew up in the Klein Karoo in South Africa, on a farm exactly 2.7 km outside of a teeny tiny town called Calitzdorp.  Just to the left of our house there used to be 3 large succulents in a row.  They formed two 'rooms' in the spaces between them.  Jannes and I used to play shop in these 'rooms' (before we got distracted by the arrival of our other 2 siblings).
One of our favourite for-sale items were large embroidered succulent leaves.  We used to take Pendorings (Gymnosporia buxifolia) and make holes in them.  We would then thread grass through the holes and use them as a needle and thread to sew patterns onto the leaves.  None of the people on the farm ever brought any, though.  I wonder why…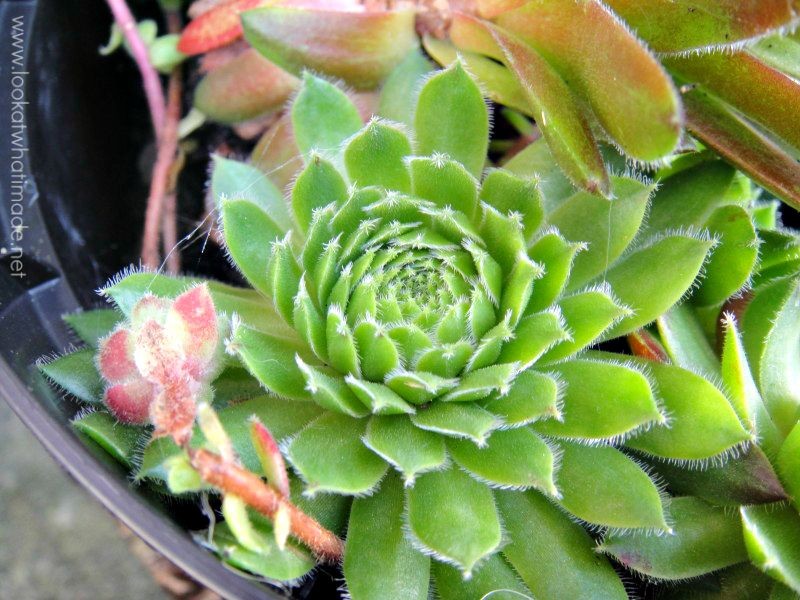 Remember to subscribe to my Weekly Newsletter if you would like to be kept in the loop. You can also like my Facebook page or follow me on Bloglovin, Google+, Pinterest, Twitter, or Instagram.
Happy Hooking!