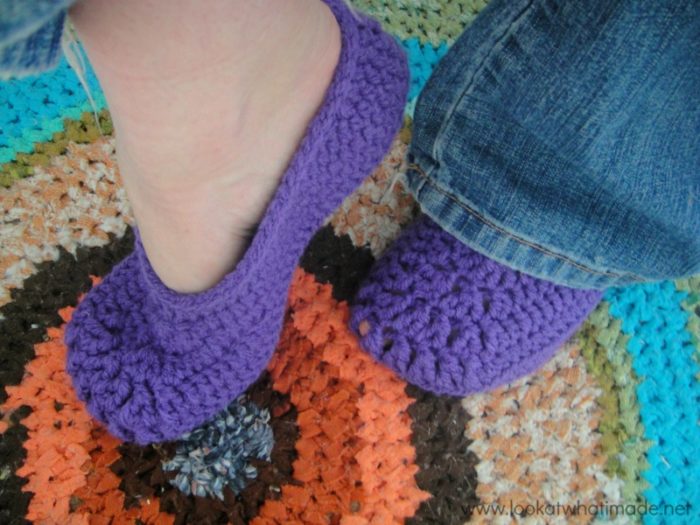 I made another pair of Crochet Slipper.  These are for my grandmother (on my dad's side).
I thought that this crochet rug would be a fitting backdrop as this is the rug that kick-started my love for crocheting a little over a year ago.
More so because said grandma made the rug out of old crimplene dresses – there's one of her mother's dresses hiding in there as well as my aunt's communion dress…well the Dutch Reformed equivalent of a communion anyway.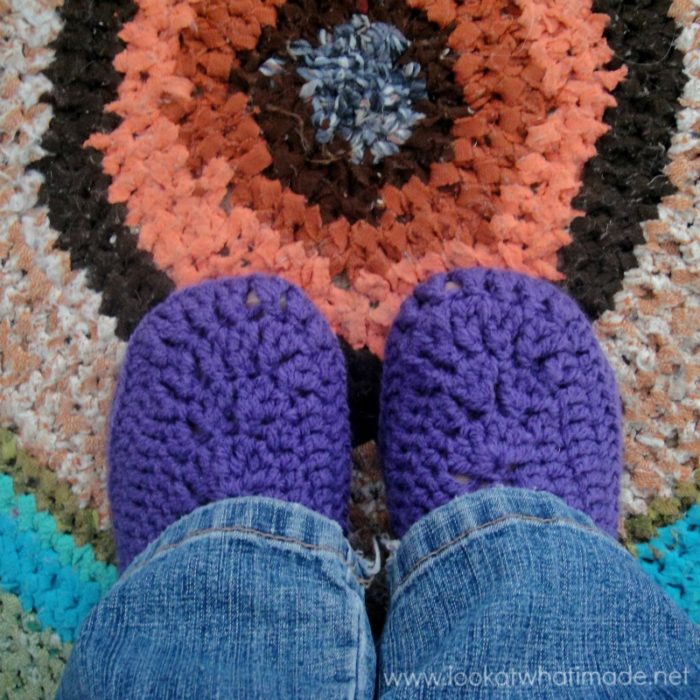 Aside from that I have to say that I have been very despondent the last week or so.  Such a silly, vicious cycle.  The less I do, the more down-hearted I become and the less I want to do.
This has been the first week in over a year that I have not crocheted.  Sure, I have picked up my hook and worked 6 or 12 stitches of my "this-blanket-will-take-a-million-years" project, but there was no enthusiasm and I just kept lugging the blanket around the house without actually doing anything to it.
And this feeling, this lack of drive – when last was the last time that I didn't have four or five projects lined up and could barely wait to get the current one finished so that I could start on the next one? – this total lack of motivation…I HATE THIS FEELING.
Somebody please tell me to snap out of it!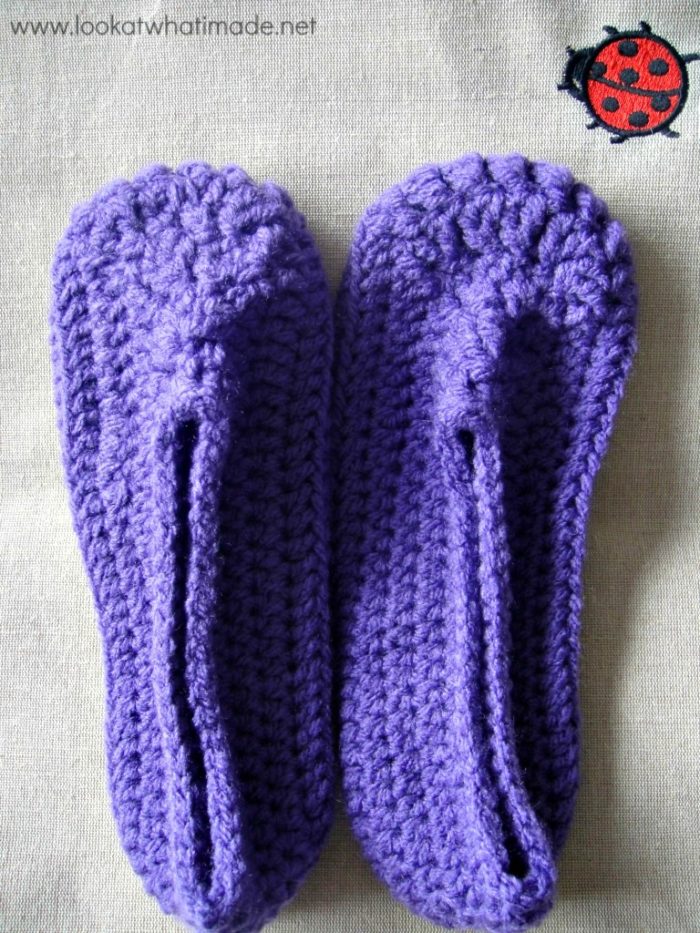 Remember to subscribe to my Weekly Newsletter if you would like to be kept in the loop. You can also like my Facebook page or follow me on Bloglovin, Google+, Pinterest, Twitter, or Instagram.
Happy Hooking!