Since the boys – Bine's and mine – were born 3 days apart, we decided to have their 1st birthday parties together.  Bine came up with the idea of having it at Gambado's and at about £10 a head for the kids, it was worth every golden penny!!!
So ball-crazy Jaco got his soccer ball cake and Oso crazy Olly got…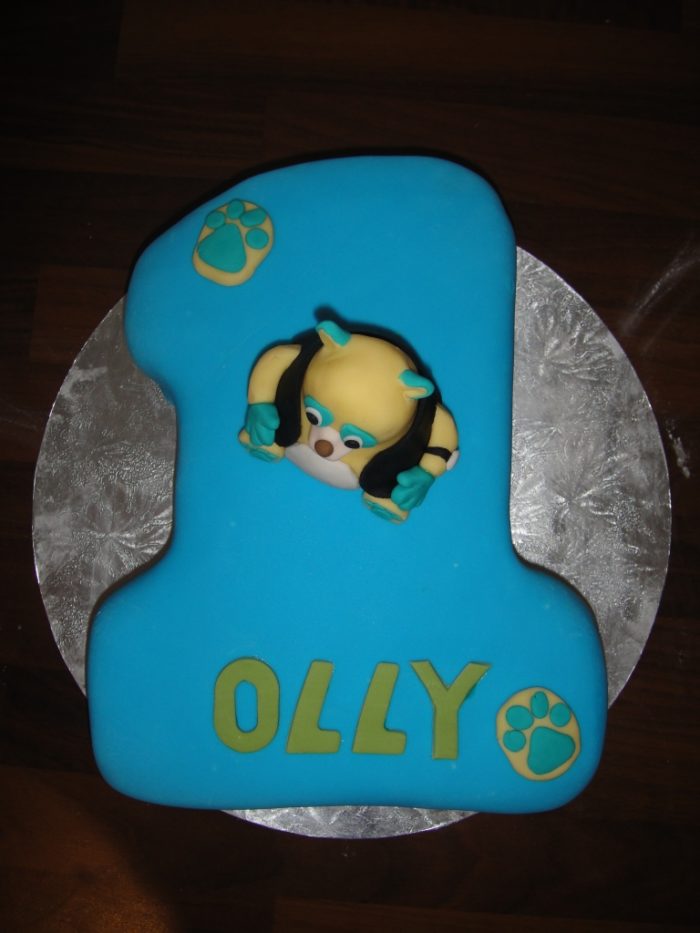 A Special Agent Oso Cake
This cake is based on one we saw on the internet.  But I have to say as well:  some of the Oso cakes on there didn't half make us giggle.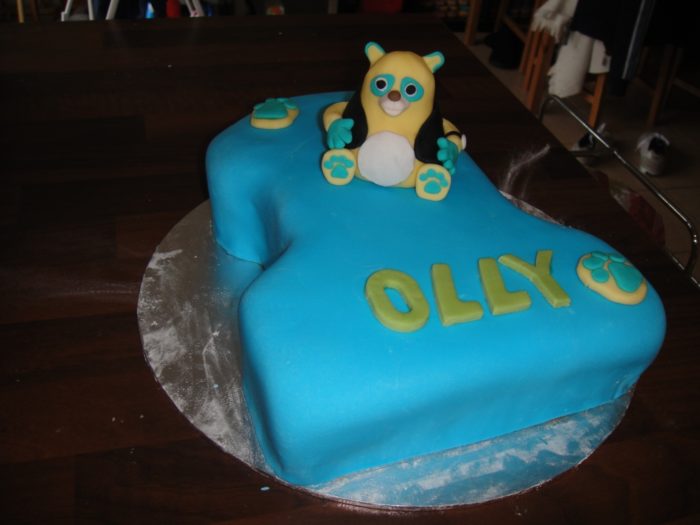 I started off with Ina Gaarten's chocolate cake, featured in one of my other posts.  I made these in rectangular cake pans.  Then I cut a no.1 from greaseproof paper and laid it on top of the cakes, cutting all around the outline to get two identical 1's.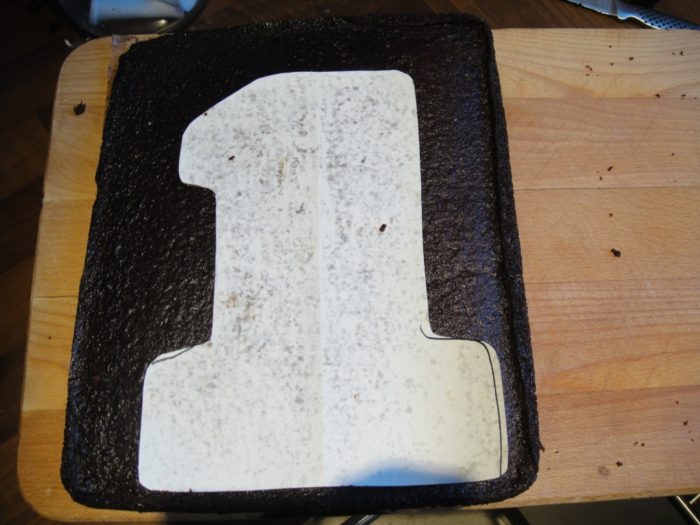 Layer, cover in chocolate buttercream icing (crumb coat) and into the the fridge for an hour to set.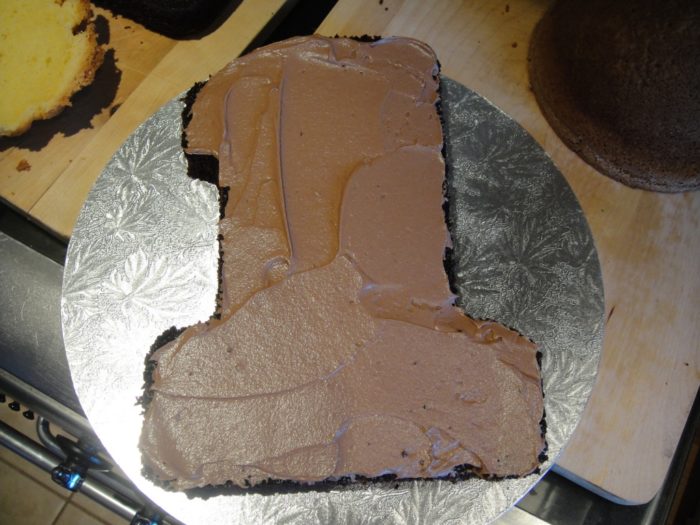 Pop on another coat of buttercream icing and apply the rolled-out icing, smoothing out the sides as you go to avoid getting air bubbles or creases.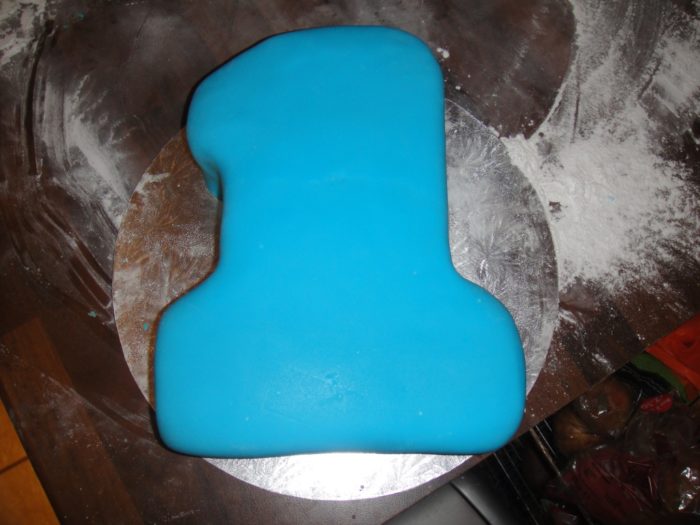 Pipe a little line of icing all around the bottom edge and stick on some ribbon to hide the raw edges.
Place your figurines or letters or numbers – whatever rocks your boat – and Voila!
Oso himself took me more than 2 hours to make as I was determined that he was not going to look like a kangaroo or a porcupine.  Don't laugh.  Google Special Agent Oso Cake and see what pops up!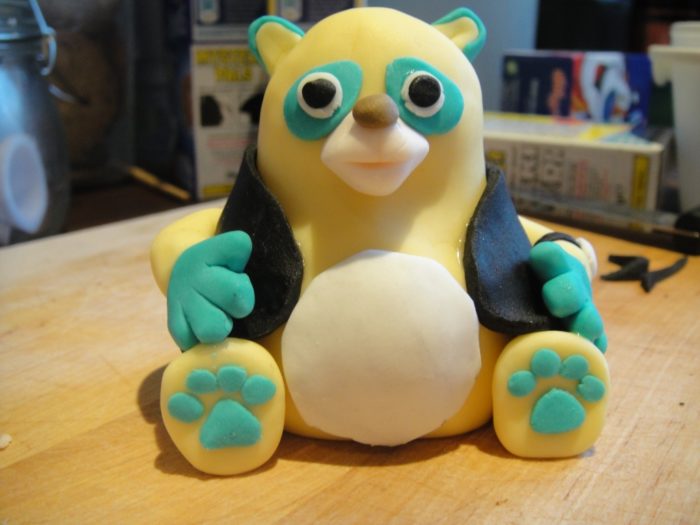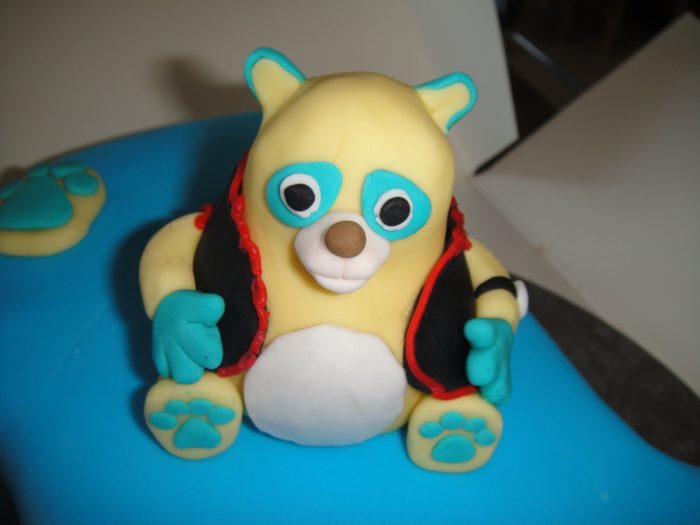 All this fuss for a cake the kids got to see for less than 5 minutes before the staff at Gambado's whisked it away to have it cut.
Don't rightly know that it was worth all the trouble, but there you go.  Another cake for my portfolio :)
You can find the instructions for making Oso out of fondant HERE.

This blog post contains affiliate links. I only link to products I personally use or would use.  All opinions are my own.