I will be chatting to Marly Bird on The Yarn Thing podcast this evening, and I am both excited and nervous about it! This will be my second podcast interview and my first live one.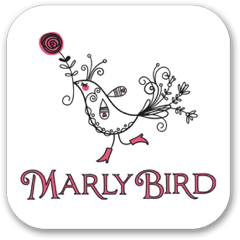 Marly is an amazing designer with a host of wonderful patterns to her name. You can find her designs on Ravelry and on Marlybird.com.
Previous podcasts have featured John Levisay (CEO of Craftsy Inc.), Mary Scott Huff, and Tamara Kelly (Moogly), to name but a few.
I hope you can join us this evening at 5 pm British Standard Time (10 am Mountain Time) when we will be giving away two signed copies of the Sophie's Universe book.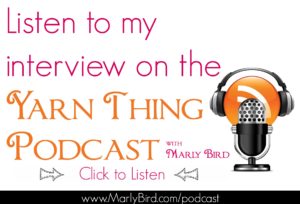 Update: You can see Marly's Live Facebook video of the interview below.

You can find more Yarn Thing podcasts HERE.

This blog post contains affiliate links. I only link to products I personally use or would use.  All opinions are my own.