These crochet cluster flowers worked up really quickly and I love them!  I have been meaning to make some since Kinga had her Christmas challenge, but I just didn't have the time.  This week I finally made a few of the cluster flowers and the pattern was so easy that I didn't even need to look at the pictures.  (I did look at them, though, because they are pretty!)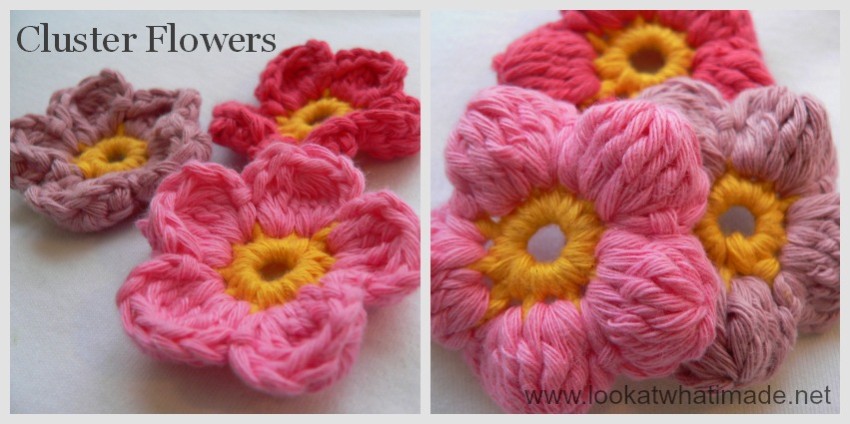 You will have notice that the two sets of flowers in the above image look markedly different from each other.  They are, in fact, the very same flowers, photographed before and after "popping".  For some reason my petals all curled upwards like little bowls as I crocheted.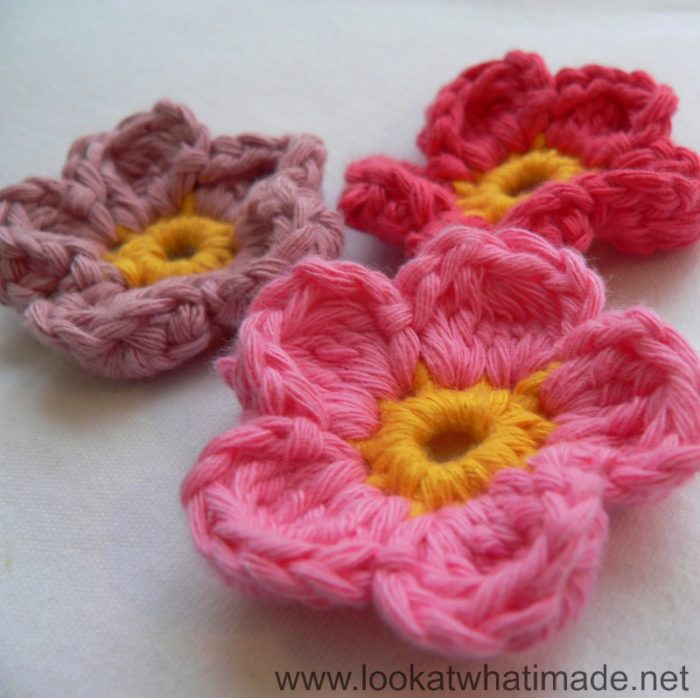 Obviously the "puff" was to the wrong side.  This was easily remedied by poking the "puff" out to the front so that they look like they are supposed to.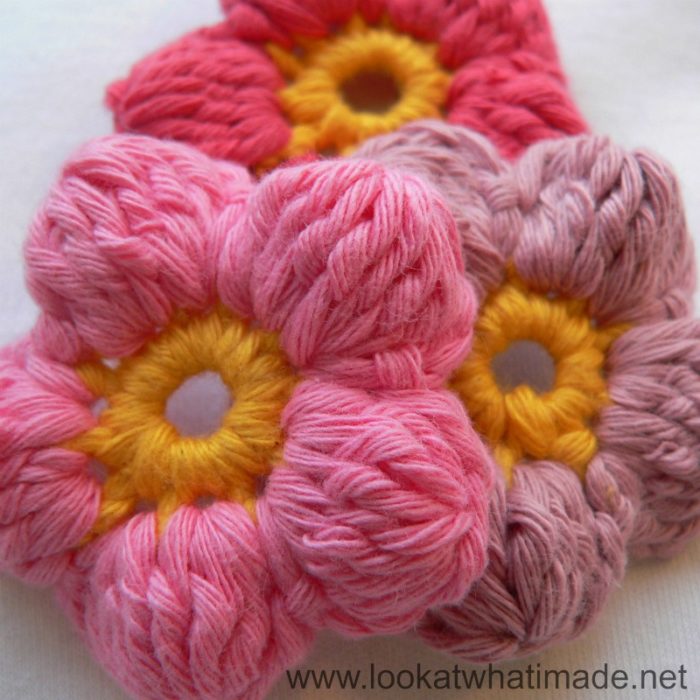 I really liked the look, so I thought I would show you that you could actually get two very different cluster flowers from this one pattern.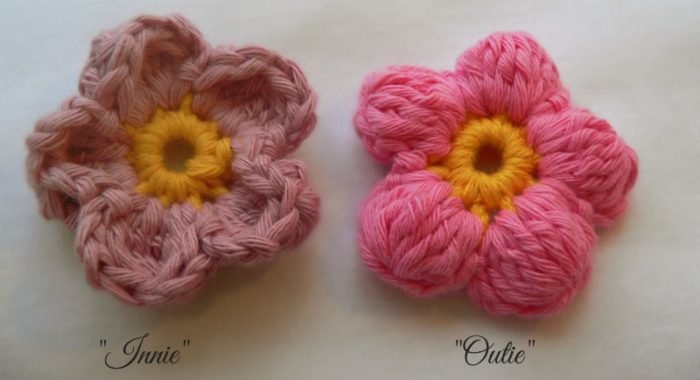 You can find the pattern for the 5 Petal Cluster Flowers HERE on Kinga's website, My Hobby Is Crochet.  The pattern is written as a photo tutorial with lots of very clear photos.  It includes a stitch-chart too!
After I made the flowers, I felt the need to stick them onto something.  Here's a little sneak peek.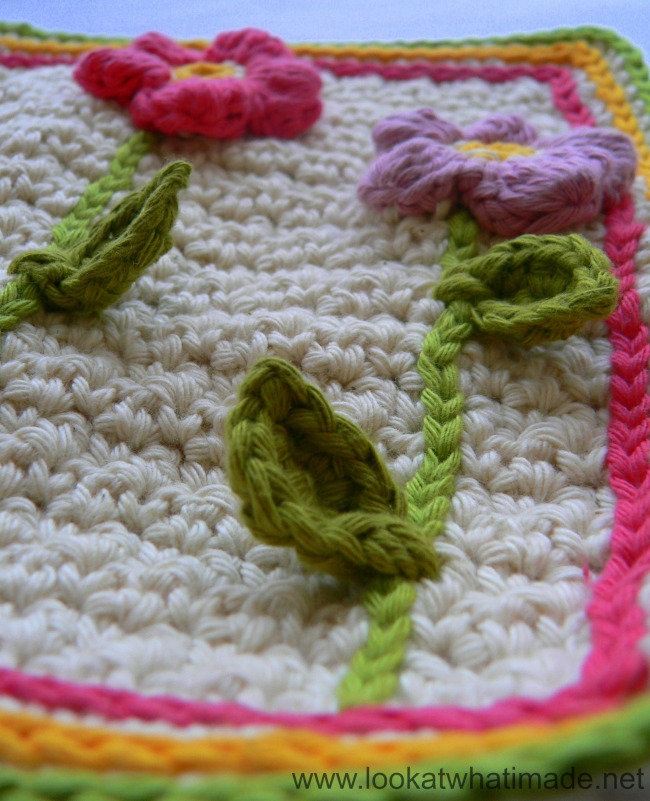 If you like floral patterns, you will LOVE the Flowers Abound Ebook by Shelley Husband (available to buy HERE from Amazon.com).

This blog post contains affiliate links. I only link to products I personally use or would use.  All opinions are my own.