Lookatwhatimade is going on tour! In a little over a month I will be starting my South African Crochet Tour with BeInspired.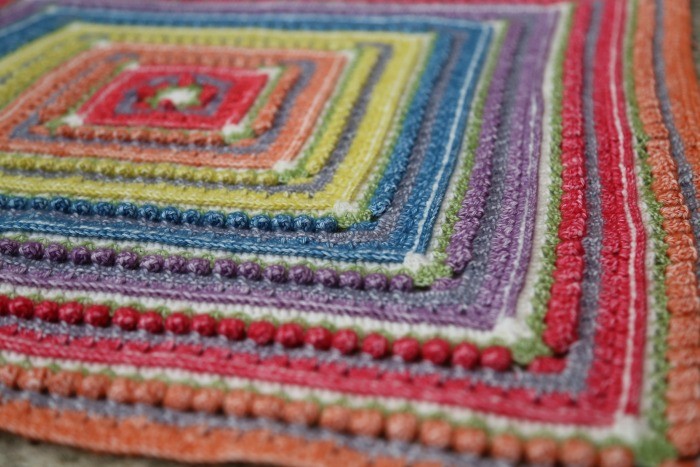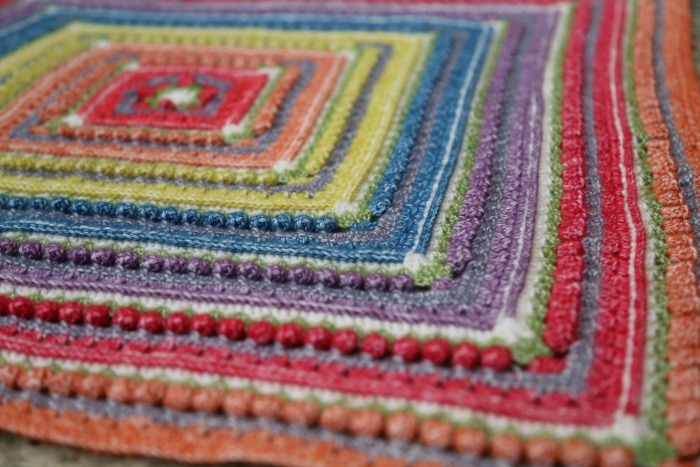 Before I tell you about the tour, I would like to tell you something about myself.
I grew up in a very small village in the Klein Karoo (Little Karoo). I was never popular at school: I wore glasses and had braces on my teeth. I was brainy, but not very dedicated. I used to read constantly and everywhere! In class, my teacher would say: "Dedri, this is important – put down the book", so I would put the book down until whatever was important had been said… and then go right back to reading. I was a rebel, which invariably got me into trouble (a lot). I seldom felt like I really belonged on this earth. My mom once called me a 'homesick angel'.
It took decades to become comfortable with who I am. Who knew that the thing that energizes me – and inspires others – would turn out to be crochet? Certainly not me!
As a designer whose work appears in books and magazines, as well as on my website (who could have known Sophie's Universe would become such a phenomenon?!), I find that many people tell me their stories and share the joy and healing they, too, have found in crochet.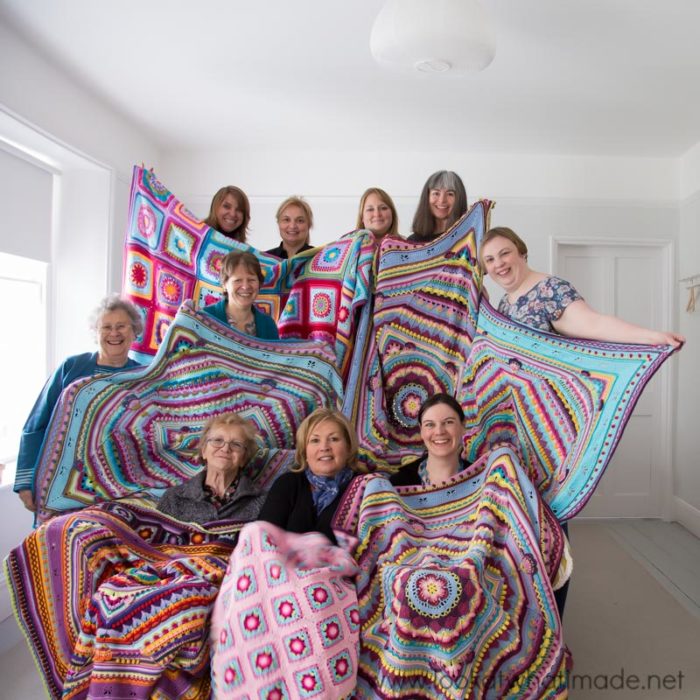 I finally have the acceptance I wanted when I was growing up; the acceptance of South African ladies, in particular, has been life-affirming, to the extent that I finally feel that I belong.
Having the opportunity to run workshops with BeInspired is a dream come true for me. I cannot imagine anything better than hanging out with a group of like-minded women, teaching them what I know and learning from them in return.
The workshops will start on the 29th of July in Johannesburg, and end on the 6th of August in Cape Town, with stops in Pretoria, Durban, and Humansdorp in between.
I have designed a new blanket specially for the tour. It is called Namaqualand because it reflects the beautiful fields of flowers in that area. The blanket is an extension of the square we will be working on at the workshops.
When I attended the Chelsea Flower Show a while back, I saw these rusty bird feeders. The colours in this photo made me think of the colours I have chosen for the blanket, and the beauty of the fields they are meant to reflect.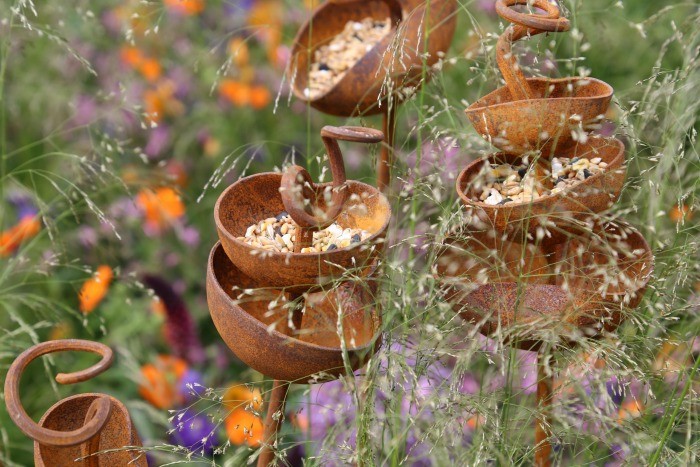 The pattern can be used to create a square, blanket, or shawl, and can also be adapted to work back and forth in rows. The price of the workshop will include enough yarn to make a 12-round square (22 cm), a lovely goody-bag, and instructions for growing or adapting the pattern and making a shawl. Yarn packs will also be available.
Here you can see me working on the shawl as I walk home from the station (yes…barefoot). The yarn is called Invicta Colour, and I LOVE the colour progression.
Apart from working through the Namaqualand pattern, the workshops will also focus on techniques like identifying stitch anatomy, working front and back post, creating Popcorns in 3 different ways, adjusting gauge to meet pattern requirements, and figuring out yardages needed (maths… ugh… but easy maths).
The Cape Town workshop with Carlé Dehning from Nurturing Fibres has already sold out, but there are still spaces available for the other workshops. You can find out more about dates, venues, and availability HERE.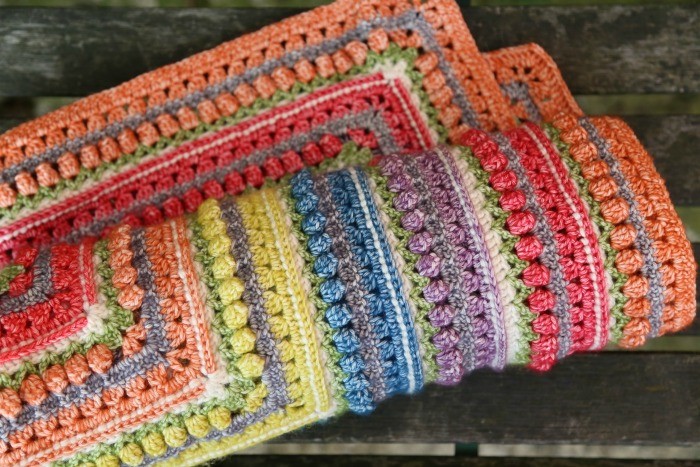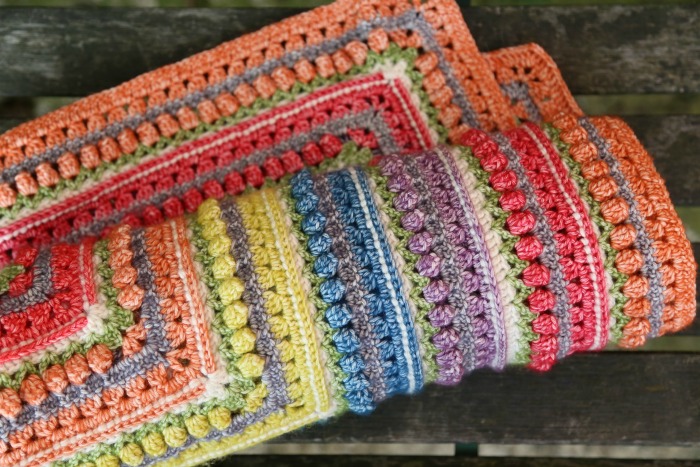 I do hope you can attend, and would love to hear from you if you have already booked. When and where will you be attending, and do you have any questions I can answer before the workshops start?
Most importantly, I hope that you will bring along some of your lovely work so that we can all admire it!

This blog post contains affiliate links. I only link to products I personally use or would use.  All opinions are my own.