Surface Slip Stitches are probably the easiest way to pretty up a project. They are basically just slip stitches worked through the "fabric" of your crochet work.
When I was updating the pattern for my Crochet Elephant Comfort Blanket, I realized that I didn't really like the finish caused by working a round of contrasting colour single crochet all around the blanket. And then it hit me that I could hide the "ugly" by using surface slip stitches.
I think it made a massive difference. In fact, I was so pleased with the effect that I wanted to share this simple little trick with you.
Of course this is a bit like re-inventing the wheel, because every knows about surface crochet, don't they? Well, I've known about it for years, yet I have only used it a handful of times. Do not ask me why! Every time I use it I think: "Man, I should totally use this more!!!"
Surface crochet is a little bit like Baby in Dirty Dancing. Everyone puts it in a corner. But when it gets taken OUT of the corner…AMAZINGNESS!
Using Surface Slip Stitches gives you a pretty chain running along the front of the work, almost like embroidery chain stitch. On the back of the work the surface stitches form a line of stitching, almost as if you have used a sewing machine.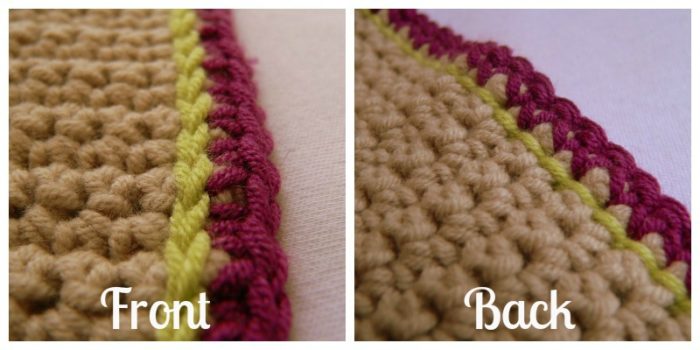 How To Make Surface Slip Stitches
The first thing to remember with surface slip stitches is that the yarn is always to the back of your work. Please note that this does not apply to surface single crochet, which is another animal for another day.
Insert your hook through your work wherever you want to start your surface slip stitches. For the next step you can just pull up a loop of yarn, but I prefer starting with a slip knot, because it ads security to the starting stitch. I hate having to control tension on the working yarn AND the tail of yarn. So once you've inserted your hook through your work, I place a slip knot onto your hook. This slip knot needs to be behind your work, not in front of it.
Pull up a loop.
Insert your hook into the next "hole". This can either be the next stitch or the next row. It all depends on what direction you decide to go in.
Yarn over and pull through your work…
…then pull through the loop on your hook, completing your slip stitch.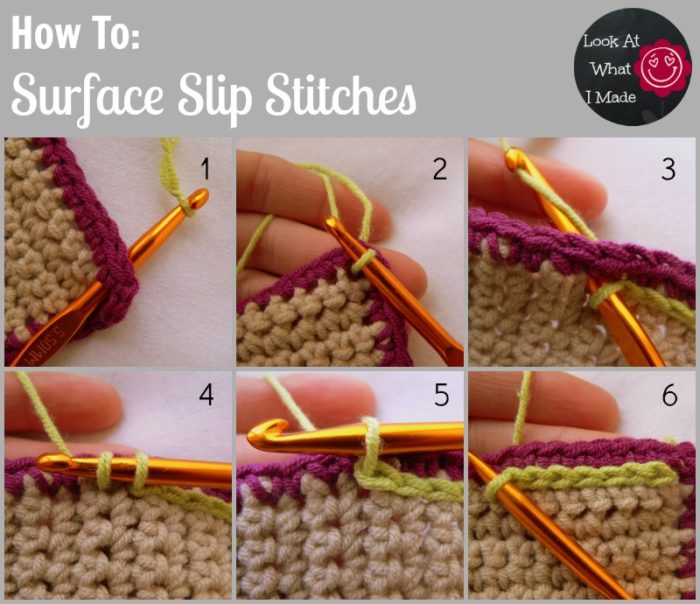 Keep repeating these steps until your design is complete. Bind off and work away your tails of yarn. If you are going to use it to work around a blanket, as I have done, continue around until you get back to the first surface slip stitch. Slip stitch into the first slip stitch and bind off, working away your tails of yarn.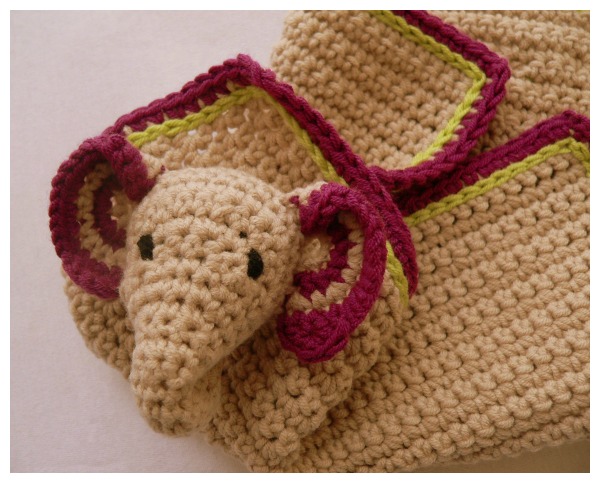 Although I have used it to hide an ugly edge, surface slip stitches have SO many more uses.
You can:
Outline designs to make them POP!
Use surface slip stitches to add coloured stripes to a monotone blanket (see picture and link below).
"Draw" designs on your finished crochet project.
You can also use surface slip stitches to join granny squares together, giving you a completely flat seam! You can read more about joining granny squares with the "Zipper" method here.
Although I don't actually use the term surface slip stitch in the tutorial for the "zipper" method, that is exactly what it is. Consequently it takes a little bit longer to do than most other methods, but I LOVE the way it yields a completely flat seam.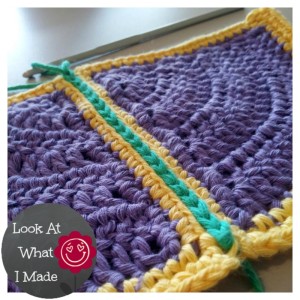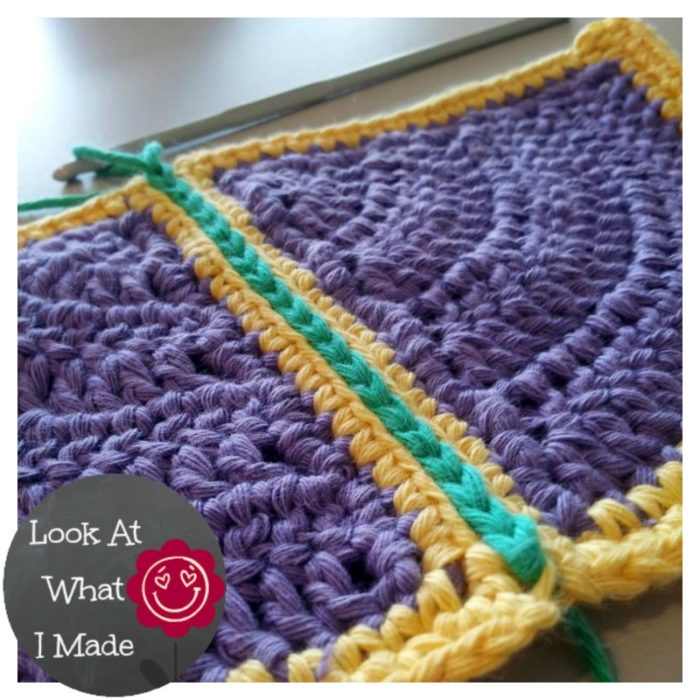 If you find my instructions confusing, don't give up. Tamara from Moogly has an excellent video tutorial.
Featured Favourite
This blanket (by Susan Carlson from Felted Button) is just gorgeous. For simple, elegant and FUN, this has to be my favourite application of surface slip stitches as a design element. Who knew grey could be so happy!
I have used this photo with permission from Susan and if you click on it, it will take you to her post about the blanket.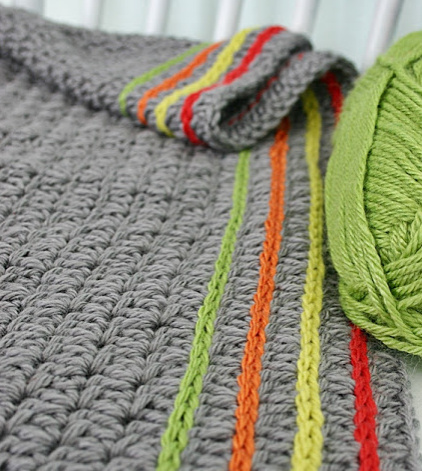 Remember to subscribe to my newsletter if you would like to be kept in the loop. You can also like my Facebook page or follow me on Bloglovin or Google+.
Happy Hooking!