I have a little confession to make about my latest crochet project. Ever since I first designed the Lydia square, I have wanted to turn it into a Lydia blanket, and that is exactly what I have done (with some help from two very good friends).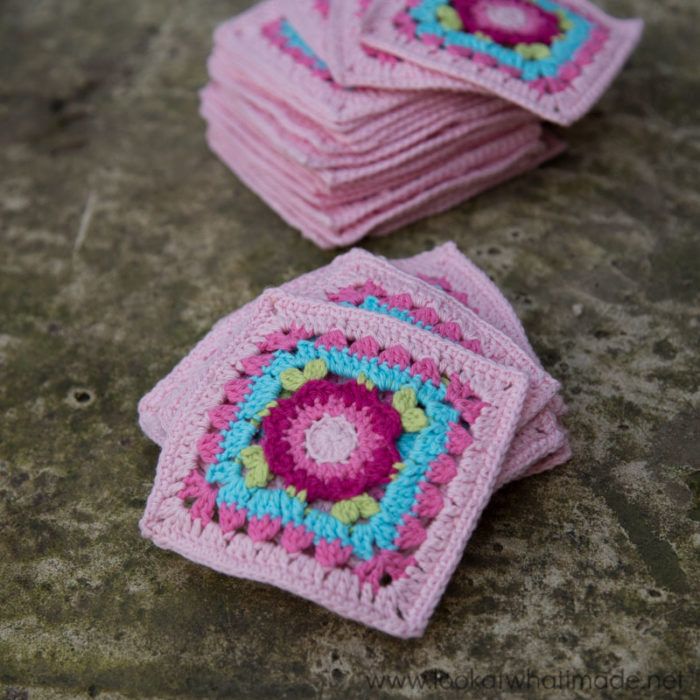 Lydia Blanket Work in Progress
I didn't have the time to make all the squares required, so my dear friend Lynnette is helping me make the squares for the Lydia blanket. And wonderful Jenny is helping me do the border. I do a bit and hand it over to her, she does a bit and hands it back, we rest a bit and talk crochet…and then we start all over again. It's proving to be a real team effort (and all the more special for it).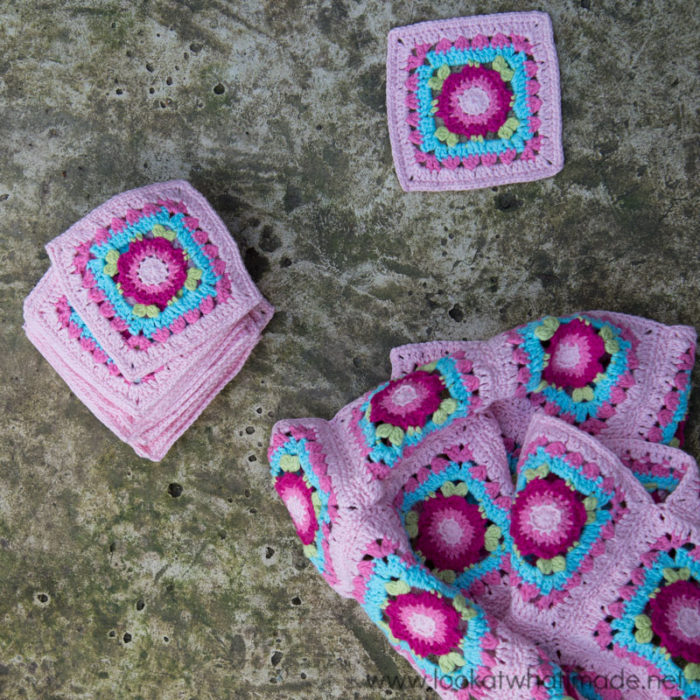 The Lydia blanket is (surprise, surprise) quite pink, but the greens and blues break it up nicely. Jenny says it makes her eyes open wide. I think that's a good thing. I HOPE that's a good thing!
When I was working on it the other day, I put my camera down on the blanket for a second to assist one of the boys with something. I forget now what it was (or which of the boys, for that matter), but when I got back to my 'work station' I was mesmerized by the reflection in my camera lens. It made me think of my mom, because she is always noticing patterns (like me). If I hadn't mentioned it, would you have noticed it?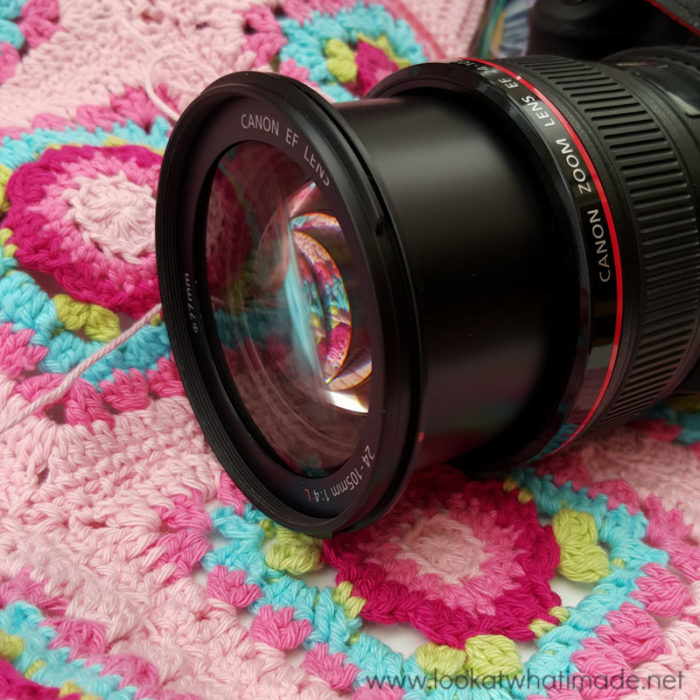 The border is a little bit bland at the moment, but come next week it will be a veritable rose garden! It is the bit of the pattern that I am most excited about showing you!!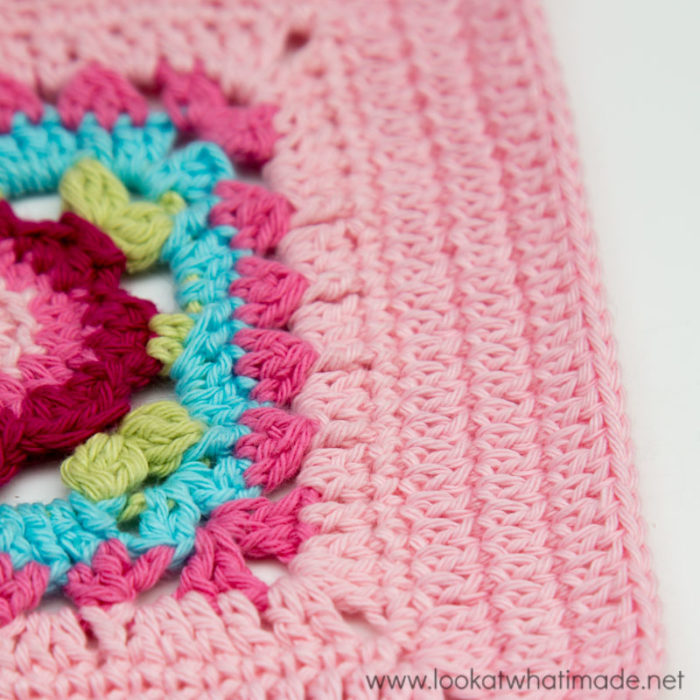 To reward you for your patience, I will show you what the Lydia blanket looks like at present… Tada!
If you would like to see the final Lydia blanket (especially the border), please pop back next Friday. In the meantime I would love to know which joining method and border you would use if YOU were making this blanket.
Yarn packs for this project are now available from Wool Warehouse (includes printed pattern), Deramores, and Loremar. For a full list of Scheepjes stockists, visit Scheepjes (NL).
Want to see more of my Lydia Blanket journey?

This blog post contains affiliate links. I only link to products I personally use or would use.  All opinions are my own.