Wheehee! The Lydia blanket is all done and now I just have to write up the instructions so that I can post them next Friday. My favourite part of the whole pattern is the roses in the border (which I used in Sophie's Universe). They just make me so indescribably happy!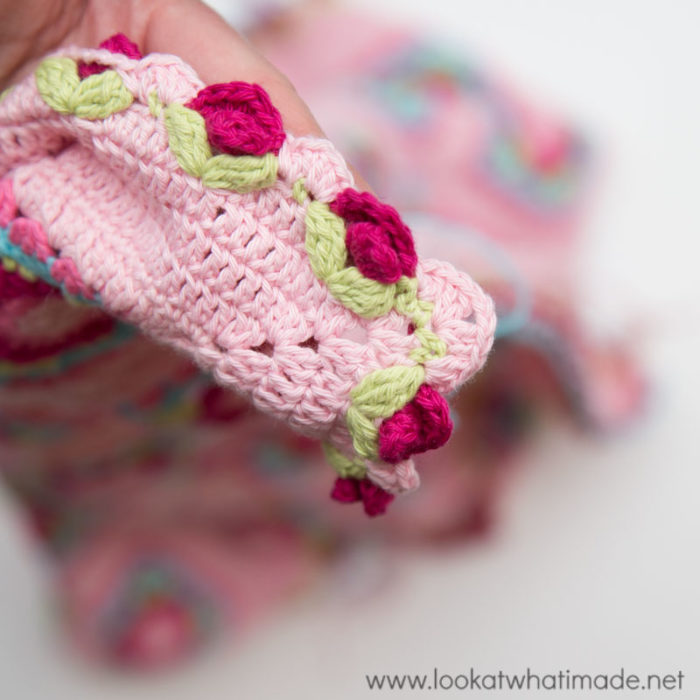 There were a few places in the pattern where Jenny and I were a bit unsure that the colours would actually work. One was when we had added the border leaves (too much pink followed by pale green – it made my teeth squeak!!) and another was when I added the first light blue round…and that actually caused me to change my mind about how to make the very last round.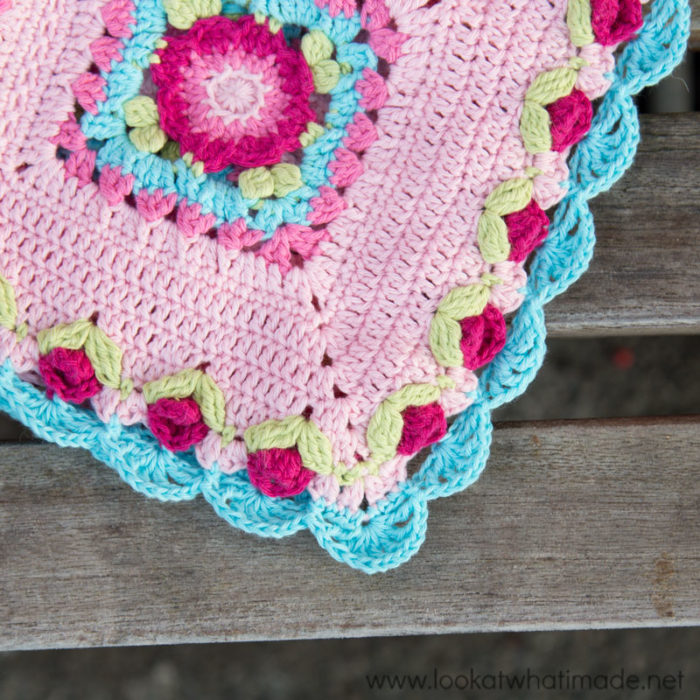 I am so pleased that I did decide to change the last round. I love the simple, delicate blue scallops. I think it really 'anchors' the blue used in the Lydia Squares.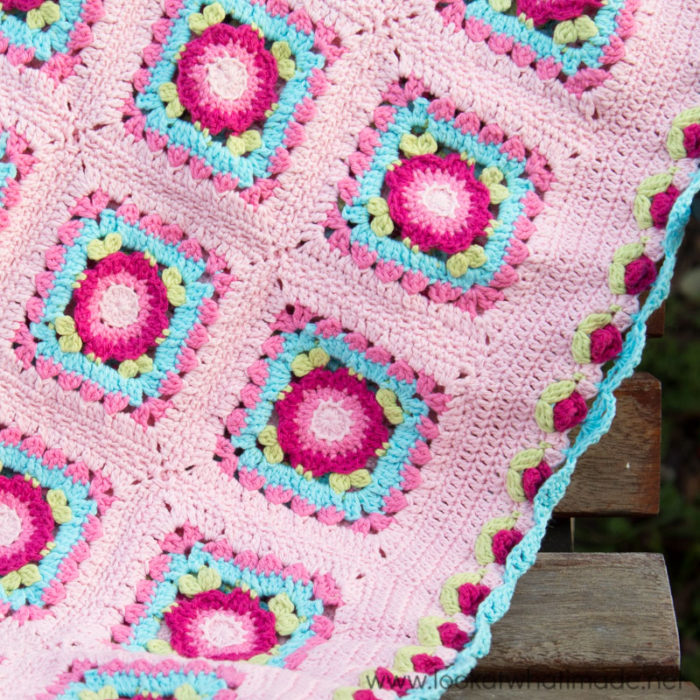 If you know anything about me, you will know that I am very last-minute. So in true LAWIM form, I finished this blanket at midnight last night and needed to take some photos today (before or during work) so that I could release this 'reveal' tonight. I traveled to work early, armed with my Lydia blanket and my camera. I got off at Baron's Court (one stop after I usually get off) and had a leisurely stroll through the cemetery in order to find a place to take some photos.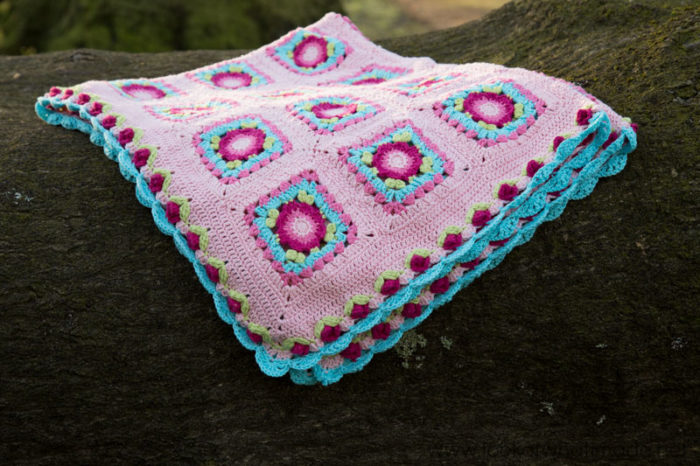 I am THAT glad that my boss didn't see my skulking around draping my Lydia blanket over all manner of frost-covered tree stumps to get a photo! At any rate, this is the finished Lydia blanket and I LOVE it! Oddly, the thing that appeals to me most is the little X's formed by the corners.
I think it would make the perfect gift for a new baby girl. What do you think?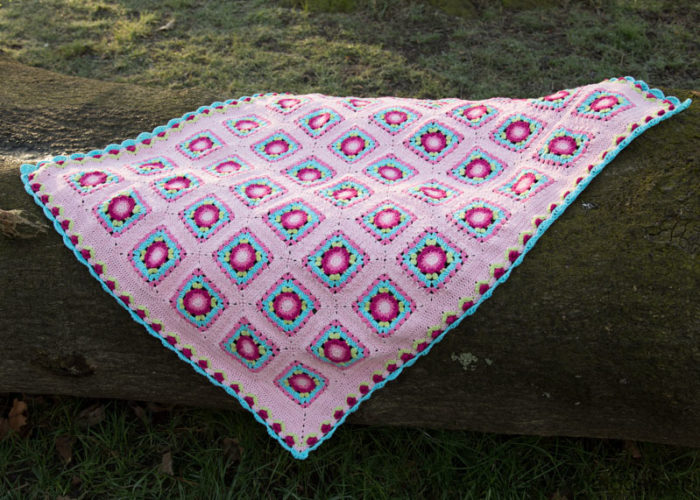 I will be sharing the pattern for the Lydia blanket next week (along with yardages and colours used). Yarn packs for this project are now available from Wool Warehouse (includes printed pattern). For a full list of Scheepjes stockists, visit Scheepjes (NL).
Want to see more of my Lydia Blanket journey?

This blog post contains affiliate links. I only link to products I personally use or would use.  All opinions are my own.