My dear Jenny is making this beautiful version of Charlotte in Scheepjes Softfun.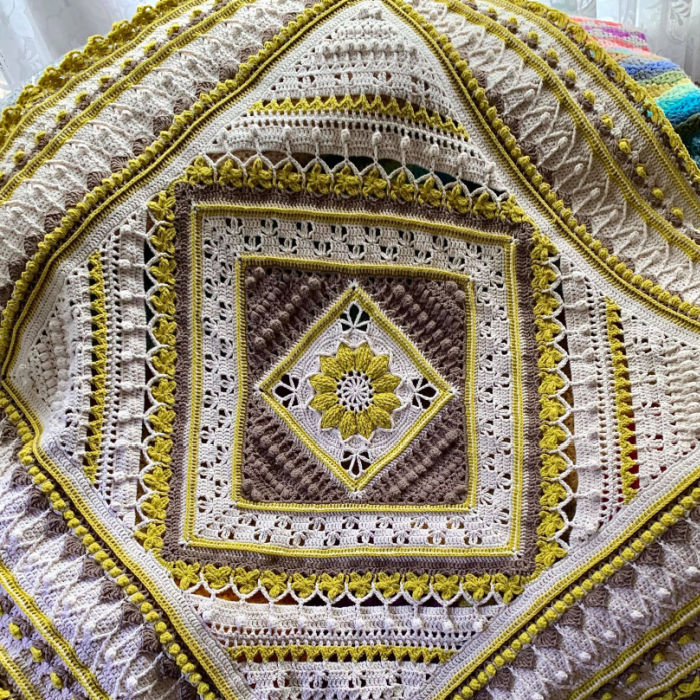 I so wish I could still see her for lunch-time yarn goodness and uplifting chats.  I would especially have loved to be able to squish this blanket as it grows.  And those Roses!!!!  I need to see them in person soon :)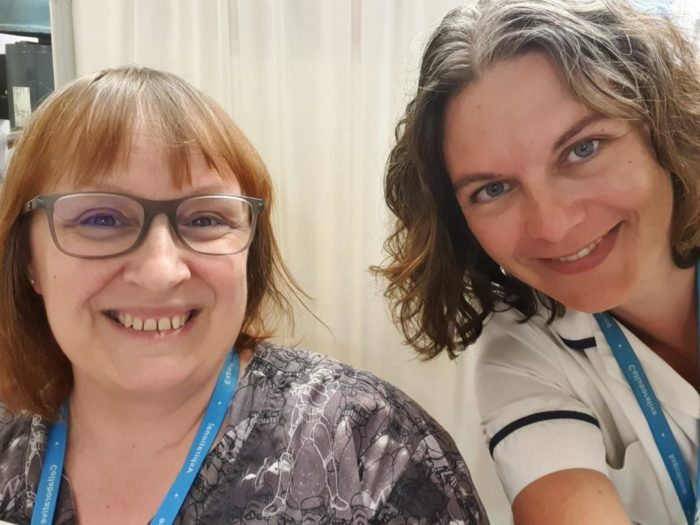 This version will give you a very good idea of what Charlotte will look like in three solid colours.  You can literally change the Contrast Colour to any colour you like.
If you would like to follow Jenny's journey, you can find her HERE on Instagram.  She is also one of the moderators in the Facebook Group.
The yardages, gauge, and size below are based on the Vintage Charlotte as Jenny is following the same colours per round and the yarn is the same as the aquarel (except that the colours are solid, not speckled).
Materials
4 mm hook  (US G/6  UK 8)
Scheepjes Softfun (60% cotton/40% acrylic), 50g/140m/153yds

Colour A – Latte (2622) x 21 balls
Colour B – Lichen (2642) x 10 balls *Contrast Colour*
Colour C – Cedar (2631) x 6 balls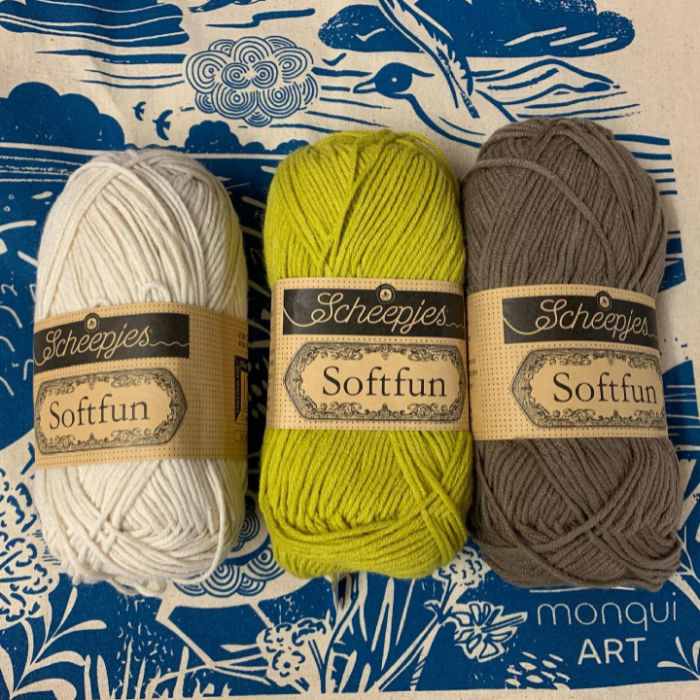 Gauge
These are the unblocked gauges at the ends of the relevant rounds:
At the end of Round 13:  16.5cm (6.5″)
At the end of Round 18:  22.5cm (8.8″)
At the end of Round 36:  44cm (17.3″)
Size
160cm (63″)
Colours Per Round
Follow the Colours for the original Vintage and Sunshine versions as stipulated in the brackets after each round header.
Photos

This blog post contains affiliate links. I only link to products I personally use or would use.  All opinions are my own.