Last week I showed you the colours Christiaan and I chose for my new Chunky Monkey Rug: Camping in Cornwall. If you haven't seen that (very long) post yet, you can find it HERE. This week I will show you some Work in Progress photos.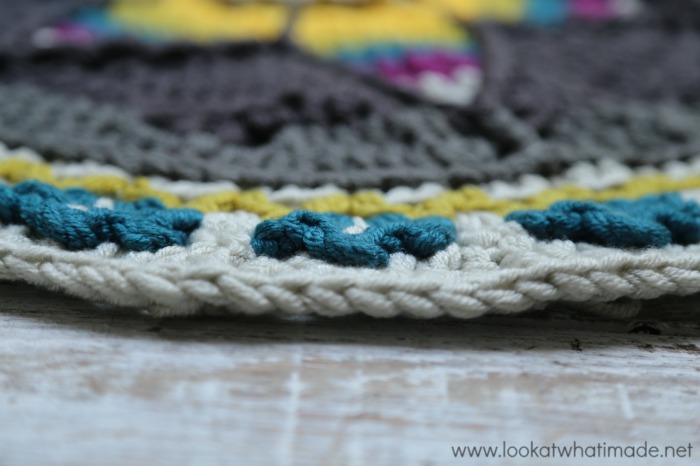 I can't show you too many because I don't want to give too much away, and photographing a round rug without showing the centre is quite tricky!
The bits I CAN show you are full of texture. I've already walked over it a fair few times and it is SO squishy underfoot. It's also nice and heavy. I have thoroughly enjoyed re-watching Poldark with its comforting weight in my lap. I should maybe have enjoyed it less so that I didn't have to frog so much!
I've added some ruffled flowers, spending a good hour or two figuring out how to attach them so they didn't flop around. I also added one or two Popcorns (how could I not). These ones need to be pushed through to the front of your work, and it is so satisfying going around pop-pop-popping them once the round is done.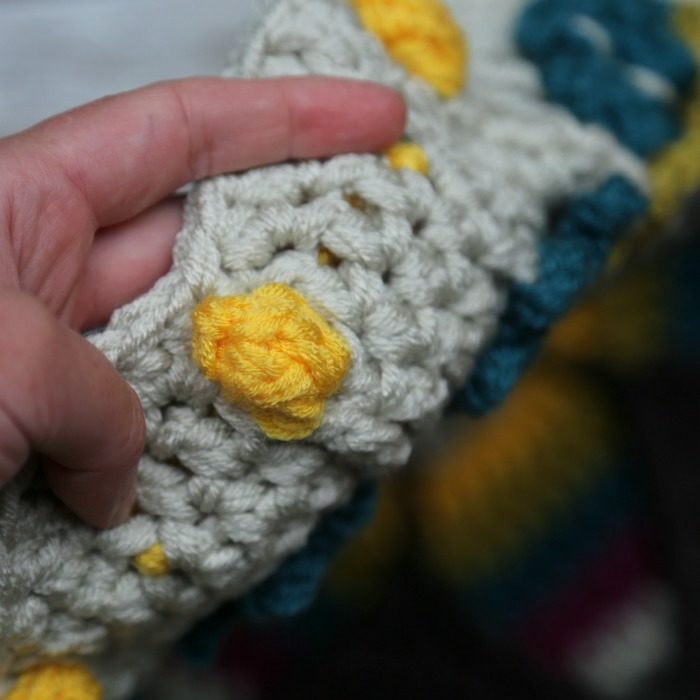 One tip I can give you is to roll the yarn into double-stranded balls before you start making the rug. The Chunky Monkey yarn is so fluffly that the balls have a habit of disintegrating as soon as you take the ball-bands off.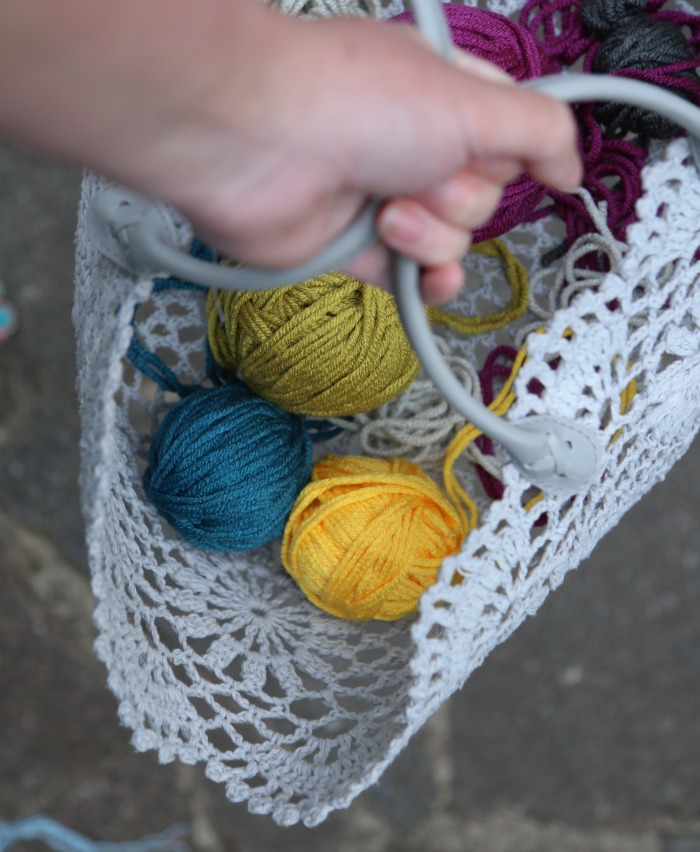 The rug does contain some lacy elements closer to the centre. I am not concerned about this myself, but if you worry that you will catch your toe in them, I will be providing instructions for making a solid background as well.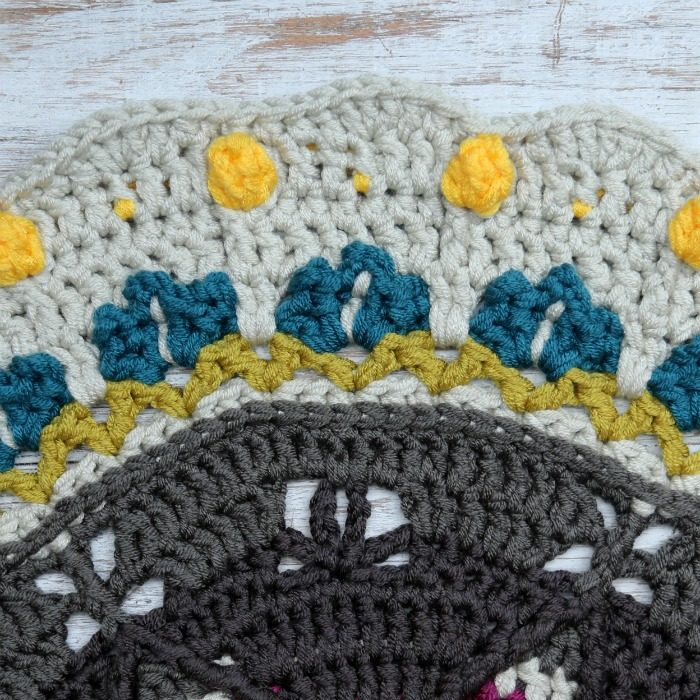 I am very happy with how this rug turned out. When it goes back into purple and dark greys… LOVE…but you will have to wait until next week's Reveal to see if you agree with me.
Have a wonderful week, wherever you may find yourself!
Want to see more of our Camping in Cornwall Journey?
Camping in Cornwall Rug: The Yarn
Camping in Cornwall Rug: WIP (This Post)
Camping in Cornwall Rug: Reveal
Camping in Cornwall Rug: Pattern

This blog post contains affiliate links. I only link to products I personally use or would use.  All opinions are my own.