I'm making another project with (surprise, surprise) Scheepjes Chunky Monkey. This time I'm making a mandala rug, using two strands of yarn held together so it is nice and thick. Crochet Rugs always bring me comfort. They work up quickly and feel amazing under your feet. They also look really nice draped over the back of your couch… just saying…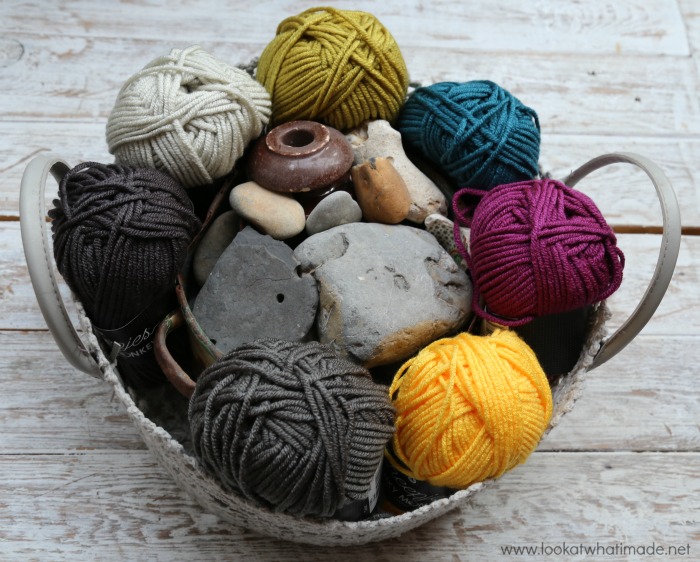 I'm calling this mandala rug 'Camping in Cornwall' – I'll tell you why in a minute. First, let me tell you about the yarn.
Scheepjes Chunky Monkey
Scheepjes Chunky Monkey is labelled as an Aran Weight yarn that should be used with a 5mm hook. It is 100% premium acrylic with each ball containing 100g/116m/127yds.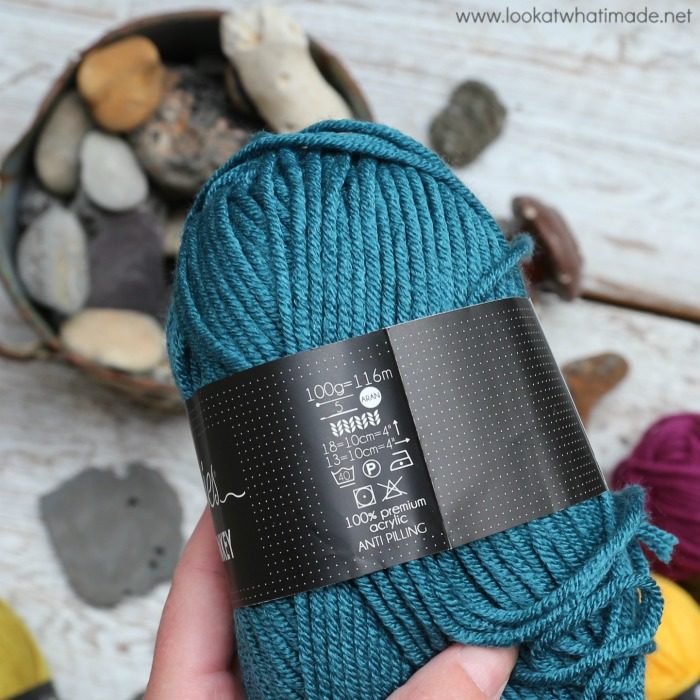 I have used this yarn for various projects (I'll add links to the patterns below) and have found that it works up more like a Chunky yarn than an Aran Weight yarn.
As I have mentioned before, I have found that using a 5mm hook gives me a nice dense texture, whereas using anywhere up to a 6.5mm crochet hook will give me a nice heavy drape.
I wanted a thicker rug, though, so I will recommend an 8mm hook and two strands of yarn held together for the Camping in Cornwall rug.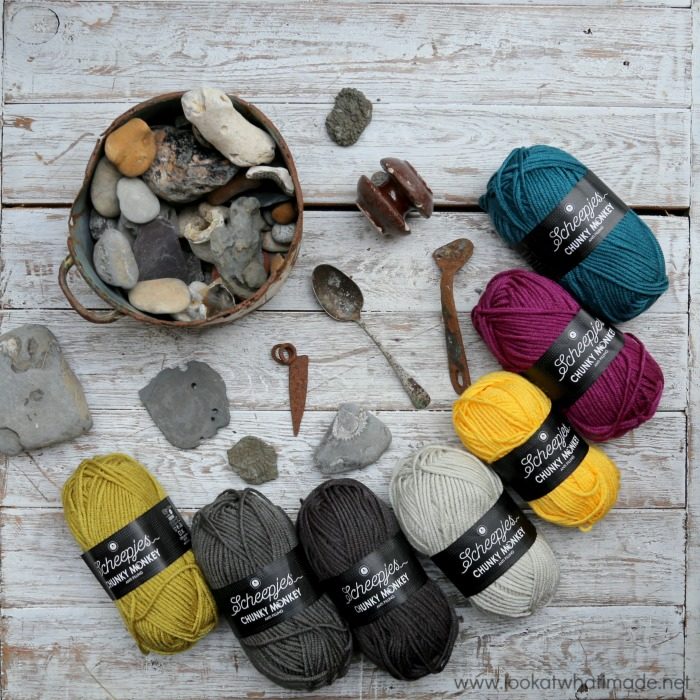 The colours I will be using are (left to right):
Bumblebee (1712), Steel (1063), Dark Grey (2018), Stone (2017), Canary (2004), Cerise (1061), and Evergreen (1062)*.
*This colour was impossible to photograph accurately. In real life, it is less Petrol and more Teal. You know I struggle with photographing the blues!
Now, you may very well ask why I have an old enamel pot full of stones and various rusty implements strewn around. That, my dears, is part of the inspiration :)
Other Chunky Monkey Patterns/Projects
The Inspiration
When I started picking colours for this rug, Christiaan (Mr LAWIM) strolled over and casually started adding and removing colours. After a few minutes of playing, we both stood back, gave a little sigh, and said: 'Cornwall!'
If you have been following me for a while, you will have seen photos of our annual camping trips to Cornwall. Christiaan and I both LOVE Cornwall – especially the way the light there is different from the light anywhere else. I don't know how to describe it other than to say that everything glows…
I have a thing for lighting (like the tint on trees during a Monkey's Wedding), in the same way as I have a thing for rain (which has so many different smells and shapes) and nostalgic sounds (like baby ostriches (LOVE), Hadedas, and Cicadas).
Since it is very unlikely that we will be going camping there (or anywhere) this year, Christiaan and I are binge-watching Poldark and pausing every now and then to ooh and aah at the scenery.
My only regret from our last camping trip was that we didn't take the time to go to Kynance Cove where Poldark was shot. If you Google Image Search it, you will see the most glorious blue-green ocean scenes! And, Googling that, I just realised that Holywell Bay is also in Poldark, and my friend Bine and I went for a very long walk there with her two dogs!!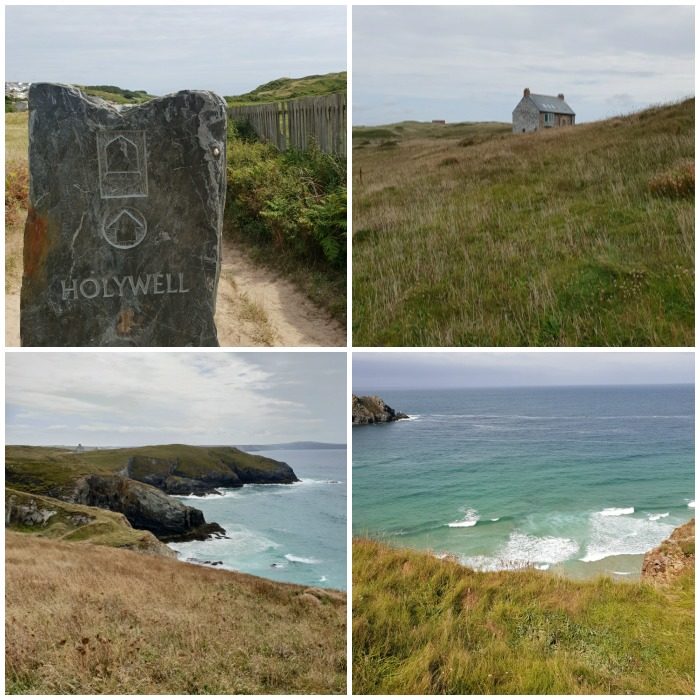 These colours, although not my usual palette, are not entirely alien. I used similar colours for my Memory Lane blanket (although the shades were more muted). You can see lots of colour inspiration photos for that project HERE (including some from our wedding).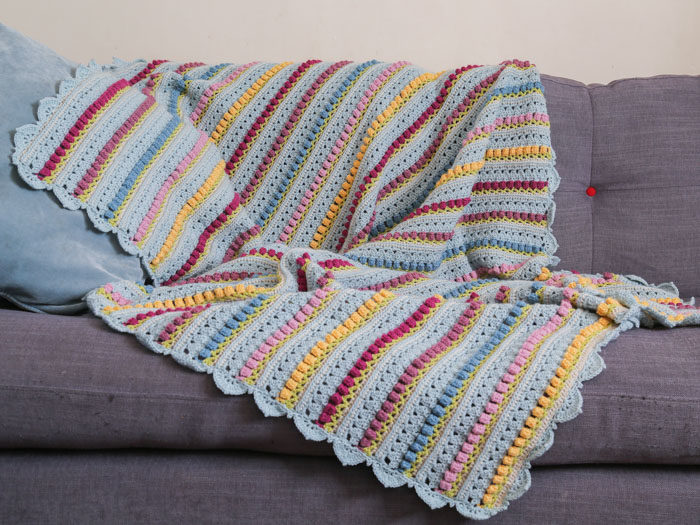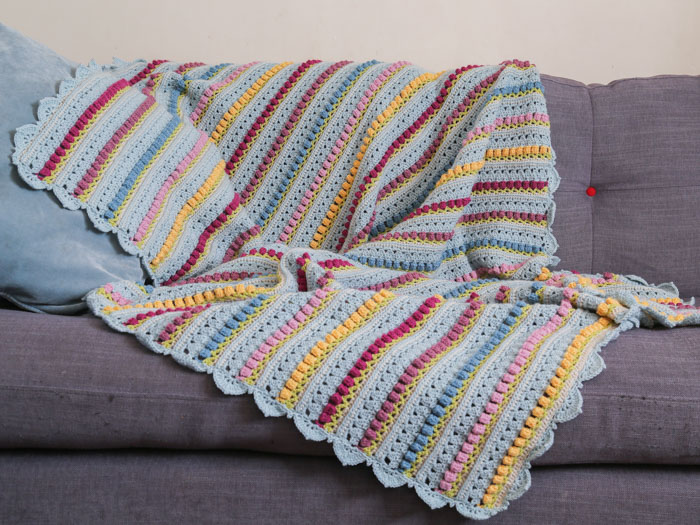 Then there is the 'Hide and Seek in the Hydrangeas' Shawl I designed for Inside Crochet in October 2018, which took its inspiration from the Hydrangea bushes at Hendra.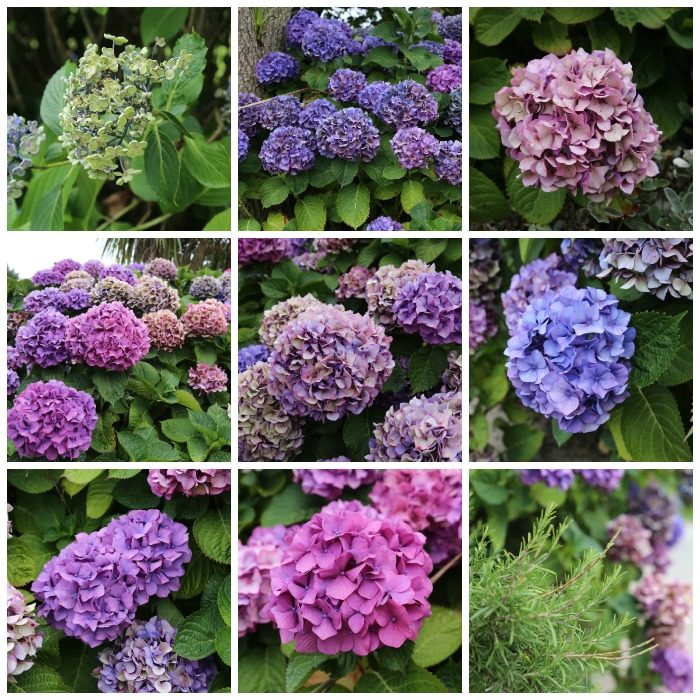 I'm working on the photo tutorial for the pattern, so will hopefully be able to share that soon.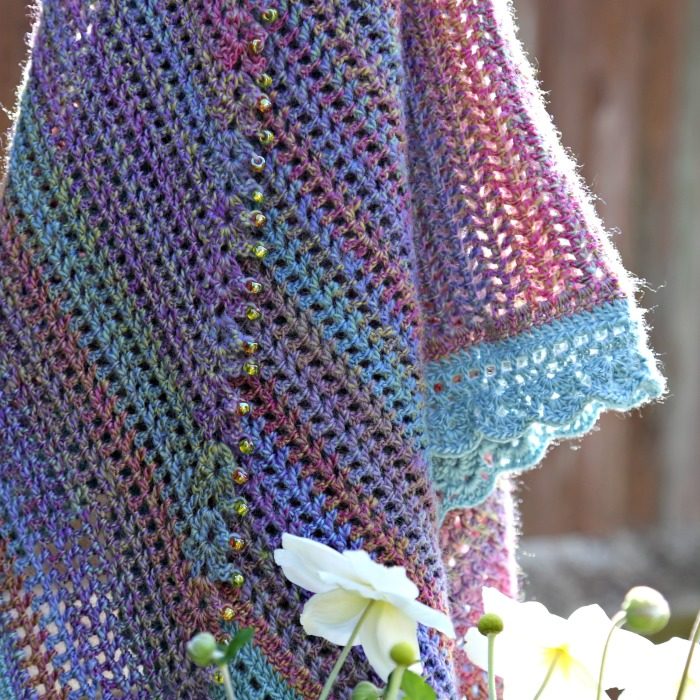 For my mandala rug, I have chosen three grey/neutral colours:
Dark Grey for the shaded cliffs in my favourite cove-within-a-cove at Whipsiderry
Steel for the pebbles and the mussels that cling to the rocks (and which we feasted on with great delight)
Stone for the beach at Whipsiderry (similar to the colour I used for my Whipsiderry Border…)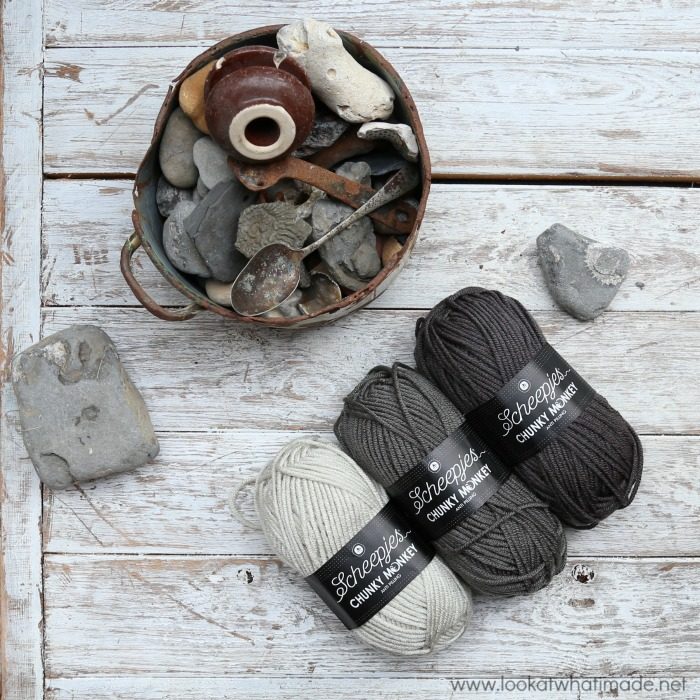 Look!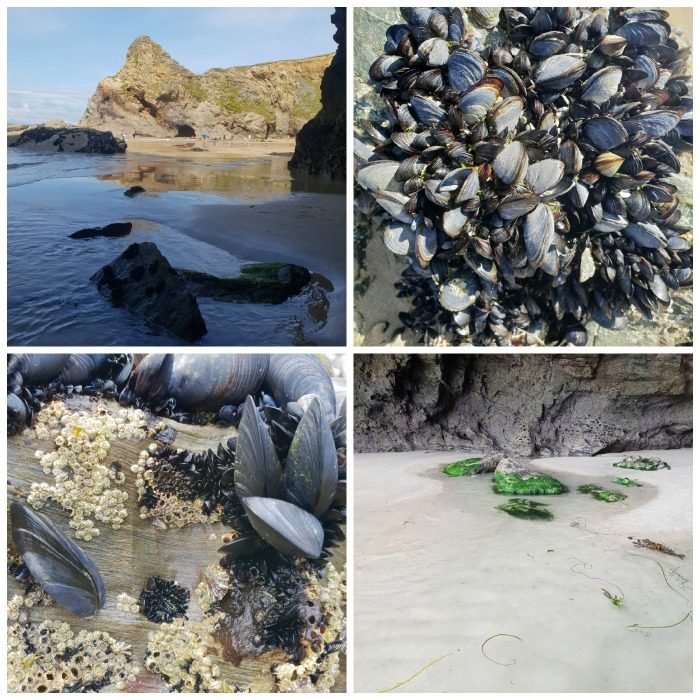 Cerise and Evergreen are for the sea and the hydrangeas (photo above).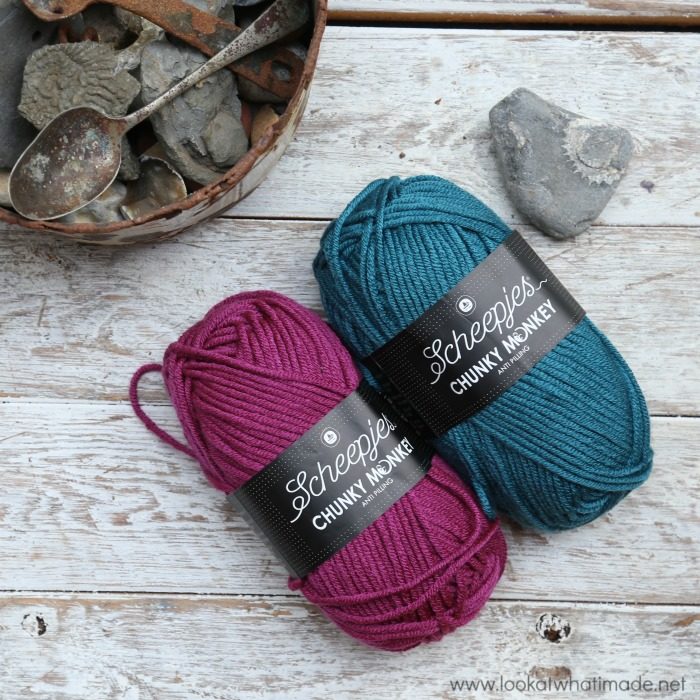 The sea in Cornwall isn't really as green as the teal we chose. Scratch that. Looking back through my photos, there is a fair amount of teal. Don't you just love how the ocean contains one million billion colours?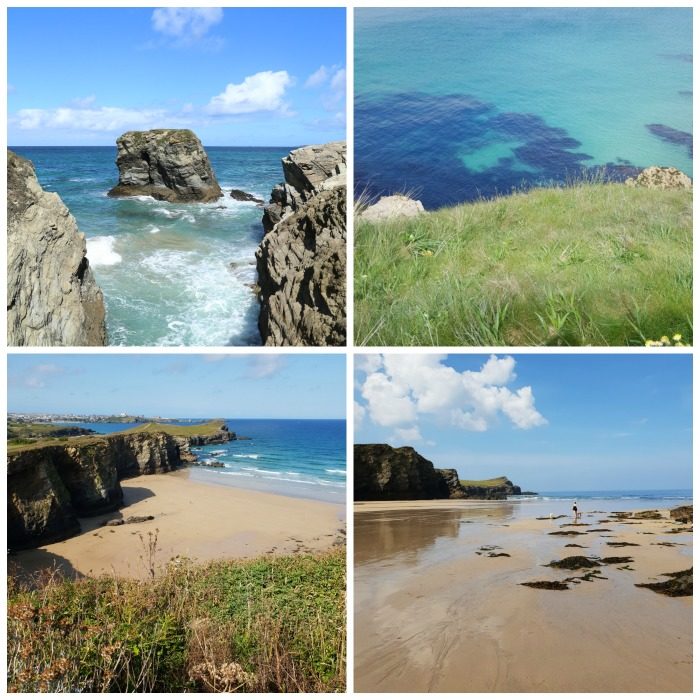 The hydrangeas are more muted than the purple we chose. BUT, I wanted to celebrate the high-definition feeling of the light in Cornwall. And darker rugs show dirt less quickly than light ones!
As for Canary and Bumblebee… well, the obvious connections are sun and plants.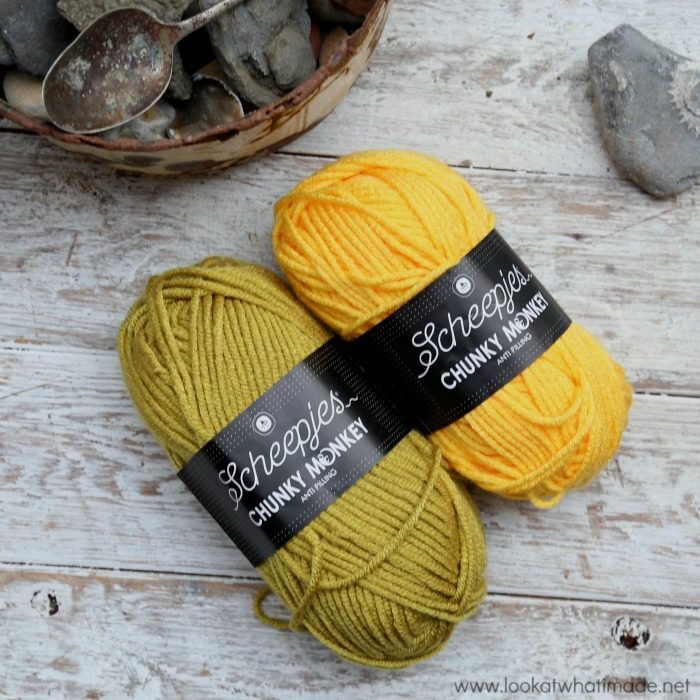 But actually, they remind me most of the lemons and green camping utensils that underpinned every meal. Yellow and green are SUCH happy, refreshing colours! Green, surprisingly, for mossy water in front of beckoning caves as well.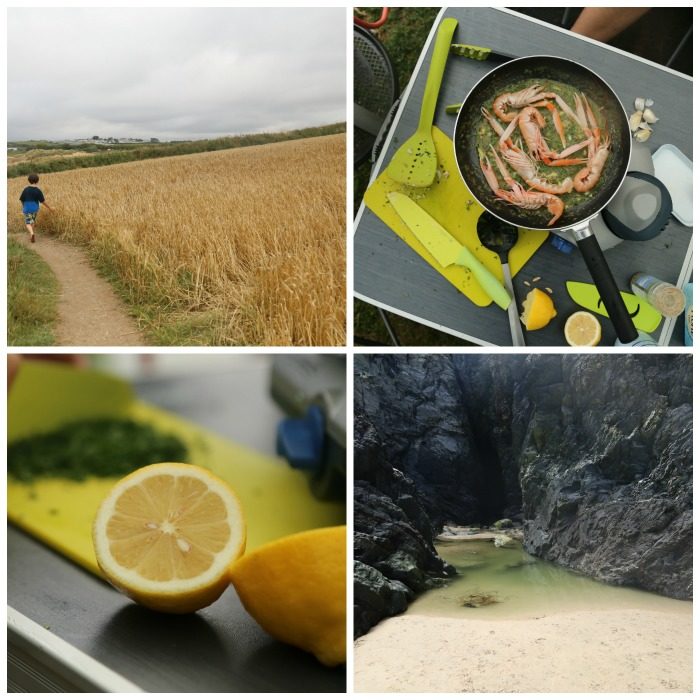 Ooh, I almost forgot… the random enamel pot and stones/ammonites/rusty items…
Although Cornwall holds my heart more than any other place in the UK, I/we have spent many glorious days in Lyme Regis and Swanage (Summer in Swanage Blanket). One of my favourite seaside activities is to go hunting for treasure on the beach. This pot and these rusty items and ammonites (along with many warped glass bottles) are just some of the treasures I have discovered over the last five years. For me, they all morph into one feeling (despite their geographical discovery): total and utter bliss!
I hope to see you back here next week for some sneak peeks of the Camping in Cornwall Rug.
Want to see more of our Camping in Cornwall journey?