Today I am bringing you a guest post from my friend Sarah from Crafts from the Cwtch. She is going to tell you why you should practise your secondary craft (or as she calls it, ' 5 Reasons to be Multi-craftual'). Sarah taught me to knit socks on our Bloggers Weekend, and I am pleased to say that I find great joy in knitting my socks (very slowly)! If you have a secondary craft that you have neglected, I hope this post encourages you to get back into it.
5 Reasons to Practise a Secondary Craft! (or 'Reasons to Be Multi-craftual')
by Sarah Knight
Although I learned to crochet shortly after starting to knit, (I can sew and spin a bit too), I've spent five years considering myself to be 'A Knitter'. Knitting has definitely been my primary craft. Despite this, I was keen to contribute to the Last Dance on the Beach crochet-along in memory of my friend Wink, and after some initial moments of panic (I'M A KNITTER!) set about designing my own motif (a simple one – I'm a knitter, you know!) and sent it off. Some of the other motifs looked complicated – I'm great at granny squares, but not much else – there were bobbles, puffs, clusters, cables, overlays, front loops, corner to corner… The reality of this only struck me later – I love a good 'craft-along' and there was no way I could miss Wink's final CAL which I'd helped to design. But… I'd have to crochet all those squares.
Of course, the beauty of a CAL is the amount of help available, so I armed myself with some hooks, chose my yarn and gritted my teeth. That was six weeks ago. Now we are half-way through the motifs (there are 12 in total) and I'm absolutely loving it. In fact, I'm getting so much out of it, I think we should all regularly switch to our secondary crafts. Let me tell you why…
It's challenging
I like an easy life as much as the next person, but sometimes it's good to have a challenge. To bite off more than you think you can chew. No matter how many different knitting techniques I try it's still knitting, so it's pretty easy for me to learn. Yet practising my crochet, and especially doing so using patterns from lots of different designers, has involved a much steeper learning curve. And here's the thing – the challenge is fun! I haven't even watched any of the supporting videos (yet!) and am figuring it all out from the written patterns as this is something I typically struggled with (it's always felt like an indecipherable foreign language to me). So far, so good!
It's a thrill
The feeling I had when finishing the first week's squares – and they were the right size, and looked neat – was nothing short of thrilling. I'm so comfortable with knitting, this kind of feeling is much harder to come-by, I have a higher 'knitting-thrill-tolerance'. I'd forgotten the feeling of success at something new, and it's so good.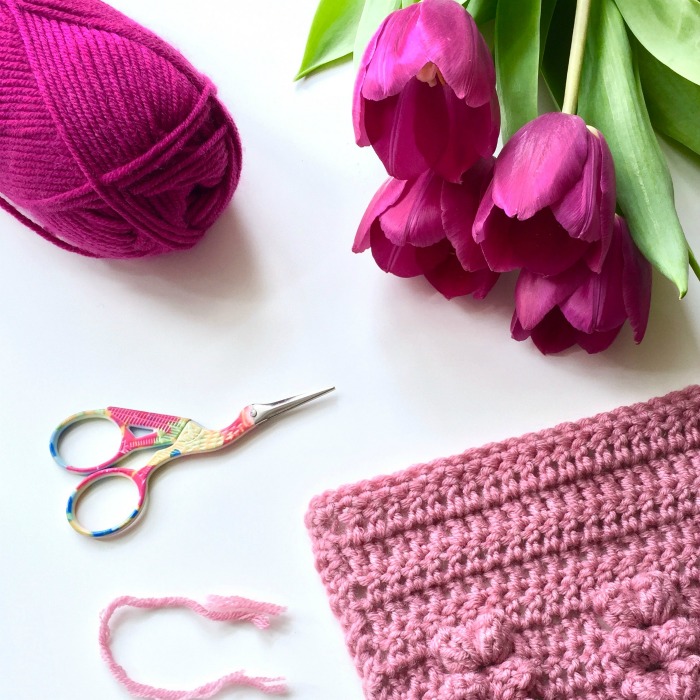 It uses different muscles
From a purely practical point of view, I tend to get RSI when I knit too much, but hate to sit still without making something. This means it's easy to overdo it, and then spend days in pain (seriously, too much knitting and the next day I wake up with claws for hands). Crochet has allowed me to take a break from knitting, and to stay productive while giving my 'knitting muscles' a break. A change is indeed as good as a rest.
It's confidence-building
This has been the biggest benefit so far. I'm learning so much and feeling confident about tackling each new motif – I will be able do it, even if it takes a few attempts to get gauge or to practise a more complicated stitch. Beyond the CAL I'm seeing lots of projects I wouldn't have tried before, but which suddenly look achievable. I'm no longer afraid to switch the hooks around to get the right gauge and I'm feeling able to 'bodge' things when necessary to get them to work, just like I would when knitting. In other words, I'm starting to feel confident in what I'm doing. I feel much more like 'A Knitter and Crocheter' now (I even changed the tagline on my blog).
It's inspiring!
With a growing confidence and greater understanding of how crochet works, new ideas are popping into my head all the time and I've been perusing a stitch dictionary and choosing yarns to plan some swatches for some crochet designs. It's been a while since I felt so inspired and I really didn't expect that six weeks ago. Who knows what the next six weeks will bring.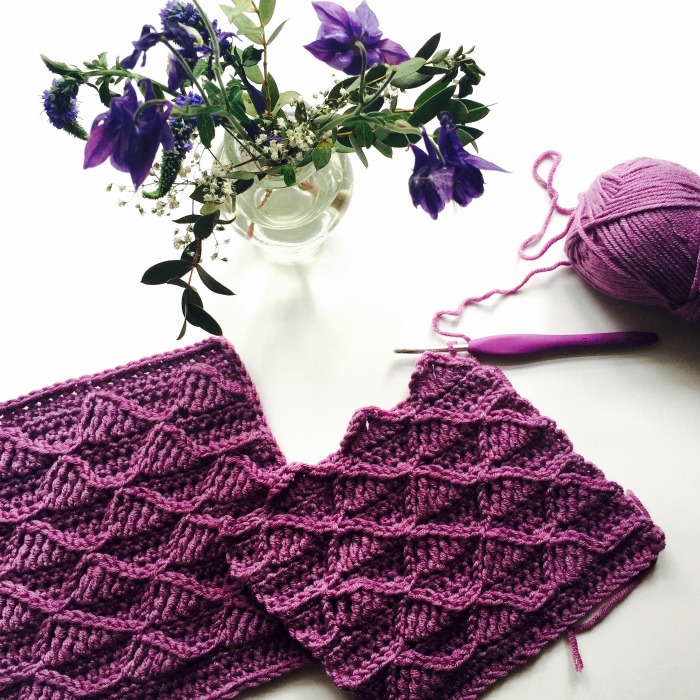 So tell us, do you consider yourself to be multi-craftual? Are you equally competent in multiple crafts or do you have a strong dominance in one? What happens when you mix it up? Leave a comment to let us know. And if you haven't been practising your 'secondary' crafts lately, give it a try – you just might surprise yourself!
Sarah blogs several times a week at Crafts from the Cwtch. You can also find her on Instagram, Facebook and Bloglovin'.

This blog post contains affiliate links. I only link to products I personally use or would use.  All opinions are my own.