Although my husband thinks these marshmallow Superheroes look more like villains than heroes, I love them! And they are so quick to make. No baking, mashing, icing, dipping… well, maybe a little bit of dipping…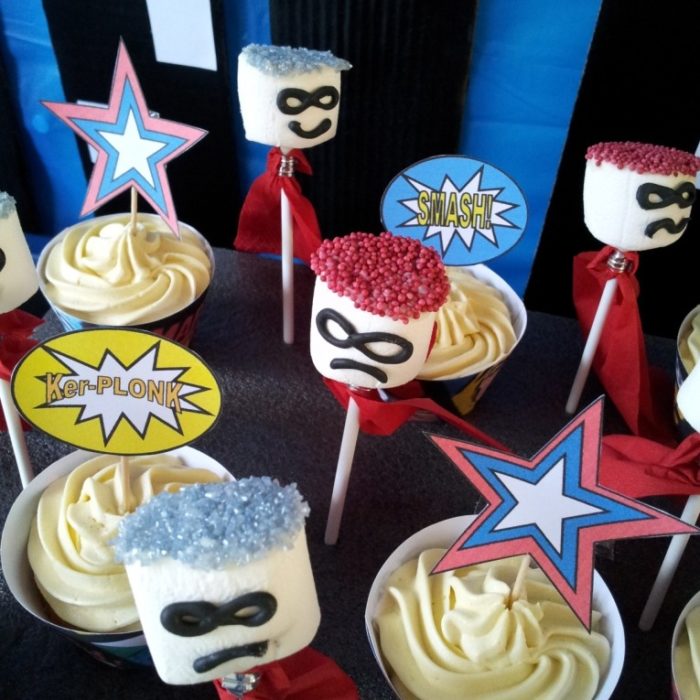 For your "Cape" Pops, you will need:
White Candy Melts – Available from Amazon.com
A bag of white Marshmallows
Sprinkles
Black Royal Icing – I use this recipe for black royal icing.
Napkins cut into triangles (for the capes)
Twist ties (to fasten the cape with)
Lollipop sticks
Wilton has a Lollipop Wrapping Kit that contains 18 sticks, twists, and bags.  You can buy that HERE.
How to Make Your Own Marshmallow Superheroes
Cut a cross on one of the flat sides of each marshmallow.
Dip the lollipop sticks in melted candy melts and then stick them into the crosses in the marshmallows.  I got my trusty little helper to do that bit.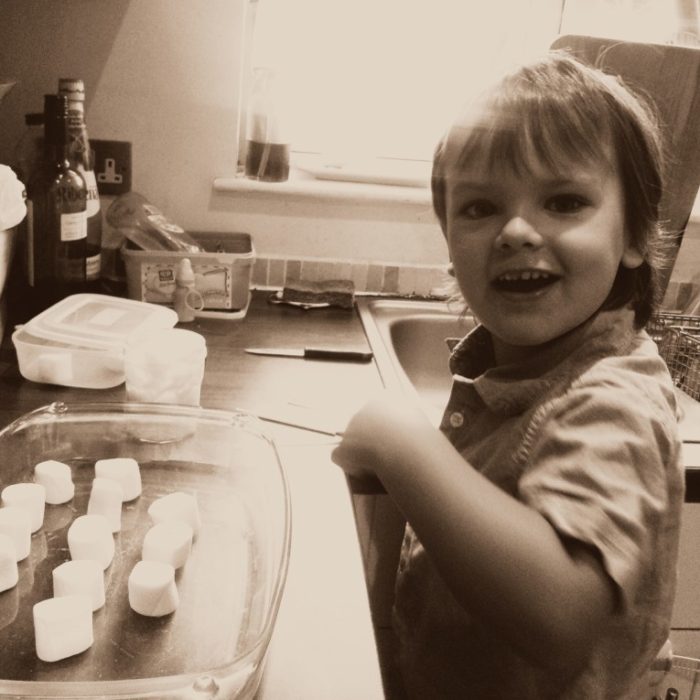 Let them sit for about 15 minutes to make sure the sticks are stuck to the marshmallows.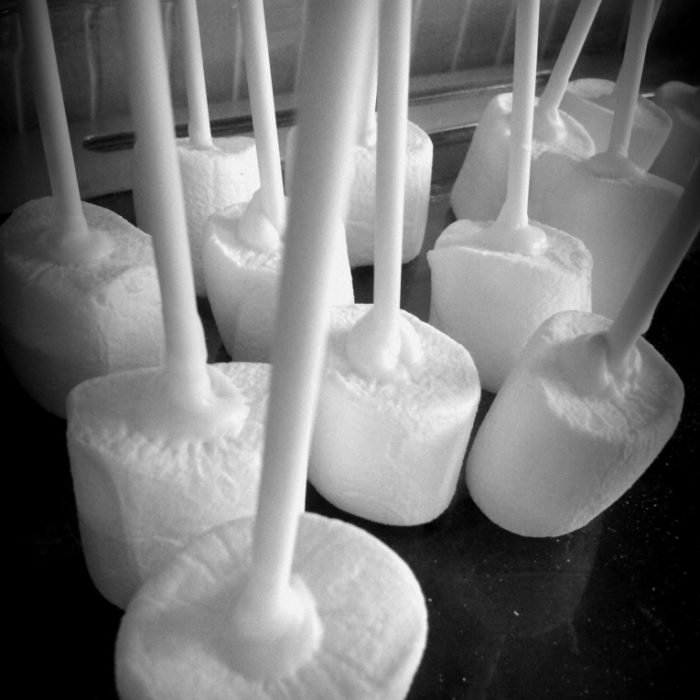 Dip the head of each marshmallow into the melted candy melts and then into some sprinkles.  You can use any colour you choose and any kind as well.  Chocolate vermicelli will probably give you the most realistic hair-like look.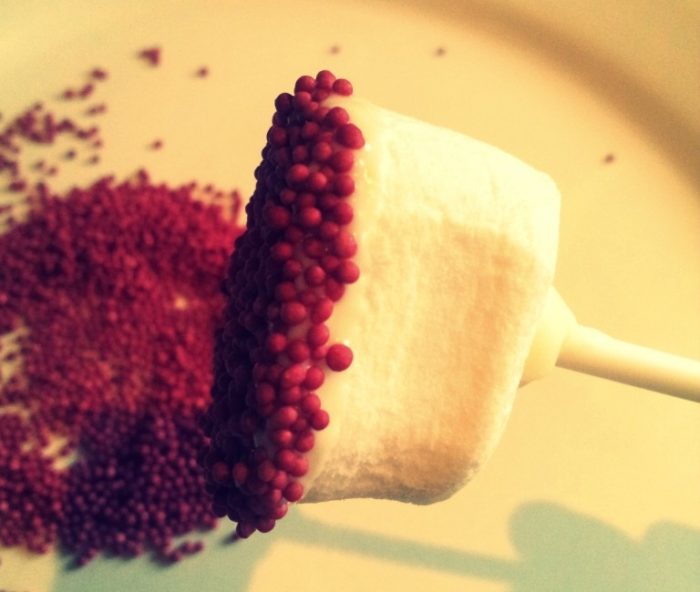 Using black royal icing, pipe on a little mask and mouth.  Make some smiley and some angry.  Mix it up a bit!
When they have dried sufficiently (the black royal icing needs a day to harden completely), attach the cape to the lollipop stick with a twist tie.