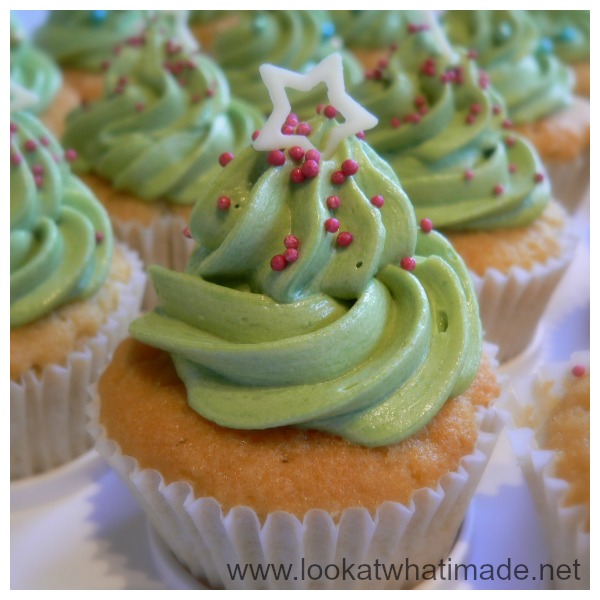 These Christmas Tree Cupcakes have got to be some of the quickest cupcakes I've ever whipped up. I made just shy of 100 of these over two evenings. I could have done it in one, but they were needed over a three-day period and I didn't want to make them too far in advance.
Lynda (childminder) gave 3 boxes to Amber's (her daughter) and Pieter's (my son) teachers. I was going to make some for them, but when I realized that that is why she asked me to bake some, I quickly whipped up 2 batches of Carrot Oat Bars as our teachers gift instead.
Jamie (Lynda's eldest daughter) wanted 5 boxes to give to Nevaeh's (Jamie's daughter) teachers. And then I baked some for the doctors at work and for Jaco's (my middle son) nursery teachers.
So a whole lot of baking that went remarkably quickly.
How to Make Christmas Tree Cupcakes
(will yield 30 – 36 cupcakes, depending on the size of your cupcake liners)
You will need:
A rose piping tip (closed star tip) and piping bag
A wide-mouthed, tall drinking glass
36 cupcakes using this recipe. A single batch of the batter will yield 36 cupcakes if you fill the liners no more than two-thirds of the way.
Butter cream icing using this recipe. Only make half the amount specified (so using 500 g butter/margarine and 1 kg icing sugar). This will give you MORE than enough icing sugar to make nice tall trees and you will probably have some left over. If you aren't overly fond of icing (like me), make only a third of the recipe.
Green gel food colour – When colouring your icing, the shade is up to you, of course, but just remember that the more gel food colour you add, the more likely you are to get a slightly bitter tang to your icing. This will only be a problem, though, if you start adding like a teaspoon of gel colour. So don't do it!
Sprinkles or tiny coloured balls
Chocolate stars
Instructions
Once you've got your cupcakes baked, icing made and materials assembled, you can ice your Christmas tree cupcakes.
Attach your piping tip to your piping bag and then place the piping bag in a wide-mouthed glass (with the tip pointing down). Fold the open end of the piping bag over the glass and roll it down so that your piping bag is open and supported by the glass. Now fill the piping bag with your icing…no mess, no fuss!

If you do not have a rose piping tip (or a closed star tip), you can use a flower piping tip (an open star tip) like I have done.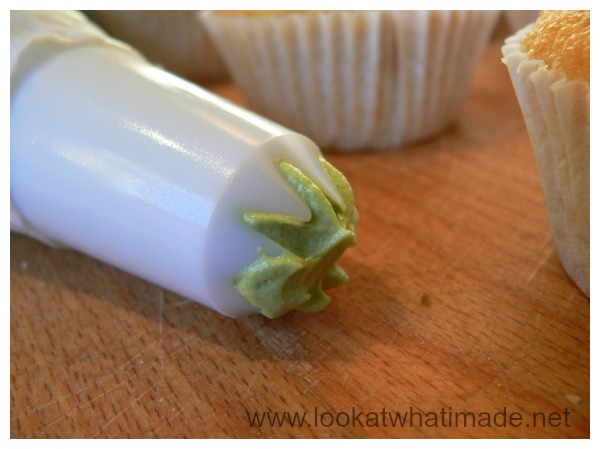 To pipe your trees, make a standard swirl (video tutorial by My Cupcake Addiction), but make it a little bit higher than you normally would. Basically you want to pipe in a circular motion, making smaller and smaller circles as you build up the height of your tree, and finishing off with a central point.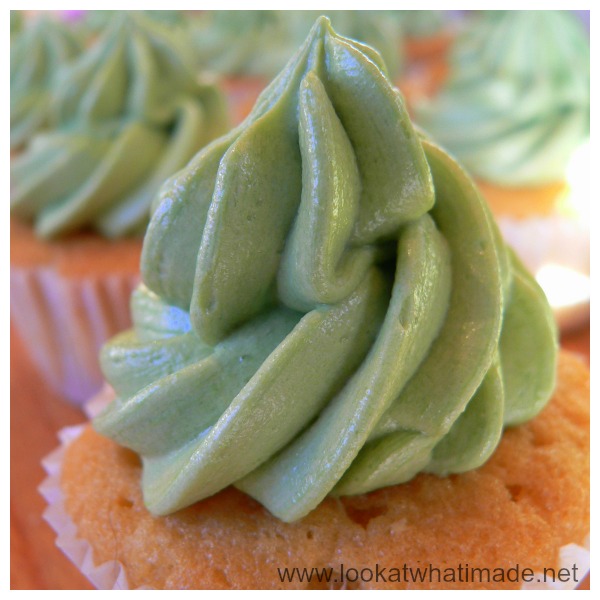 Once that's done, decorate your tree with sprinkles or tiny coloured balls.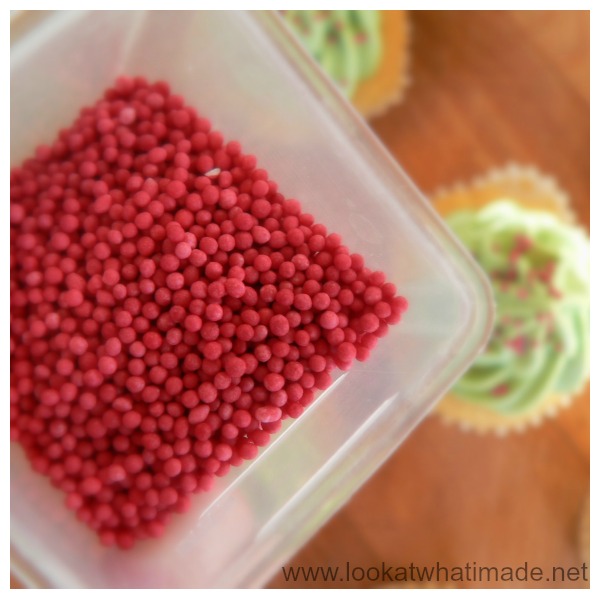 Finish off with a little chocolate star.
Tada!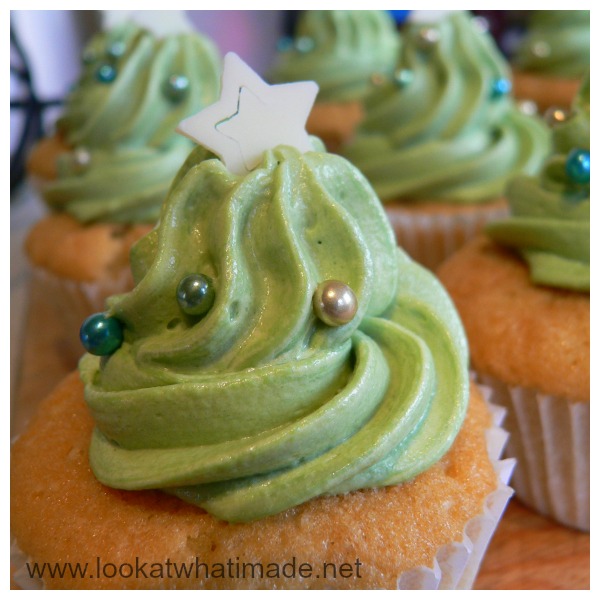 Tip
Baking can be a messy business. I have never been one for wearing aprons…I always seem to forget that they exist. So at the last minute I usually just grab a tea towel and thread two of its corners through the loops on my trousers. Not only are my trousers then protected from splashes and splatterings, but I also have a tea towel to hand should I need to wipe out a container or quickly wash and dry something. And when the time comes to remove the cupcakes from the oven…no worries. I just grab my make-shift apron and use it as a makeshift oven glove.
Some people might call this approach laziness…I prefer the word prudent. Why use an oven glove, apron AND tea-towel when one item will suffice?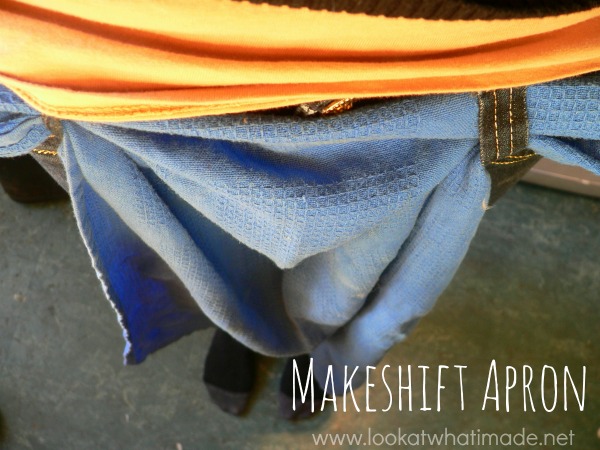 I know, I know…I need to get some pretty tea towels, because that one is UGLY!
Remember to subscribe to my newsletter if you would like to be kept in the loop. You can also like my Facebook page or follow me on Bloglovin or Google+.
Happy Baking and Merry Christmas!