When Tamara Kelly asked me if I would like to review her new book, Quick Crochet for the Home, I immediately said yes! I have followed Tamara's work for years now and always find her designs beautiful and easy to follow.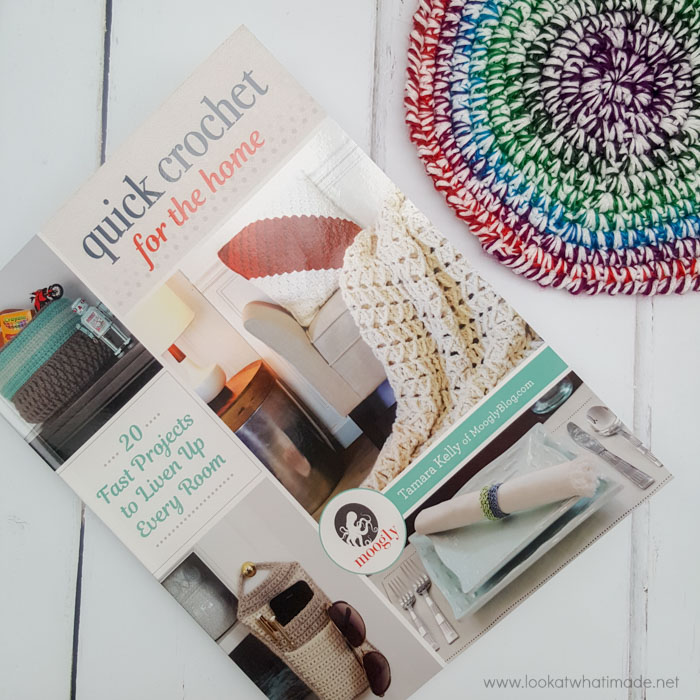 Quick Crochet for the Home contains 20 fresh, modern designs for… you guessed it… the home. There is a great variety of patterns, covering every room in the house. Some of the patterns are elegant, with clean lines and a fresh, geometric design (like this Step On In Rug).
Others are playful and fun – like the Smart as a Fox Book Ends.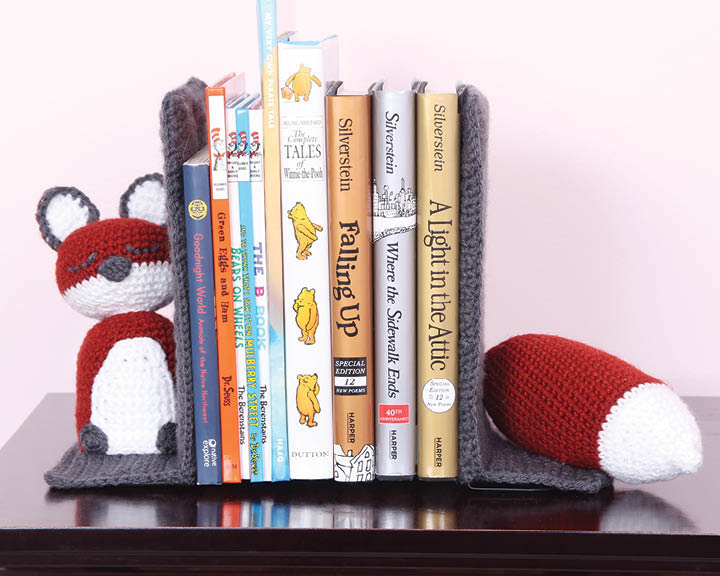 As I have already mentioned, Tamara's patterns are easy to follow and this book is no exception. Easy does not, however, mean boring! The patterns are interesting and fun to make. Her instructions are detailed, and each pattern contains a chart and clear photos to show you what the finished item looks like and how it can be used in the home. If you are not comfortable working with charts yet, this is a great way to start familiarising yourself with them. I learned to read charts by using patterns that contained both written instructions and charts (like the ones in this book), cross-referencing the symbols with the instructions.
The patterns are divided into 6 sections:
Living Room in Colour
Fun in the Kitchen
Delicious Dining Room
Bathroom Retreat
Cozy up in the Bedroom
Kids These Days
I love the cosiness of the titles. They made me feel right at home the minute I read them. Each section starts with a chatty introduction, cementing the feeling even more. The patterns themselves have been allowed plenty of 'space' so that they are easy to read. I don't know why this is such a big selling point for me, but when instructions are squished up to maximize page-use, it makes me feel uncomfortable and slightly frantic. When the instructions are spaced out, with lots of white space like this book has, it immediately calms me down and helps me focus on what I am making.
Taking the Book for a Test Drive
I couldn't resist making something from the book. Initially, I had wanted to make the Faux Cabled Blanket, but I didn't have enough suitable stash yarn. I know! How is that possible? I decided to make the Around the Table Trivet instead.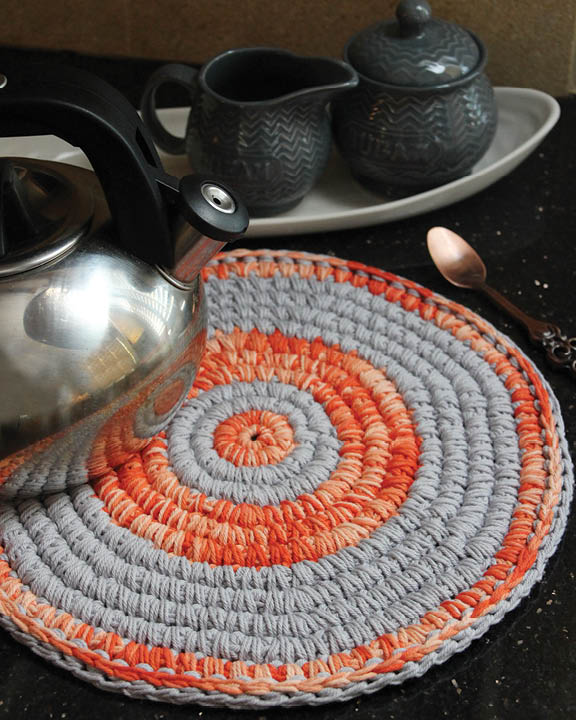 The pattern suggests using Cotton, but as I won't be putting anything hot on mine, I decided to use a different yarn. I ended up using Bloom (423) and Wanderlust (453), and a 6.5 mm hook, choosing to hold two strands of yarn together to get a gradual colour change. I love the density of the stitches and enjoyed learning this new technique. I chose to finish it off with a crab stitch as that is one of my favourite edging stitches. I'm very pleased with how it turned out :)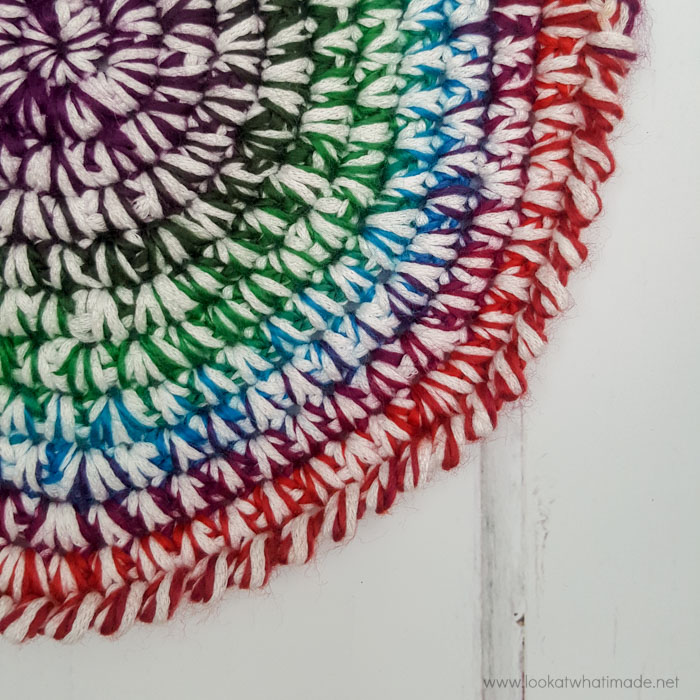 ---
Quick Crochet for the Home is available on Amazon (US HERE and UK HERE), both in Kindle and Paperback format. If you would like to see all 20 designs before buying the book, you can find them HERE on Ravelry. You can find more of Tamara's patterns on Moogly and on Ravelry.
---
If you make any of the patterns, please remember to share them using #quickcrochet so that Tamara can see them.

This blog post contains affiliate links. I only link to products I personally use or would use.  All opinions are my own.