This crochet necklace started its life in the hospital while I was waiting for Jaco to be discharged.
It is made from Budgens plastic bags.  This is my first foray into the world of necklaces, so keep that in mind if you see a bit of shoddy crochetery.  I don't know if I will use these bags again as the plarn tends to stick to the hook while you work – beware of hard shiny plastic bags!!
I had great fun making it none the less.  If I make it again, I will use cotton, bamboo, or silk.
You can download the PDF for the pattern HERE.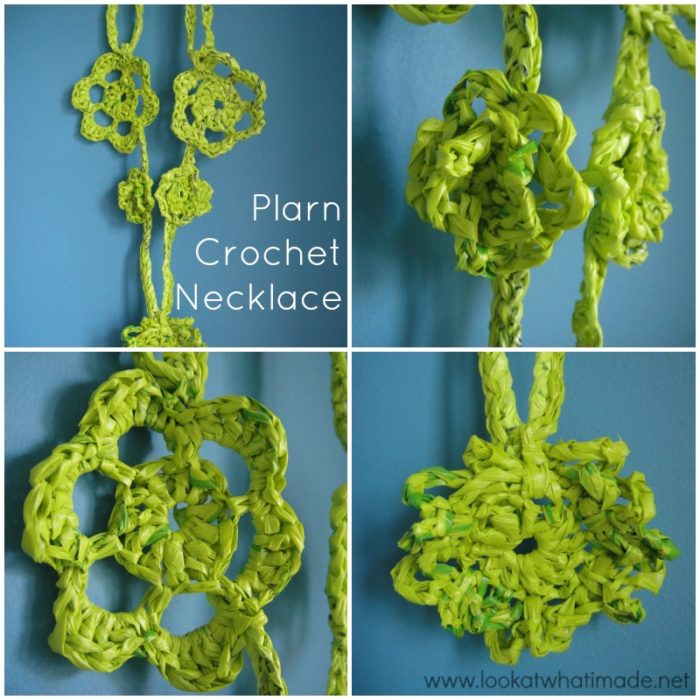 Remember to subscribe to my Weekly Newsletter if you would like to be kept in the loop. You can also like my Facebook page or follow me on Bloglovin, Google+, Pinterest, Twitter, or Instagram.
Happy Hooking!