Introducing my T-shirt Yarn Crochet Slippers – yet another pattern from my ever increasing pile.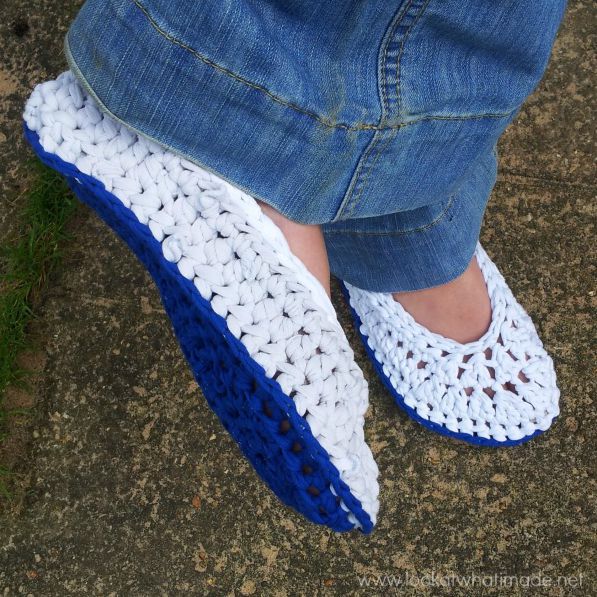 I wish you could experience the mayhem of designing these.  I wrote and re-wrote the pattern 4 times, each time realizing that some element didn't work quite right.  This does not sound THAT daunting.  But add into the mix my baby-addled brain and the fact that I could never focus for more than 15 minutes and it becomes a mammoth task!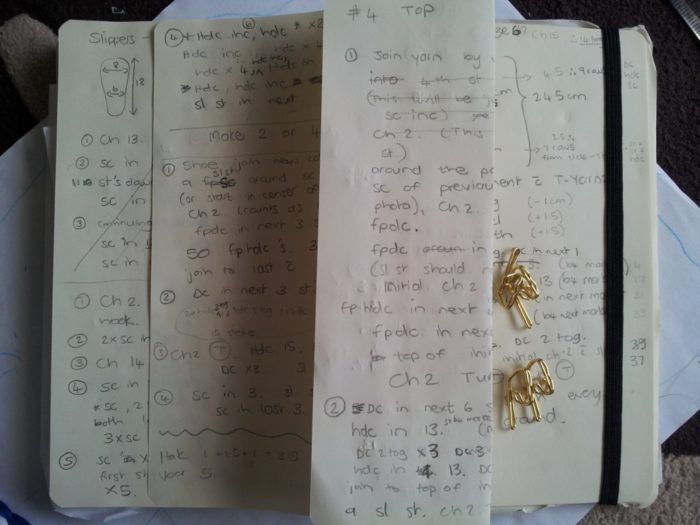 The pattern for these crochet slippers has been updated and you can now find it HERE.