A little over a week ago, I attended the Chelsea Flower Show for the first time. There were many beautiful displays, but the most impressive by far was the 5000 Poppies display by 5000 Poppies and acclaimed landscape artist Phillip Johnson.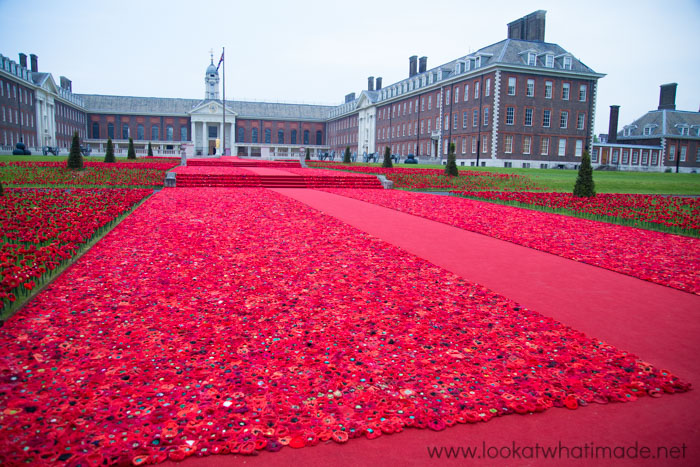 5000 Poppies was launched in June 2013, after Margaret Knight and Lynn Berry set out to crochet 120 poppies to 'plant' at the Shrine of Remembrance in Melbourne (in honour of their fathers). By Remembrance Day 2013, their 120 poppies had turned into 5000. A year later they had more than 50 000 poppies, and by Remembrance Day 2015 they had collected 250 000 poppies from 50 000 contributors!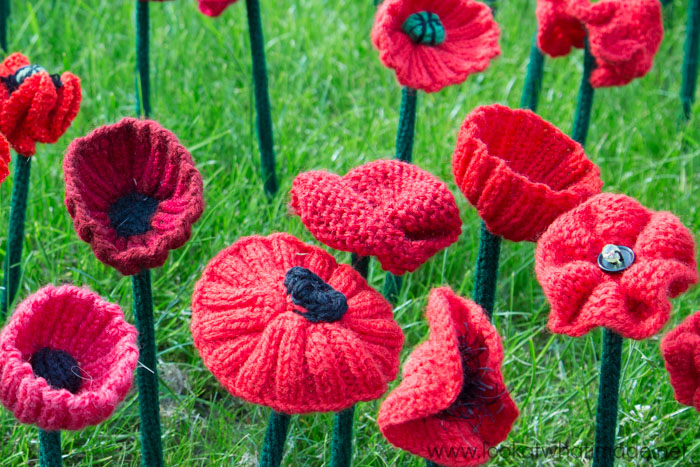 There were 300 000 crochet/fabric/knitted poppies in the Chelsea Flower Show Display this year, and I cannot tell you just how breathtaking it was. I will forever be grateful to the talented Nel Whatmore for giving me an opportunity to attend the show and see the poppies in real life. Nel was one of the exhibitors at the show and her floral art is amazing!
This is a photo Nel took when 5000 Poppies were setting up. I don't even want to know how long it took them to 'plant' all those poppies.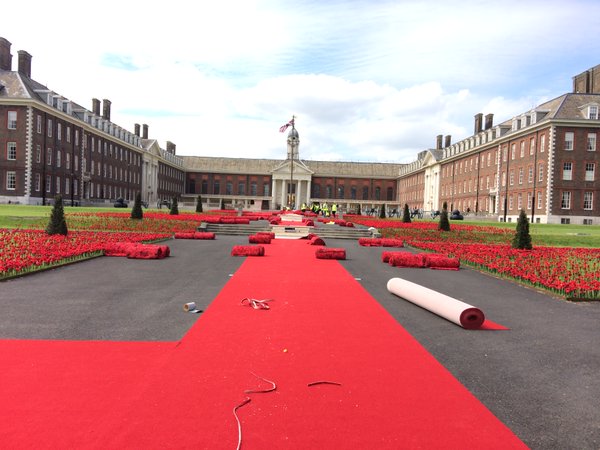 When I went in search of the poppies, two ladies at one of the entrances to the 'Great Pavilion' told me where to find them. They also told me that there were some benches to the side and if I wanted to get good photos, I should stand on one of those. "Won't someone chase me off?" I asked. They laughed and said: "Not if you are quick enough."
Suffice it to say that I wasn't quick enough and I did get chased off by a very angry guard! So I joined the waiting throng (10 people deep and about 30 wide). It took me almost 20 minutes to get to the front, and when I finally got there, I only managed to take a handful of photos. None of them were very good, so I abandoned the endeavour.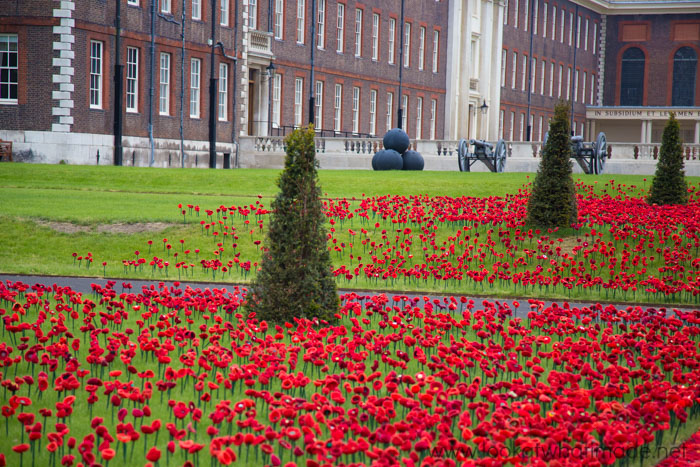 At the end of the day, when my friend and I were making our way through the departing masses, I noticed that there were very few people lurking in front of the poppies, so I went over to a guard and asked him if I could please, please, PRETTY please take some close-up photos for my blog. He said yes!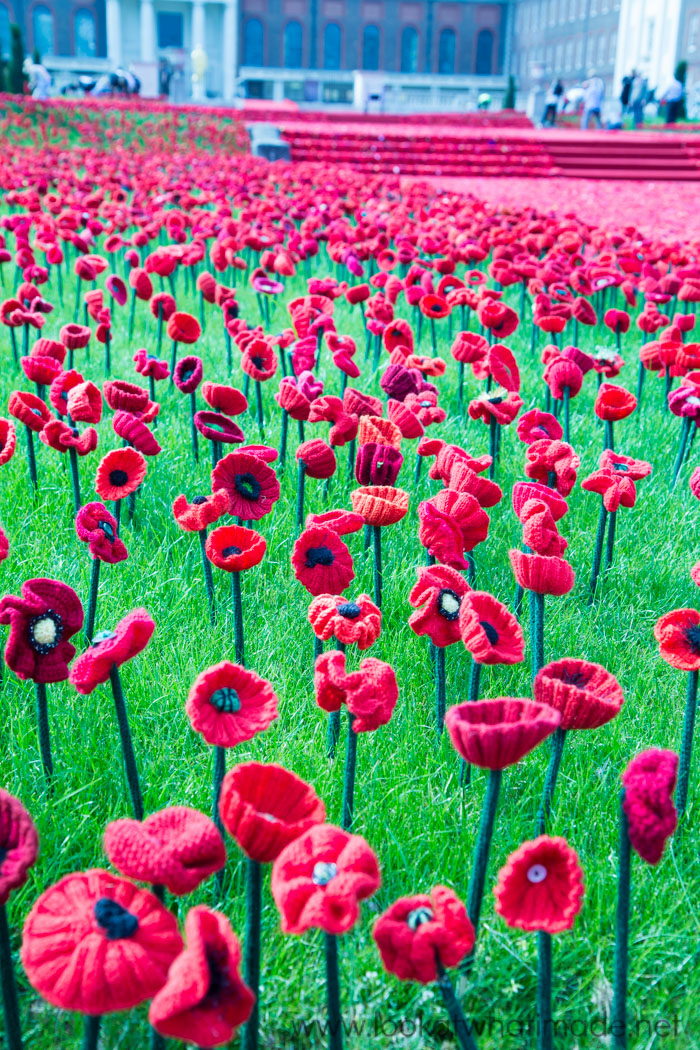 You will notice that there are people in the background already starting to dismantle the display.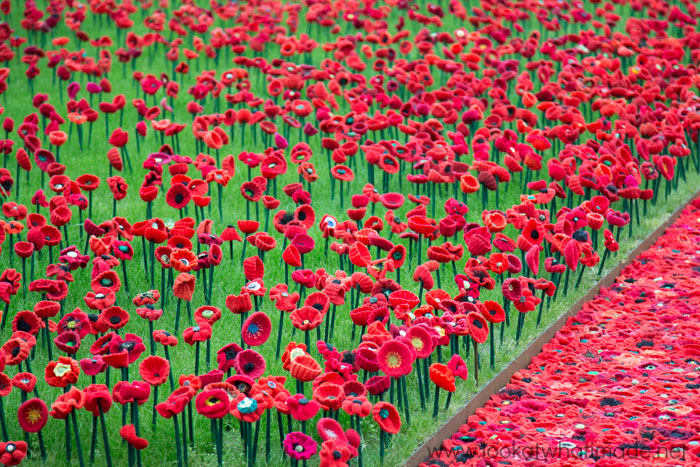 Doesn't that look amazing? A field full of crochet and knitted poppies!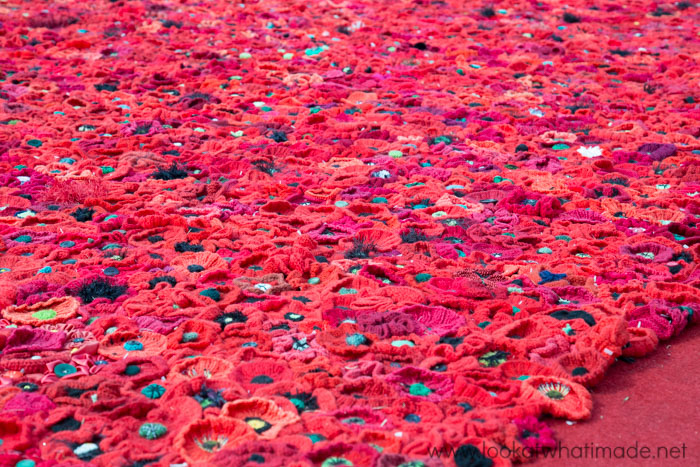 The 'carpet of poppies' contained some fabric poppies as well. I am sure there were felted poppies too, but I couldn't see them.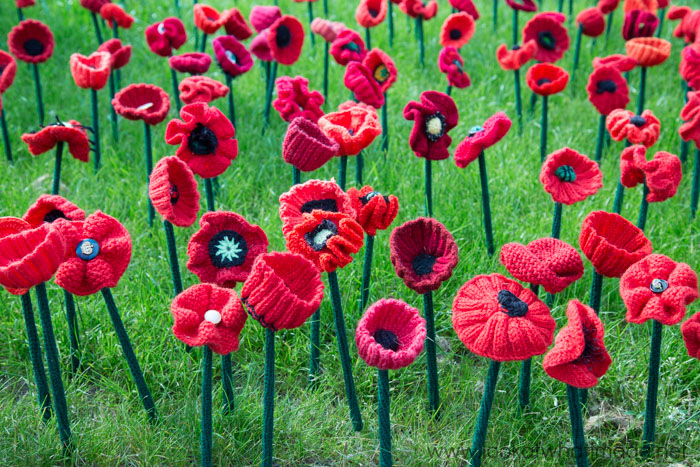 I love that each and every one of these poppies have a memory or person attached to them, and the fact that they are as individual as the people they were made in remembrance of.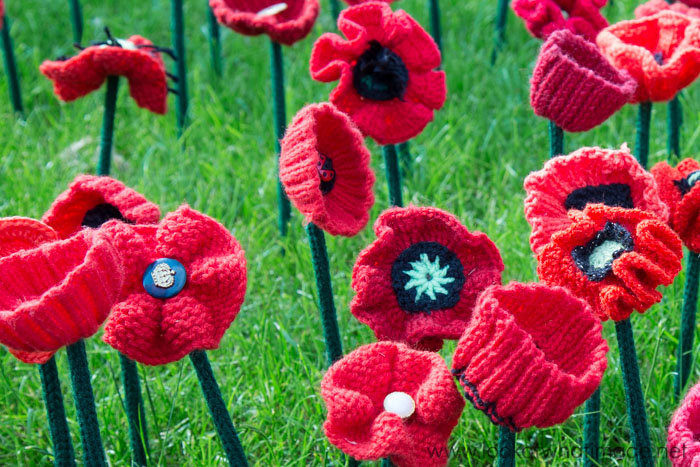 I am told that 5000 Poppies will continue to collect poppies, so if you want to get involved and make a poppy for 5000 Poppies (or for yourself), you can find all the patterns HERE.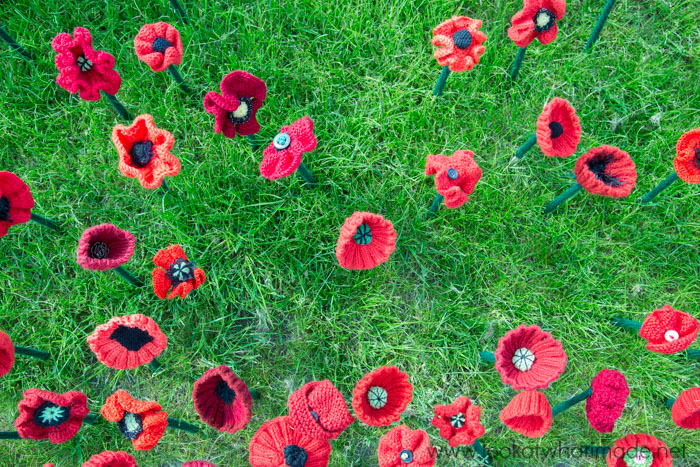 You can read more about 5000 Poppies HERE. You can also join their Facebook Group or like their Facebook Page.

This blog post contains affiliate links. I only link to products I personally use or would use.  All opinions are my own.