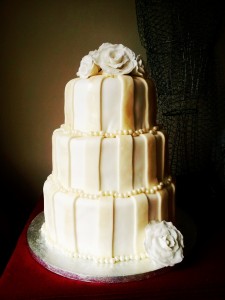 This is a list of the tools and ingredients you will need to make a 3-tier Ivory Striped Wedding Cake with gum paste roses and edible pearls.
It is the first in a 6-part series on Making Your Own Wedding Cake.
Printable List – Tools and Ingredients for a 3-tier Ivory Striped Wedding Cake
Editable Spreadsheet for working out costs (labour and utilities not included) – Shopping list with cost price calculator
Tools and Ingredients
General Tools
Fan – if it's hot and humid
Large Rolling Pin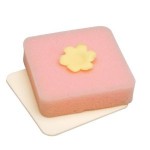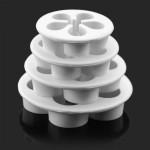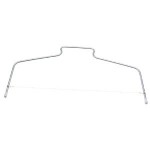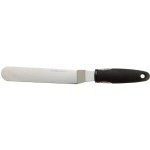 Spirit level
Pencil Sharpener that has never been used to sharpen a pencil (lead, don't you know!)
2 x Cake/Fondant Smoothers (this is optional. I used my hands, but smoothers might have been smoother?)
Knife
Metal Ruler
Hammer
Small brush for luster dust
Baking spray
Concertina Icing Bottle/Piping bag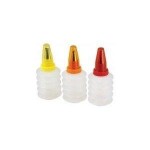 Cake Turntable (I don't have one, but it would make life so much easier!)
Bench scraper (Again, I don't have one, but I want one)
2 x 6″ cake pans (I prefer loose bottom, but springform works as well)
2 x 8″ cake pans
2 x 10″ cake pans
* You can get away with only using 1 each of the 8″ and 10″ pans, as I did, but you should really have 2 x 6″ pans to save yourself a lot of hassle.
For Assembly and Transportation
6″ cake board (1.5 mm thick)
2 x 8″ cake boards (1.5 mm thick)
2 x 10″ cake boards (1.5 mm thick)
1 x 12″ cake board (1.5 mm thick)
1 x 14″ cake drum (15 mm thick)
1 x 8″ cake box
1 x 10″ cake box
1 x 12″ cake box
5 x 8″ cake dowels
1 x 12″ wooden cake dowel (6 mm diameter) – if you're going to transport your cake already assembled
If you are going to transport the cake already assembled, you will need 1 box that is 14″ wide x 14″ high, by 18″ long.  Yes, you heard right.  The dimentions seem wrong, but you'll not want to put your cake in from the top of the box.  You want to put the cake in from the side, so trust me, these are the dimentions.  This box needs to be very sturdy.
For Decoration
Florist wire
Ivory luster dust
150 g Ivory edible pearls (8mm)
1.5 kg White Fondant
1 kg Ivory Fondant
Shortening
Glycerine
Icing sugar to dust work surface
Royal Icing
For the Royal Icing
1 large egg white
3/4 cup of icing sugar
A few drops of lemon juice
For the Icing
1 kg butter
2 kg icing sugar
2 tbsp vanilla
For the Cake
25 free range eggs
1.4 kg butter
1.4 kg sugar
1.4 kg self-raising flour
50 ml baking powder (10 tsp)
50 ml vanilla  (10 tsp)
225 ml milk
Now that you have all your ingredients, you will need to make the Gum Paste Roses, which will be covered in Part 2 of my Tutorial.  If you don't want to make Gum Paste Roses, you can skip to Part 3, where I talk about  Baking the Cakes .
xxx Dedri